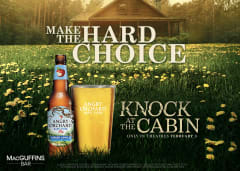 One Hard Choice Deserves Another
Risking it all to save the world calls for a drink. Make the right choice by ordering an Angry Orchard Hard Cider, inspired by KNOCK AT THE CABIN, now showing. Come knocking at MacGuffins Bar today!
Shake Things Up with a Cool Treat
Want a cool treat you can eat and drink? Shake it up with one of AMC DINE-IN's premium Double Decker Shakes. Choose from sweet flavors like Oreo®, S'Mores, Apple Pie, Extreme Chocolate, and Birthday Cake.
AMC SCENE
Best Picture Nominees Showcased at AMC
The Best Picture Nominees from 2022 return to big screen as part of the AMC Best Picture Showcase. Learn more about the nine films now playing on the big screen.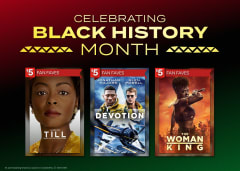 An Homage to Black Cinema
Join us in celebrating outstanding Black filmmakers with a rotating selection of $5 Fan Faves. Find release dates and get tickets to some of the year's best movies when they return to theatres 2/3-3/1.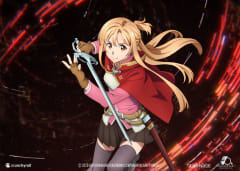 Play to Survive SWORD ART ONLINE
A story about the bond between a boy and a girl. Watch Asuna and Kirito progress further through the floating castle. Get tickets for SWORD ART ONLINE –PROGRESSIVE– SCHERZO OF DEEP NIGHT, now showing.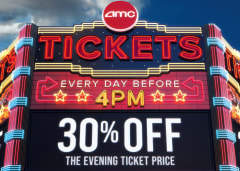 DISCOUNT MATINEES
30% Off Tickets Every Day
It's always a perfect day for a Discount Matinee! Every day before 4pm, save 30% off the evening ticket prices at select AMC®, AMC DINE-IN™ or AMC CLASSIC® theatres nationwide.