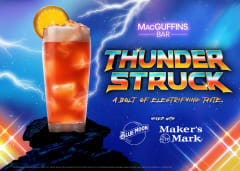 A Drink Mighty Enough for a God
THUNDER STRUCK is a mighty match of Maker's Mark and Blue Moon that packs a thunderous punch you'll love. Catch the electrifying cocktail while you can at MacGuffins Bar.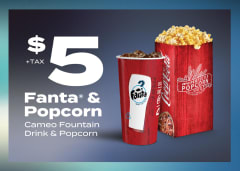 $5 Mystery Offer for Teens
Taste the unknown with a Fanta mystery drink and popcorn for just $5+ tax and find clues to the mystery flavor at AMC Theatres with #whatthefanta
MARCEL THE SHELL WITH SHOES ON
Jenny Slate's beloved character Marcel returns—this time to theatres! When a documentarian discovers the adorable shell in his Airbnb, they set out on a heartwarming journey to find Marcel's family.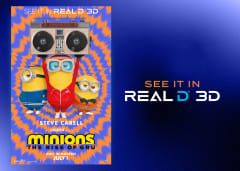 A Villain Will Rise in RealD® 3D
Brace yourself for a new dimension of fun and adventure with MINIONS: THE RISE OF GRU in RealD® 3D at AMC Theatres. Buy tickets now to experience the origin of the world's most devious supervillain!
EXCLUSIVE INTERVIEW
THE BLACK PHONE
Watch our AMC Thrills & Chills interview director Scott Derrickson and stars Ethan Hawke, Mason Thames and Madeleine McGraw as they discuss the thrilling inspiration for their new movie.
So Good It's Scary
Polygon calls Shudder a "horror movie paradise" and RogerEbert.com named Shudder "the best home for horror." Get a free month of the streaming service with the best selection of horror, thriller and supernatural films and series from new premieres to timeless classics, with code: SHUDDERPHONE