Love at First Taste
Enjoy a rainbow of fabulous flavor with the BROMANCE, a sweet, colorful premium vodka cocktail inspired by the new rom-com, BROS, now showing in theatres. Proudly served at MacGuffins Bar for a limited time.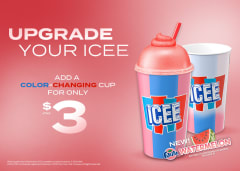 Hold on to the Taste of Summer
Keep summer going with a drink too cool for school! Upgrade your ICEE to a collectible color-changing cup for just $3+tax extra. Plus, try our new watermelon flavor. Available at select locations while supplies last.
EXCLUSIVE INTERVIEW
Eccentric & Passionate
Discover the quirky and optimistic characters in David O. Russell's AMSTERDAM, starring Christian Bale, Robert De Niro, Margot Robbie and Rami Malek.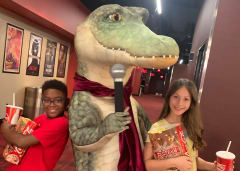 AMC EXCLUSIVE
Experience the Magic with Lyle, Lyle Crocodile
Discover the enchantment and the music of LYLE, LYLE CROCODILE and celebrate the magic of the movies at AMC Theatres.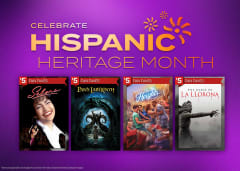 Enjoy These $5 Latinx Fan Faves
Join us in honoring Nuestras Historias (Our Stories) with $5+tax Fan Faves returning to theatres 9/15-10/16! Revisit cultural classics like SELENA, PAN'S LABYRINTH, IN THE HEIGHTS and THE CURSE OF LA LLORONA.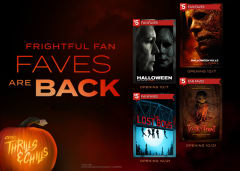 AMC THRILLS & CHILLS
Horror Faves Return to AMC Theatres
Add some fright to any night with AMC Thrills & Chills. Throughout October, we're bringing back horror faves like HALLOWEEN (2018), HALLOWEEN KILLS, TRICK 'R TREAT, and THE LOST BOYS for just $5+tax each!