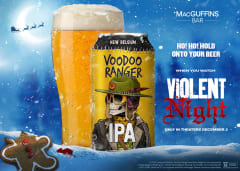 He Knows What You've Been Drinking
So drink good for your own sake. Enjoy a New Belgium VooDoo Ranger IPA from MacGuffins Bar and get tickets to see Santa go on a slay ride this Christmas in VIOLENT NIGHT, now playing.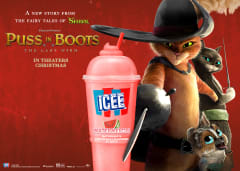 A Treat Straight Out of a Fairytale
Get your tastebuds purring with the caped cat's favorite Watermelon ICEE and see PUSS IN BOOTS: THE LAST WISH opening at AMC Theatres 12/21. Available meow for a limited time, while supplies last.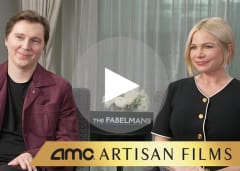 Spielberg's Heartfelt & Personal Film
Watch our exclusive THE FABELMANS interview with Michelle Williams, Paul Dano, Seth Rogen, Gabriel Labelle and Judd Hirsch.
AMC STUBS® MEMBER EXCLUSIVE
The DreamWorks Campus Sweepstakes
Get tickets to PUSS IN BOOTS: THE LAST WISH on 11/26 or 12/21-1/1 to be entered for a trip to tour DreamWorks Animation Campus in L.A. Rent or buy PUSS IN BOOTS (2011) via AMC Theatres On Demand for extra entry.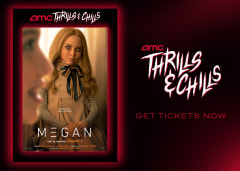 AMC THRILLS & CHILLS
A Message from M3GAN
Meet M3GAN, your new best friend, in a new video and see her in AMC Theatres 1/6.