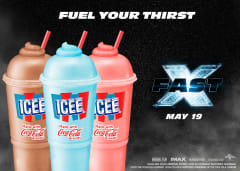 A Cool Treat with All-Out Flavor
Get your tastebuds revving with a cool treat that goes full throttle. Enjoy the frozen rush of your favorite ICEE flavor when you see FAST X, now showing.
Rev Up Hunger with a Souped-Up Combo
For appetites as big as the stakes, share the FAST X Snack Pack and get a large popcorn, 2 candies, and 2 large drinks with collectible cups. For a limited time, fuel up with our exclusive Toretto Twist Pibb X-tra.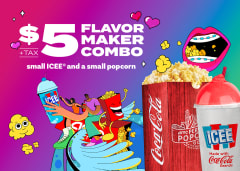 $5 Flavor Maker ICEE® Combo
Grab your crew for the hottest blockbusters and coolest combo this summer. Snag a small ICEE® & small popcorn for just $5+tax at participating locations. Bring your student ID.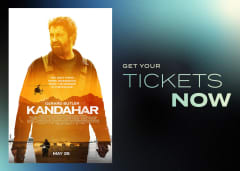 A Perilous Fight for Survival
In KANDAHAR, Gerard Butler is an undercover CIA operative who must escape hostile territory after his covert mission is exposed. Don't miss the explosive action thriller, now showing.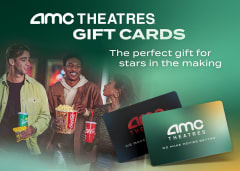 Finish School with a Gift That Rules
A blockbuster achievement deserves a blockbuster gift! Make their tassel worth the hassle with a magical gift that will take them places, like an AMC Theatres Gift Card.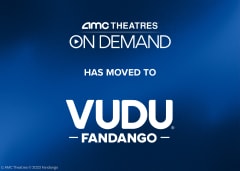 We've Partnered with Vudu
AMC Theatres On Demand is proud to announce our new partnership with Vudu! Transfer your existing AMC Theatres On Demand movie collection today and gain access to an even more extensive movie library, featuring thousands of FREE titles, 4K UHD quality, Dolby Atmos, and more.
Plus, new VUDU customers get 15% OFF EVERYTHING for the first month! (Offer terms apply).