A Discrete Taste
Discover the thrilling taste of THE DARLING, inspired by DON'T WORRY DARLING, now playing. Made with premium cognac, this cocktail is one secret worth tasting. Available for a limited time.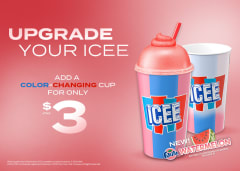 Hold on to the Taste of Summer
Keep summer going with a drink too cool for school! Upgrade your ICEE to a collectible color-changing cup for just $3+tax extra. Plus, try our new watermelon flavor. Available at select locations while supplies last.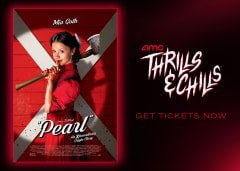 PEARL Is Ready for Her Close-Up
Director Ti West and star Mia Goth return to the blood-soaked world of X in the terrifying prequel PEARL! Get tickets now to experience the technicolor-inspired insanity of this intense horror film.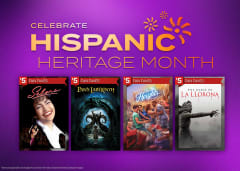 Enjoy These $5 Latinx Fan Faves
Join us in honoring Nuestras Historias (Our Stories) with $5+tax Fan Faves returning to theatres 9/15-10/16! Revisit cultural classics like SELENA, PAN'S LABYRINTH, IN THE HEIGHTS and THE CURSE OF LA LLORONA.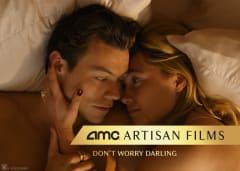 AMC ARTISAN FILMS
Not Everyone Gets This Opportunity
Get tickets to see Oliva Wilde's provocative psychological thriller DON'T WORRY DARLING, now playing.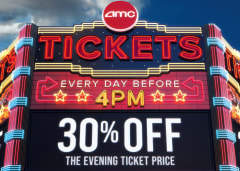 DISCOUNT MATINEES
30% Off Tickets Every Day
It's always a perfect day for a Discount Matinee! Every day before 4pm, save 30% off the evening ticket prices at select AMC®, AMC DINE-IN™ or AMC CLASSIC® theatres nationwide.