AMC STUBS® MEMBER EXCLUSIVE

Downton Abbey London Sweepstakes

Get tickets to DOWNTON ABBEY on our website or app to be entered to win a trip for 2 to London, including a tour of Highclere Castle!

IMAX® at AMC® EXCLUSIVE

Free Gift When You See Ad Astra in IMAX

Receive a movie themed collectible pin with your IMAX at AMC ticket to see Brad Pitt in AD ASTRA 9/19-9/22.

AMC STUBS® MEMBER EXCLUSIVE

You Could Win Your Movie Wish List

Set reminders, now through 9/30, for upcoming movies you can't wait to see. We'll tell you when tickets are available & you could win FREE tickets!

Cheers

May we present The Crawley Collins, a toast to the Earl. Made with Aviation American Gin™. Inspired by Downton Abbey.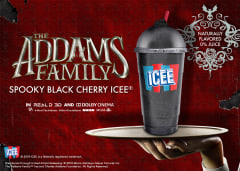 A Spoooooky ICEE
It's the The Addams Family Spooky Black Cherry ICEE! Snap Snap! Available for a limited time
The Sweet Taste of Fall
Available only this fall, try the new Caramel Apple Gourmet Popcorn, with a blend of salted caramel and sweet red apple popcorn. It's so good, you can skip the cider mill this year.
The Goldfinch
A boy in New York is taken in by a wealthy Upper East Side family after his mother is killed in a bombing at the Metropolitan Museum of Art. Based on the acclaimed novel by Donna Tartt.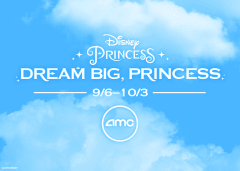 Dream Big, Princess at AMC!
Starting 9/6, you can see some of your favorite Disney princesses back on the big screen in THE PRINCESS AND THE FROG, BEAUTY AND THE BEAST, TANGLED, and THE LITTLE MERMAID.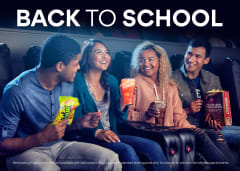 Student Pricing
Summer may be over, but the fun doesn't have to stop! Bring your student ID to the box office to save on tickets at your favorite AMC theatre.