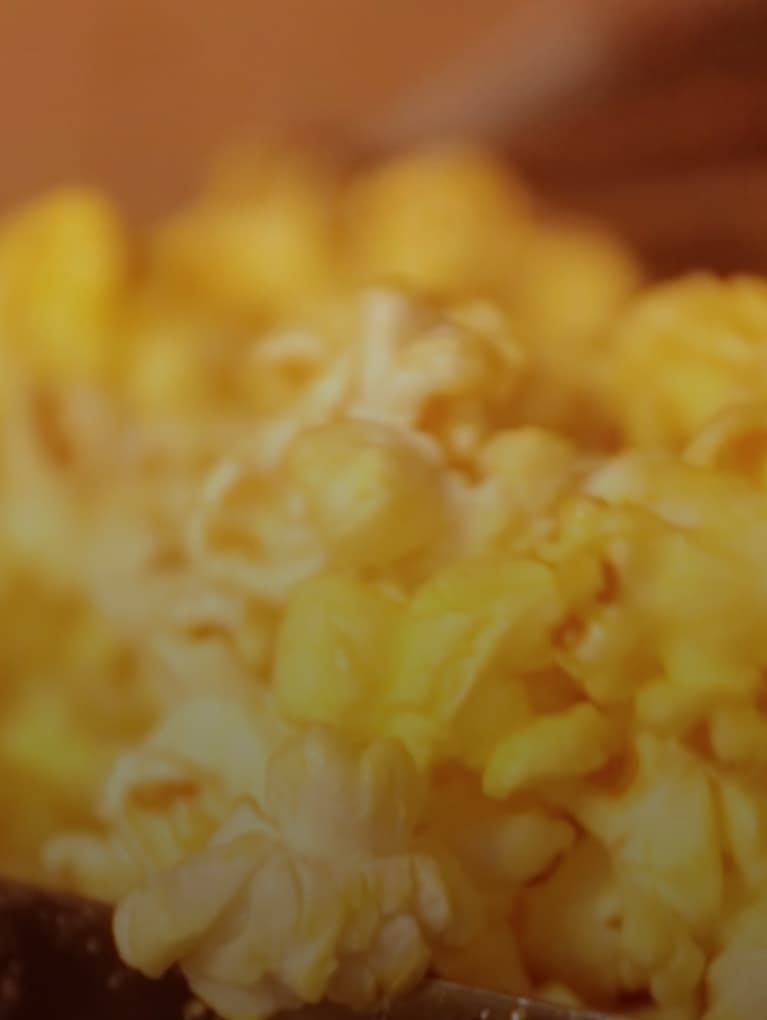 America's Hometown Theatre
Get to AMC CLASSIC to Get Great Perks
Going to the movies just got even better.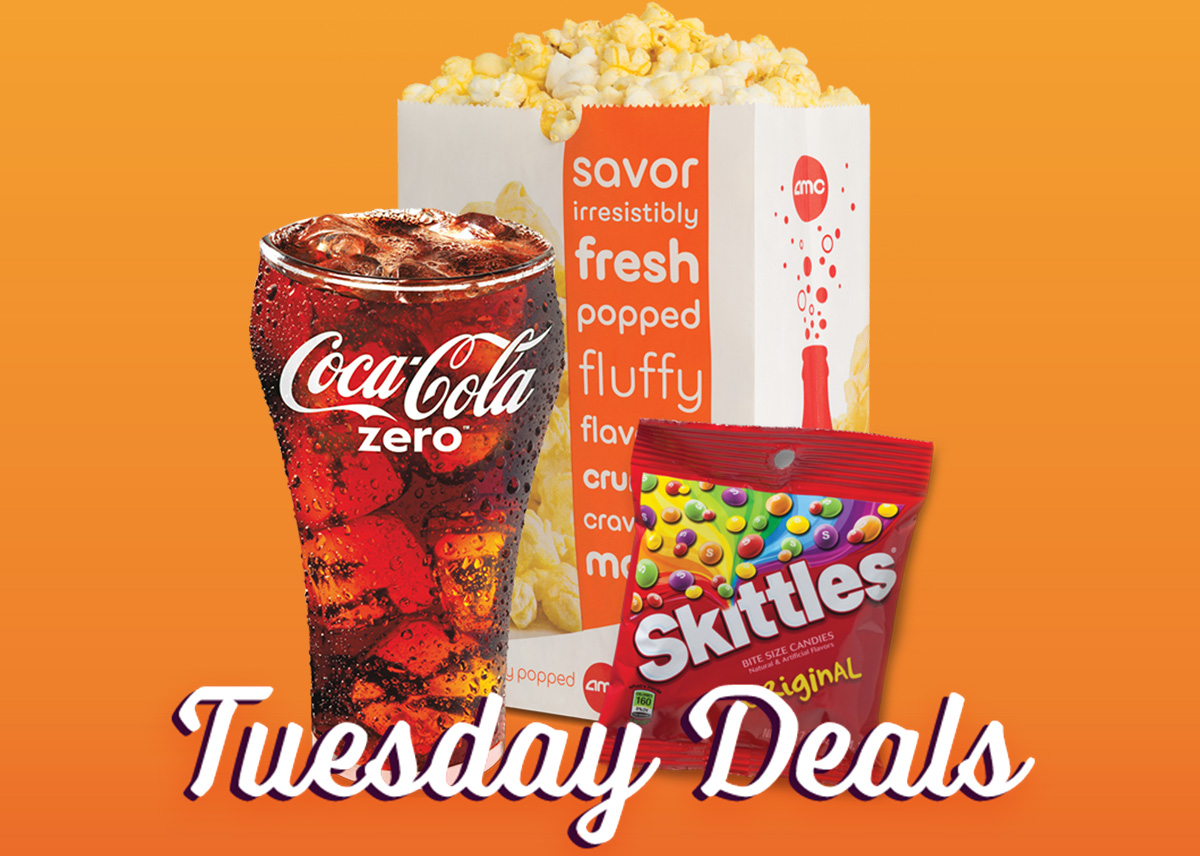 Make Tuesday Your Deal-Day
Exclusively for AMC Stubs® member and guarantee even more fun at AMC CLASSIC. Get $5 tickets every Tuesday (plus tax) PLUS concessions deals like $4 large popcorn (plus tax) and $3 fountain drinks or candy (plus tax). Select locations only.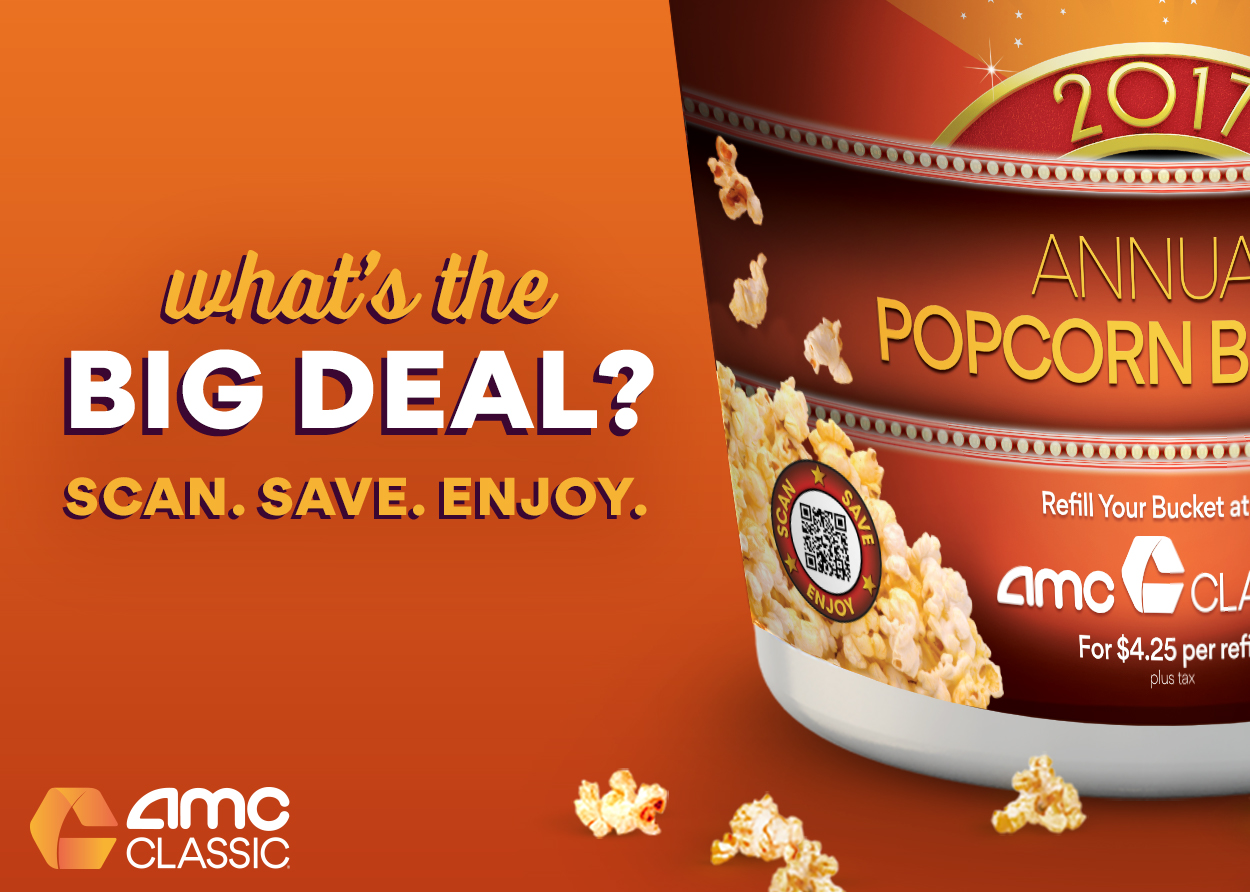 A Bucket Full of Savings
Get to your local AMC CLASSIC and take advantage of this tasty big deal. Refill your bucket AND try our new Pretzel Bites for $9.75! That's a snack to come back for again (and again). Make sure you drop in while this deal is hot!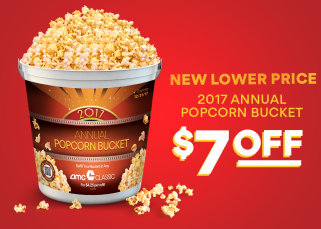 New lower price!
Now you can save $7 on our 2017 popcorn bucket, because we've just reduced the price to $14.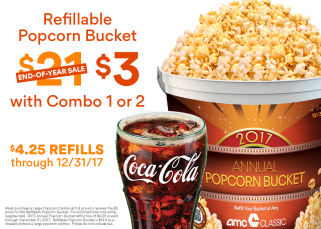 AMC CLASSIC THEATRES
SAVE NOW. REFILL OFTEN.
Hurry to an AMC CLASSIC Theatre and get the 2017 refillable popcorn bucket for JUST $3 when you purchase Combo #1 or #2! Then refill it as often as you like for just $4.25 per visit, through 12/31/17! It's a poppin' good deal.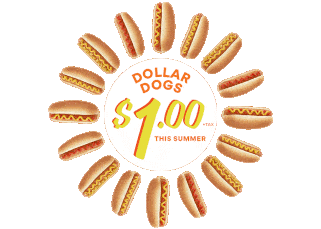 Dog Days Of Summer
AMC CLASSIC™ is saluting you this summer with a hot deal! Order as many hot dogs as you want for just $1 each.
Limited time only.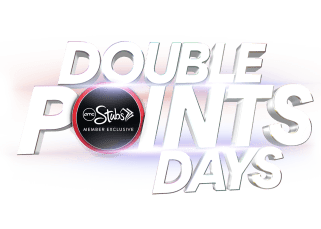 AMC STUBS® MEMBER EXCLUSIVE
Double Points Days Are Back
Register to earn 2x the points and get $5 rewards twice as fast! Start earning on tickets, snacks and more in theatres, on AMCTheatres.com and on the AMC Theatres app, now through 10/31.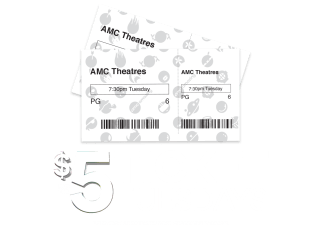 AMC STUBS® MEMBER EXCLUSIVE
$5 Tickets On Tuesdays
Now through October 31, save even more on tickets on Tuesdays! All tickets are just $5 plus tax, only at the box office. Enjoy this offer while it lasts!
AMC STUBS® MEMBER EXCLUSIVE
You Could Win FREE Movie Tickets
Enter for chances to win by sharing your movie preferences on the AMC Stubs Personality Portal. Fill out more for more entries! Then, set reminders for upcoming movies to add them to your Wish List.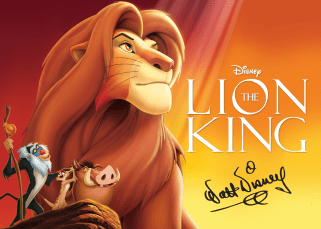 The Lion King is Back!
It's the circle of life. The Lion King is coming back to AMC® Theatres for a limited time! See this animated favorite (and sing along!) at select locations starting August 4. Hakuna Matata!
© 2017 Disney Limited time only. Only at participating AMC, AMC CLASSIC and AMC DINE-IN Theatres.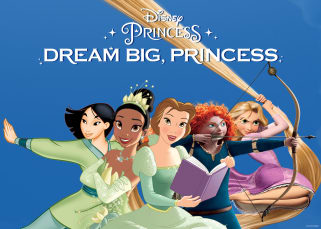 Dream Big, Princess at AMC!
It's a dream come true! We're bringing your favorite princesses to select AMC® Theatres, starting September 15 for a limited time. See Belle, Rapunzel, Tiana and more…and watch happily ever after!
© 2017 Disney Limited time only. Only at participating AMC, AMC CLASSIC and AMC DINE-IN Theatres.