America's Hometown Theatre
Good Times at a Great Value
Going to the movies just got even better.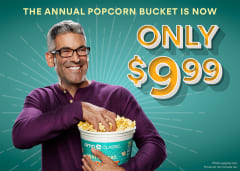 Save Even More
The Annual Popcorn Bucket at AMC CLASSIC is now just $9.99+tax! Refill it the rest of the year for $4.49+tax and keep the crunchy, buttery good times rolling.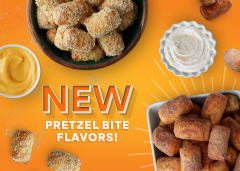 Get a Bite of These!
Now at AMC CLASSIC, get your fill of two new exciting flavors of Pretzel Bites: Cinnamon Sugar and Parmesan Garlic.