Everyone knows summer is the season for big blockbusters. While we love action-packed flicks as much as the next fan, we also seek out diverse films with intriguing stories that stay with you long after you leave the theatre. Mark your calendar to see these 15 indie titles, playing this summer at an AMC near you.
AMERICAN ANIMALS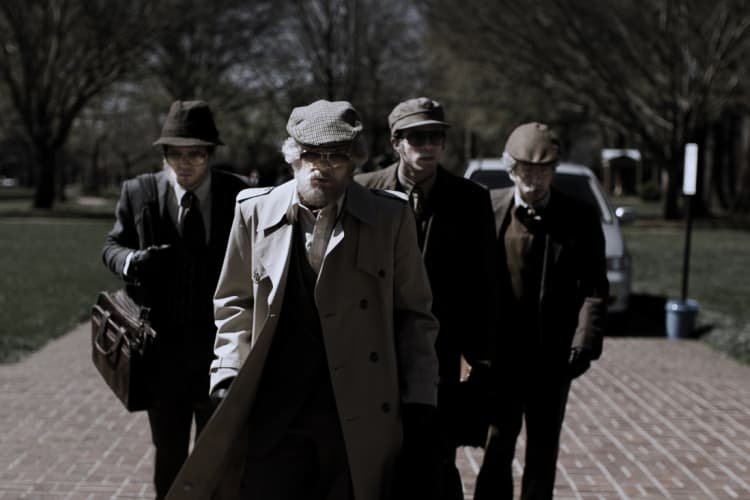 Release date: June 1
Starring Ann Dowd, Evan Peters (X-MEN), Barry Keoghan (THE KILLING OF A SACRED DEER, DUNKIRK)
Written and directed by Bart Layton (THE IMPOSTER), AMERICAN ANIMALS is the unbelievable but true story of four young men who, bored with the monotony of everyday life, attempt one of the most audacious art heists in U.S. history. The modern crime drama keeps you guessing as to what's real and what's imagined — none of the characters seem to be reliable narrators of the story, which hovers between a college-aged OCEAN'S 11 and EXIT THROUGH THE GIFT SHOP.
UPGRADE
Release date: June 1
Starring Logan Marshall-Green (SPIDER-MAN: HOMECOMING)
From the producer of GET OUT, HAPPY DEATH DAY and THE PURGE comes a high-adrenaline, science-fiction, action-horror set in a utopian near-future when computers control nearly everything. Technophobe Grey Trace, who was paralyzed in a freak mugging, is offered an experimental cure — an implanted computer chip called STEM — and quickly discovers the device has a voice and mind of its own. UPGRADE is the latest film from writer-director Leigh Whannell (INSIDIOUS and SAW franchises).
HEREDITARY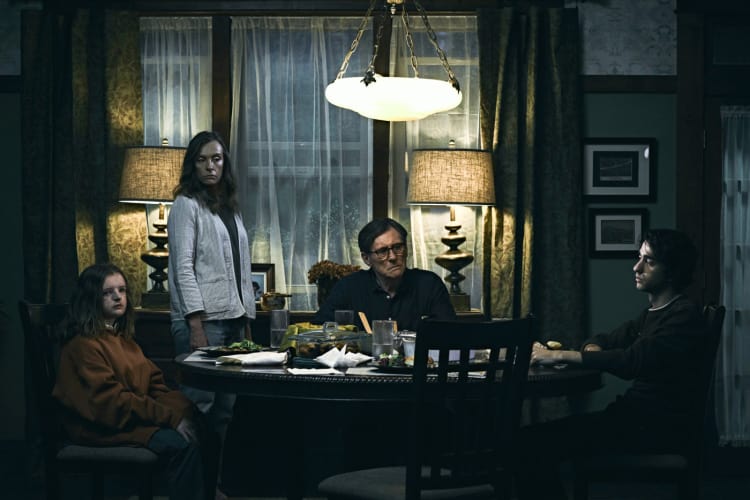 Release date: June 8
Starring Toni Collette (LITTLE MISS SUNSHINE), Gabriel Byrne (THE USUAL SUSPECTS), Alex Wolff (PATRIOTS DAY) and newcomer Milly Shapiro
Every family tree hides a secret. Writer-director Ari Aster's first feature film, HEREDITARY, centers on the Graham family, whose reclusive matriarch just passed away. Following her death, an overwhelming terror takes over the household, and the Grahams begin to unravel cryptic and increasingly shocking secrets about their ancestry. Fans of THE WITCH (2015) will enjoy this new art-house horror.
WON'T YOU BE MY NEIGHBOR?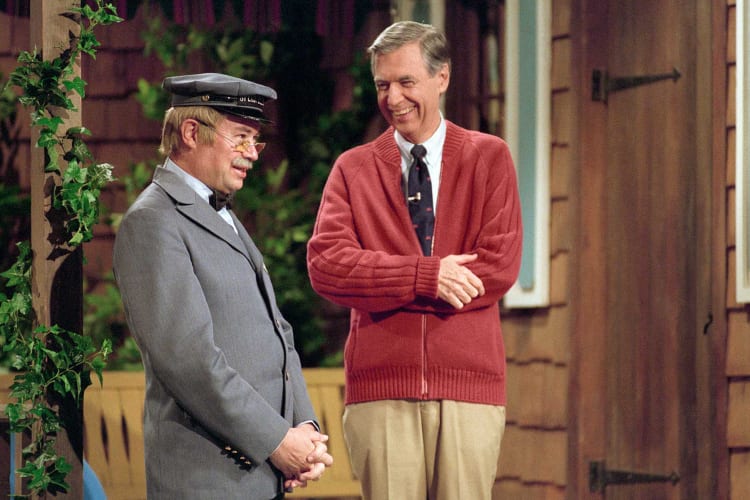 Release date: June 8
Directed by Morgan Neville (Academy Award® winner 20 FEET FROM STARDOM), WON'T YOU BE MY NEIGHBOR? explores the life of arguably the kindest public figure and cultural icon, Mr. Fred Rogers. Fans will be happy to know there are no dark sides to America's favorite neighbor, but the nostalgic and inspiring documentary does offer momentary glimpses of Rogers's philosophical depth.
UNDER THE SILVER LAKE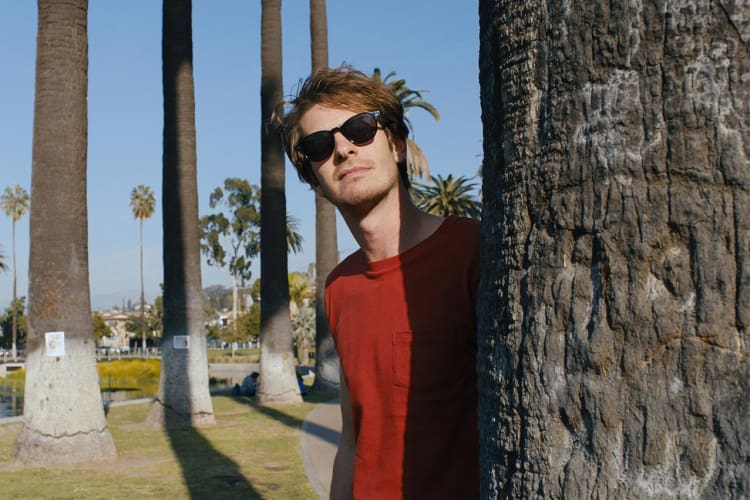 Release date: June 22
Starring Riley Keough (IT COMES AT NIGHT, AMERICAN HONEY), Andrew Garfield (HACKSAW RIDGE, THE AMAZING SPIDER-MAN)
In this modern noir crime thriller from David Robert Mitchell (IT FOLLOWS), Sam strikes up a budding romance with his neighbor, Sarah, only to find she's moved out in the middle of the night. All of her belongings are gone besides a small keepsake box. Obsessed with finding out what happened to her, Sam starts seeing subliminal messages everywhere, which he takes as clues to solve the mystery.
LEAVE NO TRACE
Release date: June 29
Starring Ben Foster (HELL OR HIGH WATER) and newcomer Thomasin McKenzie
Written and directed by Academy Award nominee Debra Granik (WINTER'S BONE), LEAVE NO TRACE is a beautiful, sensitive drama about a father and his 13-year-old daughter, who are living their ideal existence in a vast urban park in Portland, Oregon, until a small mistake derails their lives forever. Though the story focuses on people living on the fringes of society, LEAVE NO TRACE is less gritty than WINTER'S BONE, with authentic performances from the two leads.
WHITNEY
Release date: July 6
The documentary WHITNEY, directed by Kevin Macdonald (Academy Award winner ONE DAY IN SEPTEMBER), offers an in-depth look at the life and music of Whitney Houston. Through one-on-one interviews with her family and friends, fans will hear the true story of the legend, including her struggles with the pressures of fame.
SORRY TO BOTHER YOU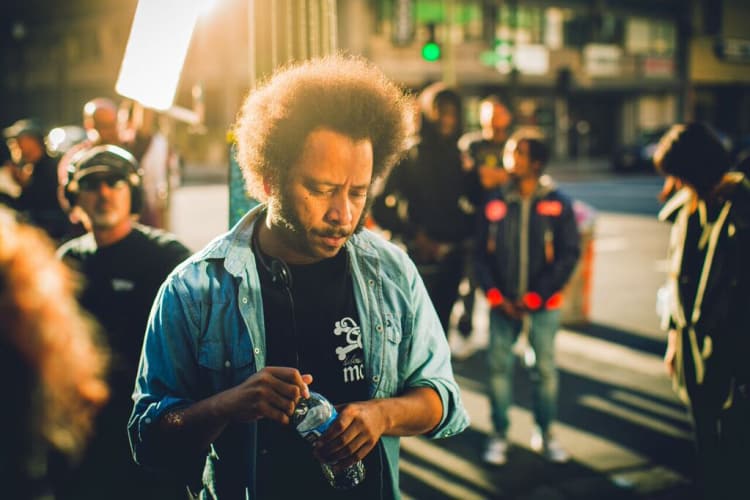 Release date: July 6
Starring Lakeith Stanfield (GET OUT), Tessa Thompson (ANNIHILATION, THOR: RAGNAROK), Armie Hammer (CALL ME BY YOUR NAME)
Rapper-producer Boots Riley (THE LOSERS, SUPERBAD) makes his directorial debut with the fantasy comedy SORRY TO BOTHER YOU. In an alternate present-day version of Oakland, telemarketer Cassius Green discovers a magical key to professional success, which propels him into a macabre universe. The film is a daringly bold, yet prophetic satire, packed with meaning and creative license.
DON'T WORRY, HE WON'T GET FAR ON FOOT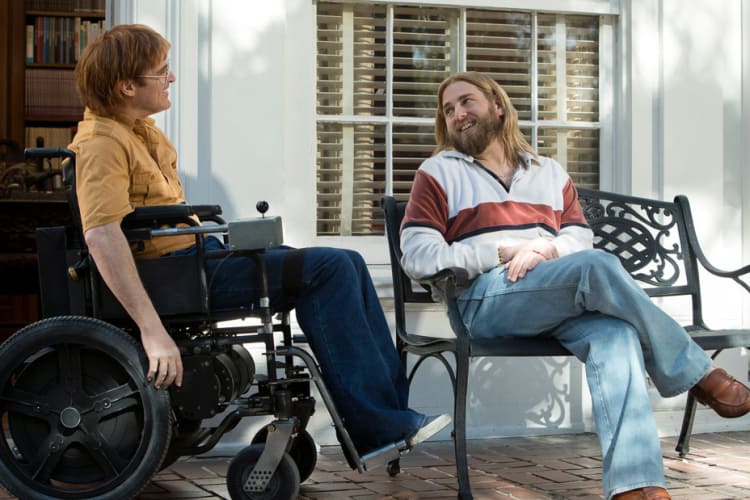 Release date: July 13
Starring Joaquin Phoenix, Jonah Hill, Rooney Mara, Jack Black
Academy Award nominee Gus Van Sant (MILK, GOOD WILL HUNTING) is in top form with this new bio-dramady, co-written by John Callahan, based on his novel of the same name. DON'T WORRY, HE WON'T GET FAR ON FOOT is a meandering, but likeable tale about Callahan's journey back from rock bottom and the healing power of art. The film is at times both hilarious and heartbreaking, with standout performances from Phoenix and Hill.
EIGHTH GRADE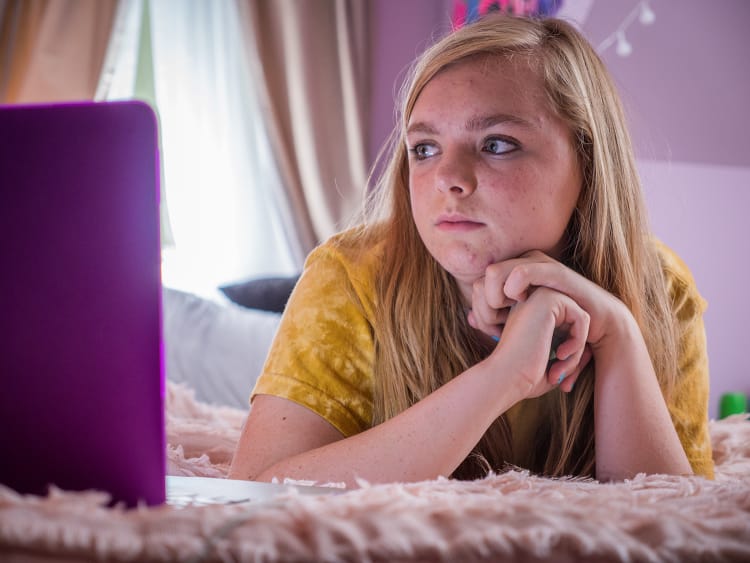 Release date: July 13
Starring Elsie Fisher (DESPICABLE ME)
Think modern day MEAN GIRLS, but far more introspective. EIGHTH GRADE is one teen's attempt to survive the last week of her disastrous eighth-grade year before leaving to start high school. Thirteen-year-old Kayla endures the tidal wave of contemporary suburban adolescence — from acne to awkwardness — in this new comedy and directorial debut from stand-up comedian Bo Burnham (THE BIG SICK).
BLINDSPOTTING
Release date: July 27
Written and starring lifelong friends Daveed Diggs (WONDER) and Rafael Casal
BLINDSPOTTING is a timely and wildly entertaining dramady about the intersection of race and class, set against the backdrop of a rapidly gentrifying Oakland. Diggs and Casal spent nine years working on the screenplay they call a love letter to the Bay Area, their hometown. Their hard work paid off — with noteworthy performances and a smart and original story, directed by Carlos López Estrada (his first feature film).
BLACKKKLANSMAN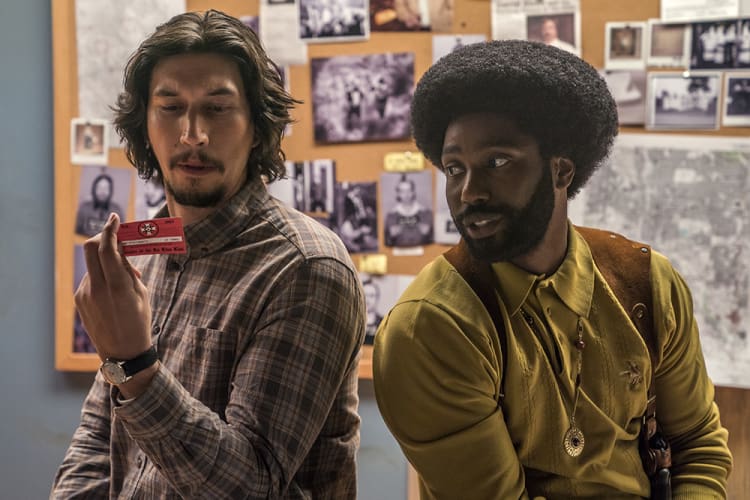 Release date: August 10
Starring John David Washington, Adam Driver, Topher Grace
The producers of GET OUT, Jason Blum and Jordan Peele, have teamed up with legendary director Spike Lee to bring to the big screen the provocative story of Colorado Springs's first African-American police officer who went undercover to infiltrate the Ku Klux Klan. During the Focus Features presentation at CinemaCon 2018, Washington said, "I can't believe it really happened. This is American history, this film. Hopefully, this starts the conversation in America." Blum described the film as "very serious," but at the same time, the BLACKKKLANSMAN "definitely shines a light on how stupid the KKK was."
JULIET, NAKED
Release date: August 17
Starring Ethan Hawke, Rose Byrne, Chris O'Dowd
Directed by Jesse Peretz (OUR IDIOT BROTHER) and adapted from the novel by Nick Hornby (ABOUT A BOY, HIGH FIDELITY), the dramady JULIET, NAKED is the story of a fed-up girlfriend and her unlikely transatlantic romance with a washed-up rock star – who also happens to be the subject of her boyfriend's musical obsession. Somehow, the film manages to get viewers invested in all three central characters, even though each one of them is seriously flawed. Hawke, who never ceases to amaze, and the rest of the cast deliver charming, crowd-pleasing performances.
REPLICAS
Release date: August 24
Starring Alice Eve (BEFORE WE GO, STAR TREK: INTO DARKNESS), Keanu Reeves
THE MATRIX star is back where he belongs in this gripping sci-fi thriller from the producers of PASSENGERS and TRANSFORMERS and director Jeffrey Nachmanoff (THE TOURIST, THE DAY AFTER TOMORROW). After a car accident kills his family, a daring synthetic biologist will stop at nothing to bring them back, even if it means pitting himself against a government-controlled laboratory, a police task force and the physical laws of science.
THE LITTLE STRANGER
Release date: August 31
Starring Domhnall Gleeson (EX MACHINA), Ruth Wilson (LOCKE)
Directed by Academy Award nominee Lenny Abrahamson (ROOM), THE LITTLE STRANGER tells the story of Dr. Faraday, who has built a life of quiet respectability as a country doctor. When he takes on a new patient at Hundreds Hall, where his mother once worked, Faraday has no idea how closely, and how terrifyingly, the family's story is about to become entwined with his own. The new horror is based on the novel of the same name by Sarah Waters.
Don't miss these captivating indie titles, playing this summer at an AMC near you. Browse showtimes and get your tickets today.