This year is going to be an incredible 12 months at the movies, especially if you're a fan of big, blockbuster moviemaking. Between AVENGERS: ENDGAME and STAR WARS: EPISODE IX, we'll see the end of two titanic film sagas — and that's just the beginning. A mind-bending slate of huge movies is coming our way, with stories for every audience.
So many big movies are coming in 2019 that we had to make a list just to keep track of them all. Here are 19 blockbusters we can't wait to see in 2019.
Captain Marvel
Oscar®-winner Brie Larson plays the woman who may be the most powerful person in the Marvel Cinematic Universe. CAPTAIN MARVEL flashes back to the '90s, when Carol Danvers (Larson) struggles with reconciling her alien powers and her original human identity as she returns to Earth to fight the shape-shifting Skrulls. She encounters a young Nick Fury (Samuel L. Jackson) in what is very likely to be an effective prequel to AVENGERS: ENDGAME. (March 8)
Us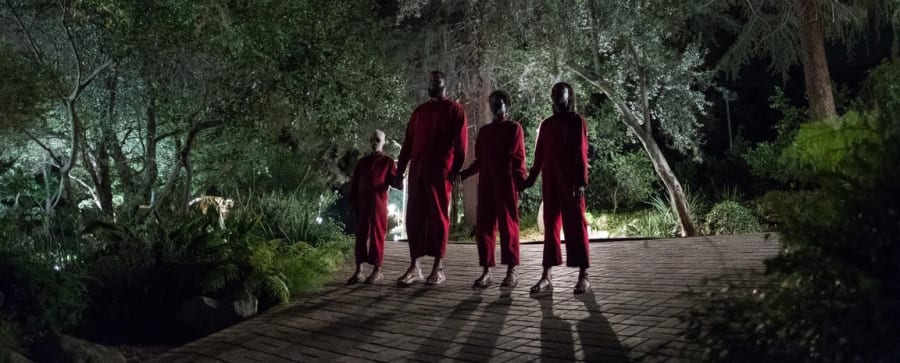 GET OUT filmmaker Jordan Peele roars back to theatres with a terrifying encounter between a family and their evil doubles. Adelaide Wilson and her family just want to enjoy a vacation, but the arrival of red-robed duplicates of the whole household turns the trip into a battle for survival. Lupita Nyong'o, Winston Duke, Elisabeth Moss, Tim Heidecker, Yahya Abdul-Mateen II and Anna Diop are all on board. (March 22)
Dumbo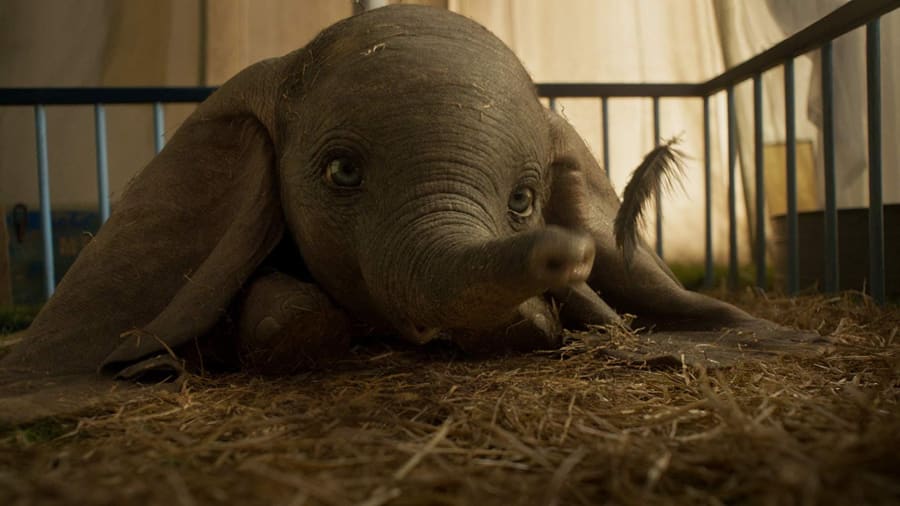 Tim Burton revisits and expands one of Disney's early animated classics! The new DUMBO is a live-action family adventure, starring Danny DeVito, Colin Farrell, Michael Keaton, Nico Parker and Finley Hobbins. When a struggling family circus discovers that its young elephant can fly, the company's fortunes begin to change for the better. Then, a ruthless entrepreneur (Keaton) sets his sights on the money-making elephant, and the story expands far beyond the boundaries of the original animation. (March 29)
Pet Sematary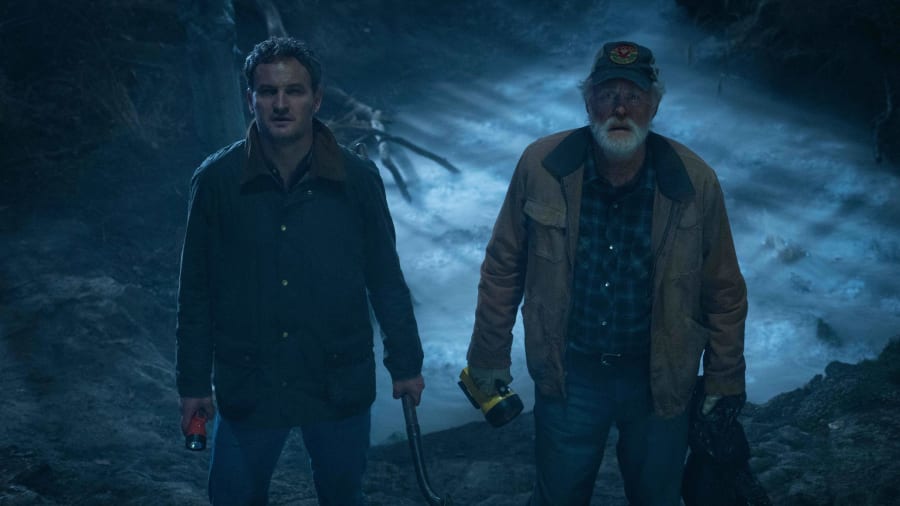 Stephen King's novel "Pet Sematary" has an amazingly unsettling concept: When a family's youngest son is killed, they bury him in sacred ground — and the magic in that earth resurrects the toddler. But he doesn't come back the same, and the family realizes far too late that, as one character wisely says, "sometimes, dead is better." This new movie changes things around a bit, but the core story — and the deeply creepy vibe — remain. Jason Clarke, Amy Seimetz and John Lithgow star in this new take on King's classic. (April 5)
Shazam!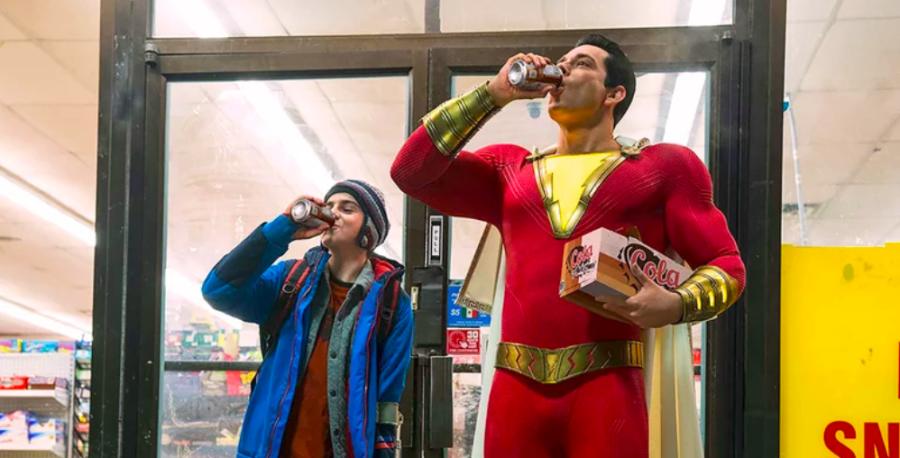 It's the superhero version of BIG! Young Billy Batson (Asher Angel) is given an incredible gift that allows him to turn into the massively muscled superhero Shazam (Zachary Levi) — while keeping his young mind and personality intact. Suddenly, Billy has to learn to deal with having the powers of the ancients at his disposal without the experience to know how to use them. Oh, and there's a bad guy, too, and Billy really isn't ready to deal with him. (April 5)
Avengers: Endgame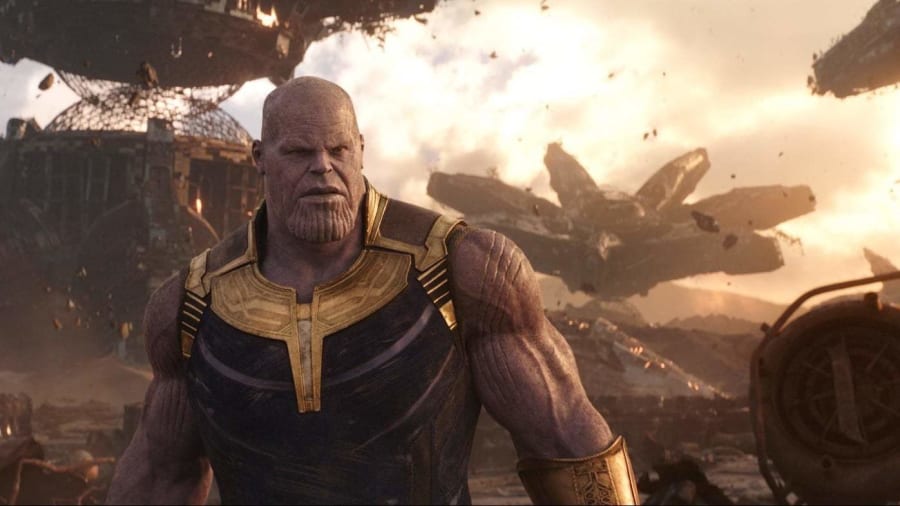 After 10 years and more than 20 movies, it all comes down to this. A few Avengers weren't destroyed when Thanos snapped half of the universe out of existence, but will they be strong enough to reverse the damage wrought by the psychotic alien in INFINITY WAR? Iron Man, Captain America, Thor, Black Widow and Ant-Man re-team with a plan to undo that massive wave of destruction and to stop Thanos for good — but they probably won't get far at all without the aid of Captain Marvel. (April 26)
Pokémon Detective Pikachu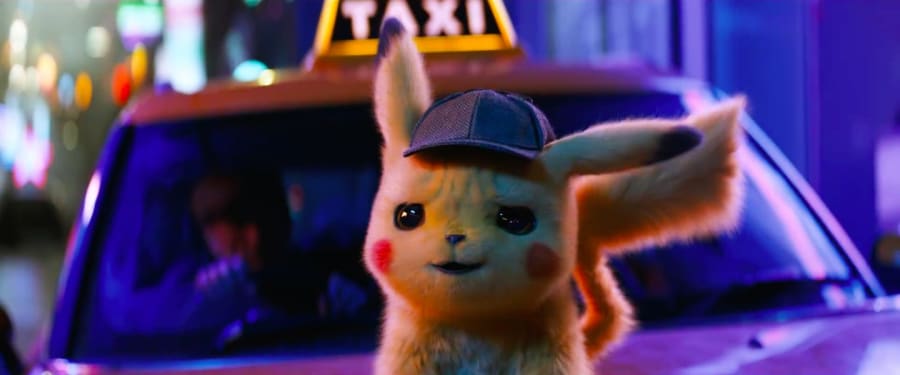 Who ever thought the first live-action Pokémon movie would star Ryan Reynolds as the voice of Pikachu? That's probably the last thing we would have guessed — but POKÉMON DETECTIVE PIKACHU looks amazingly funny and adorable as the furry yellow guy teams up with a young man named Tim (Justice Smith) in the hopes of finding Tim's missing father. Better yet, the film is packed with references to previous Pokémon stories, giving fans plenty of stuff to catch. (May 10)
Aladdin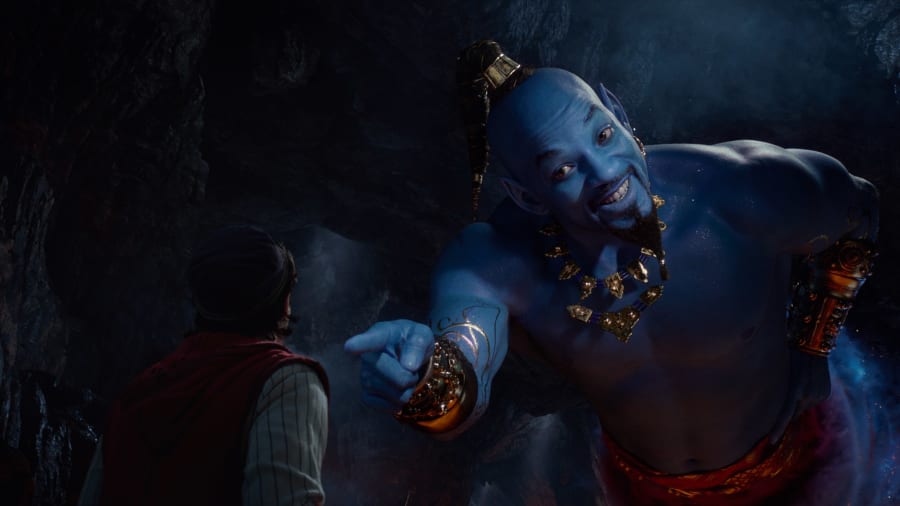 Guy Ritchie (KING ARTHUR: LEGEND OF THE SWORD, THE MAN FROM U.N.C.L.E.) directs this action-oriented live-action adaptation of Disney's animated film. Will Smith steps in as the Genie, while Mena Massoud plays the title character and Naomi Scott plays Princess Jasmine in a bold new take on the musical we all love. (May 24)
Godzilla: King of the Monsters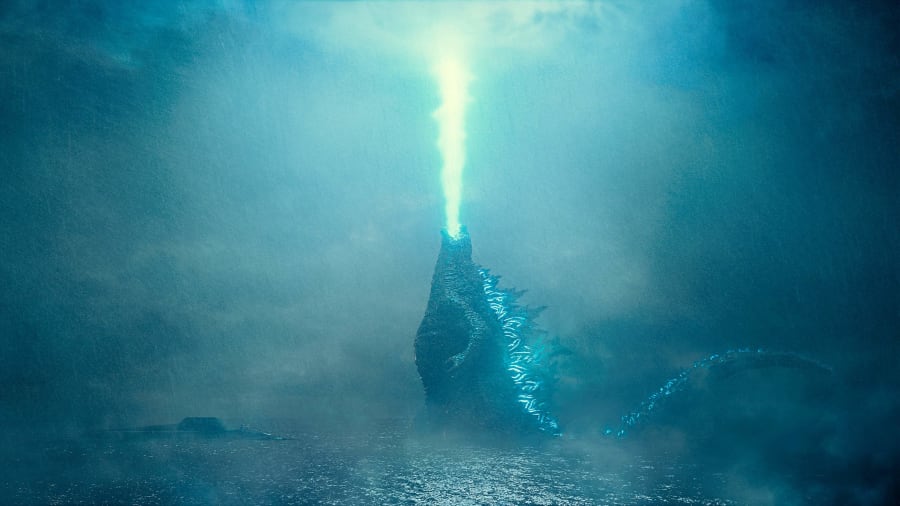 The last GODZILLA movie from Warner Bros. was great in a lot of ways, but it was a bit short on actual monster action. That changes with this sequel, which features not only the giant lizard, but also classic Japanese movie monsters Mothra, Rodan and the three-headed King Ghidorah. We can't wait to begin the summer with a giant monster battle. (May 31)
Toy Story 4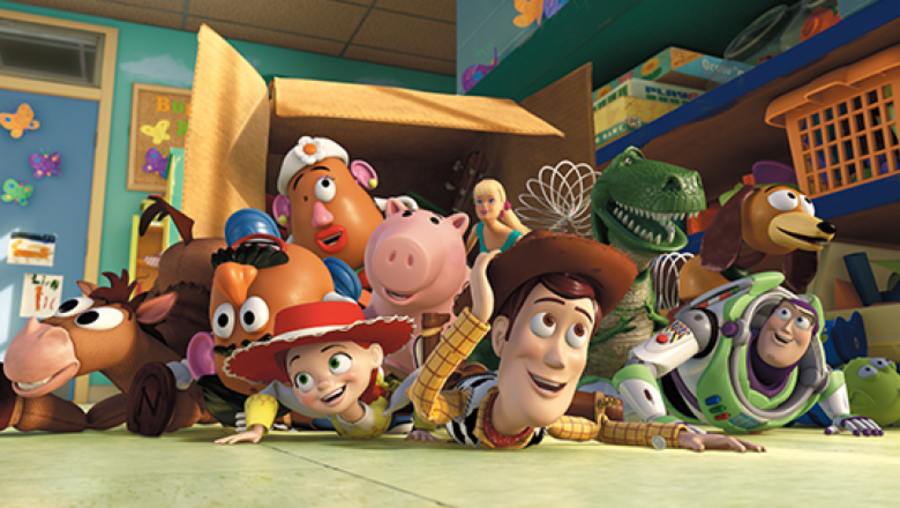 Maybe all you need to know is that this is the movie that brings Keanu Reeves into the TOY STORY fold. Woody and the rest of the toys have been passed from their original owner, Andy, to the toddler Bonnie — and they get nervous when the young girl falls for a crude homemade toy. Soon the crew embarks on a road trip that expands the toys' horizons. We don't know anything about Reeves's character yet, but TOY STORY 4 does feature the cast you love: Tom Hanks and Tim Allen, John Ratzenberger as Hamm, Blake Clark as Slinky Dog, and Wallace Shawn as Rex. (June 21)
Spider-Man: Far From Home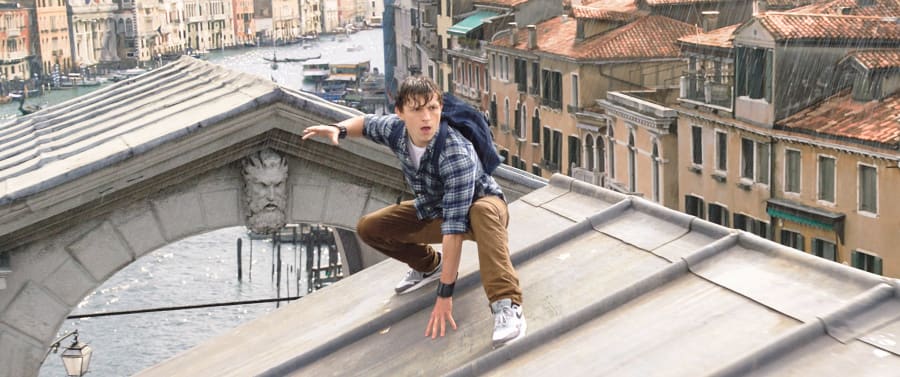 Spidey brings the fireworks this year as he teams up with Mysterio, played by Jake Gyllenhaal — and maybe eventually battles him, too. Peter Parker just wants to put his Spider-Man identity away so he can enjoy a school trip to Europe, but then Nick Fury comes calling. A mysterious quartet with elemental powers is on the rampage, and Fury wants Spidey's help. And then, Mysterio shows up … (July 5)
The Lion King
A few years ago, Jon Favreau (IRON MAN) made THE JUNGLE BOOK, an all-CG remake of Disney's classic animated feature. The animation was so good that it could be mistaken for live-action. Now Favreau has taken the same approach to a remake of THE LION KING, and the computer-generated imagery has only improved. The cast is just as impressive, too, as THE LION KING features the voices of Donald Glover, Seth Rogen, Chiwetel Ejiofor, Billy Eichner, John Oliver, Keegan-Michael Key, Beyoncé and James Earl Jones. (July 19)
Fast & Furious Presents: Hobbs & Shaw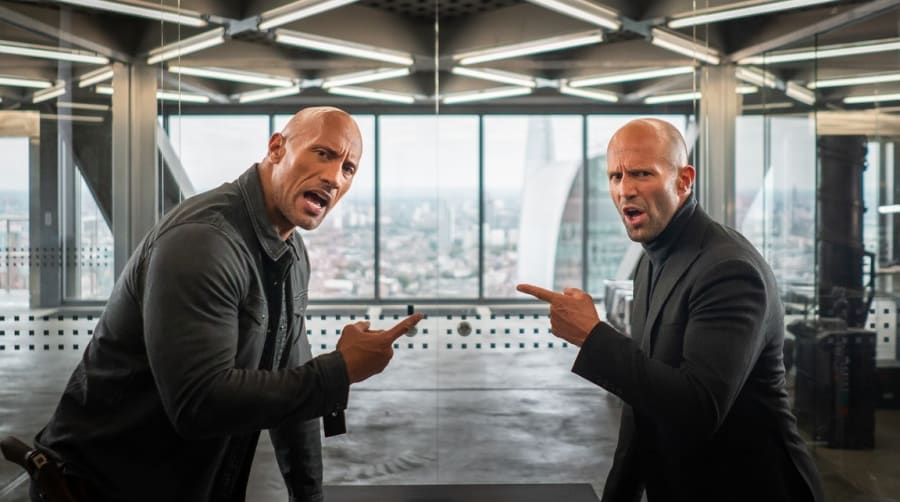 After eight movies, the FAST & FURIOUS series gets its first spinoff. David Leitch, once a stunt coordinator and now the director of ATOMIC BLONDE and co-director of JOHN WICK, takes the helm of this action-packed team-up between characters played by Dwayne Johnson and Jason Statham. The two action stars exploit their argumentative chemistry for comedy just as much as fisticuffs as they battle a superpowered baddie played by Idris Elba. (August 2)
IT: Chapter 2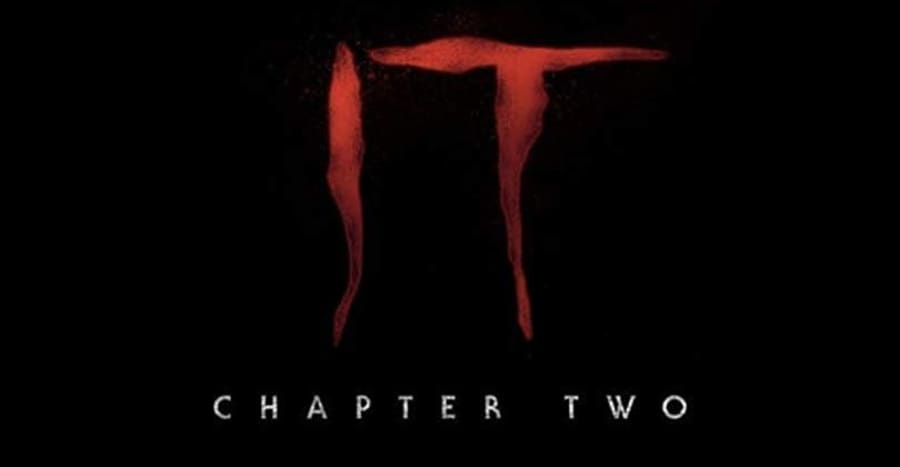 In 2017, we saw the first half of an adaptation of Stephen King's massive novel about a group of friends who fight an ancient evil as children, then reunite for a second battle as adults. This second chapter will show us more of the Losers' Club as kids and also features the return of Bill Skarsgård's horrifying demon/clown, Pennywise. But the real focus is on the adult Losers, played by James McAvoy, Jessica Chastain, Jay Ryan, Bill Hader, Isaiah Mustafa, James Ransone and Andy Bean. They've repressed memories of their horrifying childhood experience and must reunite to destroy Pennywise for good. (September 6)
Joker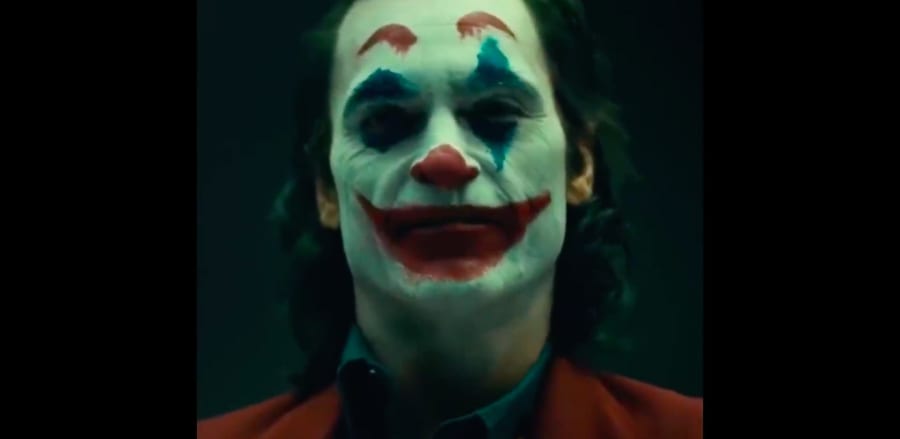 This year's weirdest wild card movie stars Joaquin Phoenix as Batman's archnemesis in a film directed by Todd Phillips (THE HANGOVER). Many fans were dubious about this one at first. There's already a big-screen Joker, after all, played by Jared Leto in SUICIDE SQUAD. Then, the first images of Phoenix arrived, showing off surprisingly low-key but creepy costumes. Those, in conjunction with the actor's sky-high reputation as a star, started to suggest this JOKER could end up as the crown prince of superhero crime movies. (October 4)
Doctor Sleep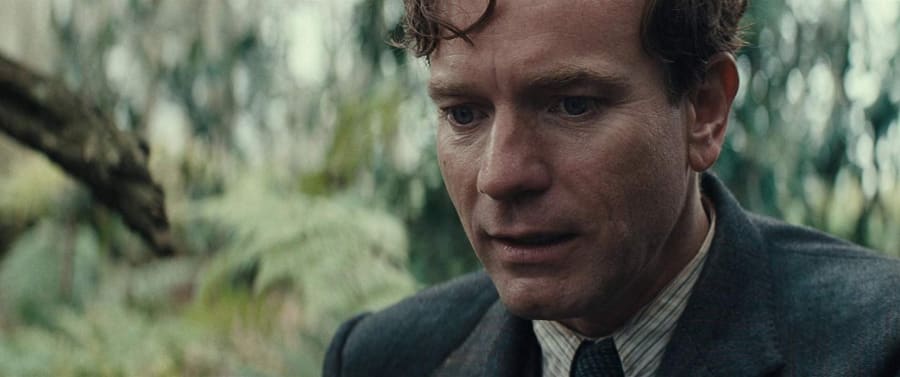 It's a sequel to THE SHINING! Stephen King published the novel on which this film is based in 2013, detailing how grown-up Danny Torrance (played in the film by Ewan McGregor, seen above in CHRISTOPHER ROBIN) has fallen into the same anger and alcoholism that plagued his father. When he quits drinking, however, his long-suppressed "shining" powers flood back — and that puts him on a path to collide with a dangerous psychic cult. Mike Flanagan, who has recently done such good work with the King adaptation GERALD'S GAME for Netflix, as well as the streaming service's "The Haunting of Hill House," directs the creepy tale. (November 8)
Frozen 2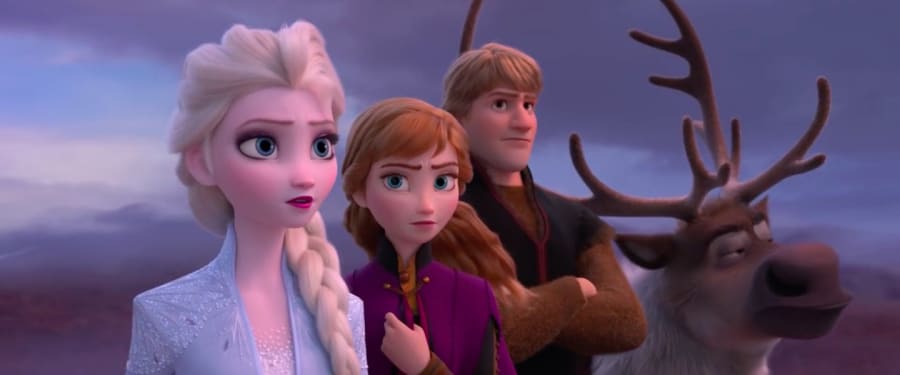 The creative team from Disney's 2013 hit film, including directors Chris Buck and Jennifer Lee and stars Kristen Bell, Idina Menzel and Josh Gad, are all back for this return to Arendelle. We don't have any big story details, so we can't predict how the next chapter of Anna and Elsa's story will go, but we know that Evan Rachel Wood and Sterling K. Brown have signed on to play new roles. (November 22)
Knives Out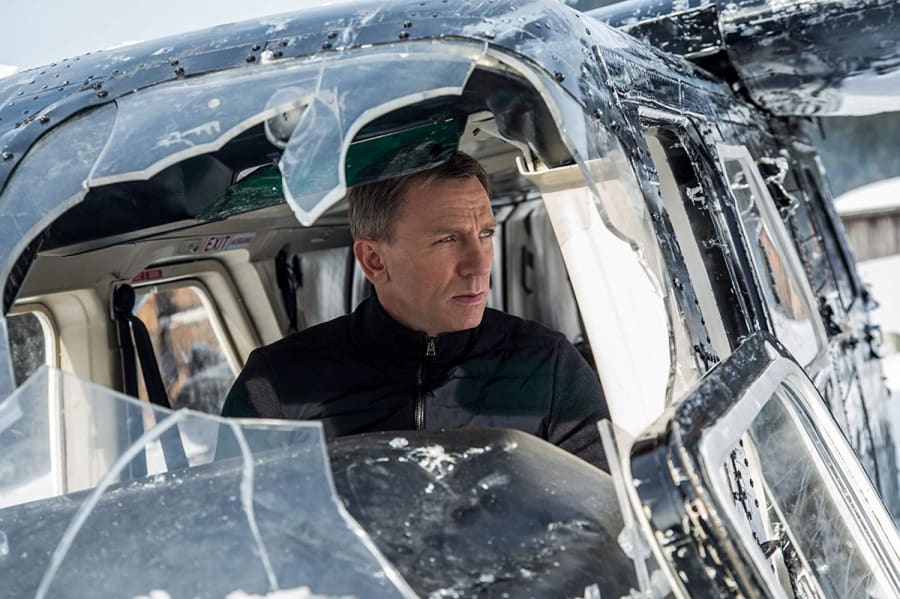 STAR WARS: THE LAST JEDI director Rian Johnson turns back to crime! (His first three films, BRICK, THE BROTHERS BLOOM and LOOPER, all offered new spins on crime stories.) KNIVES OUT plays with the "whodunit" murder mystery story structure and features an absolutely smashing cast. Daniel Craig (seen above in SPECTRE) stars as a detective. Chris Evans, Lakeith Stanfield, Michael Shannon, Ana de Armas, Don Johnson, Jamie Lee Curtis, Toni Collette and Christopher Plummer are all in the cast, too. We don't even care if the murder gets solved; we just want to watch everyone try. (November 27)
Jumanji 2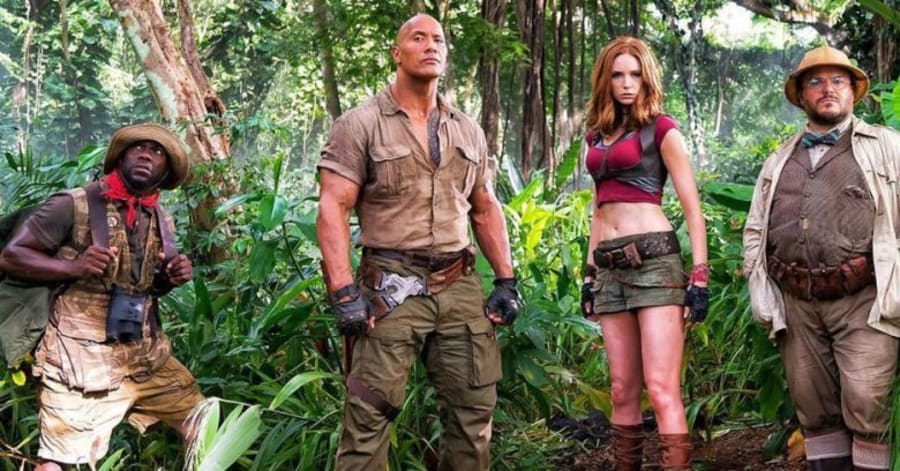 The game is not over! We don't have the official title for the new JUMANJI movie, but a December release date is confirmed. A sequel was all but a given after the huge success of JUMANJI: WELCOME TO THE JUNGLE in 2017, and we know that Jack Black, Karen Gillan, Kevin Hart and The Rock will all be back for more video game antics, with director Jake Kasdan also reported to be picking up the controller a second time for a new round of video game adventure. (December 13)
Star Wars: Episode IX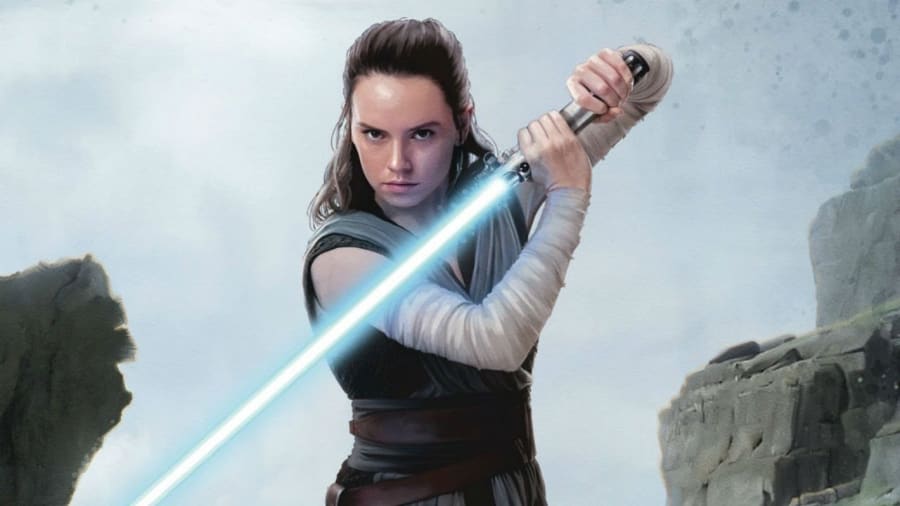 We don't even know the proper title of the ninth STAR WARS movie, but does that matter? J.J. Abrams returns to direct the film that we expect to wrap up the Skywalker saga once and for all. The Resistance has a new surge of hope that could help it battle the repressive First Order, even as the Force begins to awaken in new users around the galaxy. (December 20)