Fans of big blockbusters wait all year for the summer movie season, when major studios typically release epic action movies. That time is almost here, and IMAX at AMC is the perfect format to experience all of the explosions and battles to the fullest.
Here are 3 films you can't miss in IMAX at AMC this summer.
Dark Phoenix (6/7)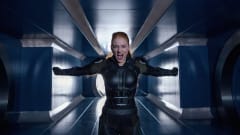 A cosmic force hits Jean Grey (Sophie Turner) and transforms her into the dangerous Dark Phoenix. As her unstable powers and personal demons swell to the surface, Jean spirals out of control, tearing the X-Men family apart and threatening to destroy the very fabric of our planet.
IMAX at AMC elevates the fiery drama with the clearest images on the largest screens to take you beyond the standard cinema experience.
Men In Black: International (6/14)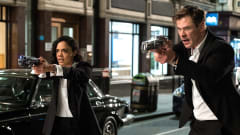 The notorious MIB face a new threat in INTERNATIONAL: a mole within their own organization. New-to-the-franchise agents M and H (Tessa Thompson and Chris Hemsworth) team up and travel the world to uncover the truth, fighting strange new aliens along the way.
With the remastering process of IMAX at AMC, every strike and shot is seen and heard in incredible detail. Get a free pair of shades when you see MEN IN BLACK: INTERNATIONAL in IMAX at AMC 6/13–6/16, while supplies last.
Spider-Man: Far From Home (7/5)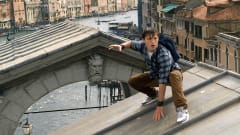 Your friendly neighborhood Spider-Man (Tom Holland) is back after AVENGERS: ENDGAME, and he, understandably, needs a break from super-heroics. He decides to go on his class trip to Europe, where he meets Nick Fury (Samuel L. Jackson) with an urgent new mission.
See SPIDER-MAN: FAR FROM HOME in immersive IMAX at AMC 7/2–7/7 and take home a FREE pocket-sized Spider-Man figurine, while supplies last.