Batman, Superman and Wonder Woman are household names. But as Warner Bros. and DC start to open up their shared cinematic universe, audiences will begin to meet heroes (and villains) who are mysterious entities, leaving us with a lot of questions that need answered.
Director David F. Sandberg takes to the skies on April 5 for the origin story SHAZAM!, and while we know a decent amount about the character, we have some burning questions we're still chewing over before the credits roll. Here's what we are currently asking about SHAZAM! What do you guys want to know?
What Are His Powers?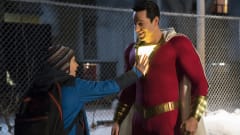 When young Billy Batson (Asher Angel) accepts the role given to him by an ancient wizard, he becomes a superpowered teenager in the body of a grown hero (Zachary Levi). A clever bit in the early marketing has Billy and his best friend, Freddy Freeman (Jack Dylan Grazer), testing out his newfound abilities. He can fly. He's bulletproof. He's super strong, and he can channel electricity out of his fingertips. But what is the full extent of Shazam's powers? What else can he do? We're anxious to find out.
What Is Dr. Sivana Up To?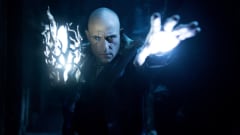 Early SHAZAM! trailers barely show the movie's villain, Dr. Thaddeus Sivana, choosing instead to focus on the origin of the hero. That's all well and good, but a hero is only as good as his villain, and when you cast Mark Strong, you have an advantage. We're wondering what the grand, evil scheme of Dr. Sivana will be in the upcoming movie, and then — of course — how Shazam (Levi) will stop him.
Will We See the Shazam Family?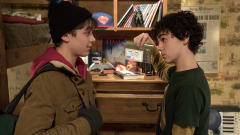 Billy Batson is a foster kid who is settling in with a new family when the wizard grants him his powers. In the DC comics, Shazam occasionally shares his powers with other foster kids, and when they are all powered up, they go by the nickname the Shazam Family. Captain Marvel Jr., Mary Marvel and Uncle Marvel were a few of the characters introduced over the years, but we don't know if they will show up in this movie or be saved for potential sequels.
Will Any Other DC Superheroes Show Up?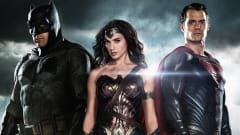 The current DC movies are staying away from team-ups, which is why Batman (Ben Affleck) and the Flash (Ezra Miller) stayed out of James Wan's AQUAMAN. That trend likely will continue, as the studio wants these standalone DC hero stories to truly stand on their own. But we're still hoping for a possible cameo by Superman (Henry Cavill) — or maybe even a BLACK ADAM tease in SHAZAM! that could set up an appearance by The Rock. That would be an awesome surprise.
Warner Bros. will open up SHAZAM! in RealD 3D, Dolby Cinema and IMAX at AMC on April 5.