Date night is even better at AMC®. This Valentine's Day, treat your boo to handcrafted meals and drinks at AMC DINE-IN™ theatres. We're serving up the best food and the hottest films with premium sight, sound and seating. Check out the titles playing this holiday at an AMC DINE-IN location near you and get your tickets today.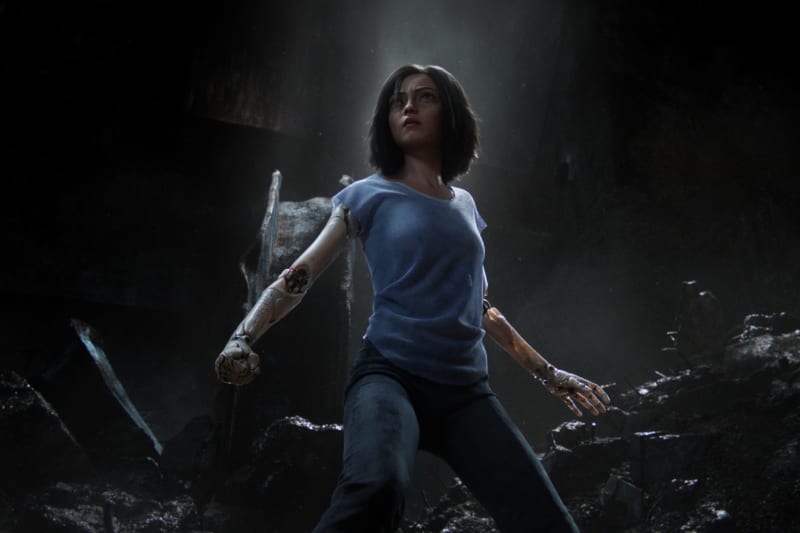 Alita: Battle Angel
Cheers to your love and the fantasy action film ALITA: BATTLE ANGEL. Sip the Iron City Special mixed with Aviation Gin while you enjoy the newest release from Robert Rodriguez (SIN CITY). Guests who purchase this specialty cocktail from MacGuffins® Bar will get an exclusive ALITA keychain bottle opener.
Alita (Rosa Salazar), a broken cyborg with no memory of her past, discovers she has unique fighting abilities, which opens the door to her true identity. If she can escape the deadly, corrupt officials on her trail, she may be the key to saving her friends, her family and the world she's grown to love. Christoph Waltz co-stars as a scientist who takes Alita in and rebuilds her.
---
Isn't It Romantic
1 HR 28 MIN

PG13

Romantic Comedy
What goes together like you and your Valentine? The classic burger and side. We have burger choices from Western BBQ to Smoky Jalapeno with a variety of sides including Onion Rings and Crispy Bacon Brussels Sprouts. Isn't it yummy — and a great match with ISN'T IT ROMANTIC?
Rebel Wilson stars as Natalie, a New York City architect who gets knocked unconscious after fleeing a mugging attempt. When she wakes up, her entire world has changed … into a romantic comedy. A lifelong cynic, Natalie attempts to get back to reality while avoiding all of the rom-com clichés, including a love triangle with the man she truly has feelings for. Liam Hemsworth, Adam Devine and Priyanka Chopra co-star.
---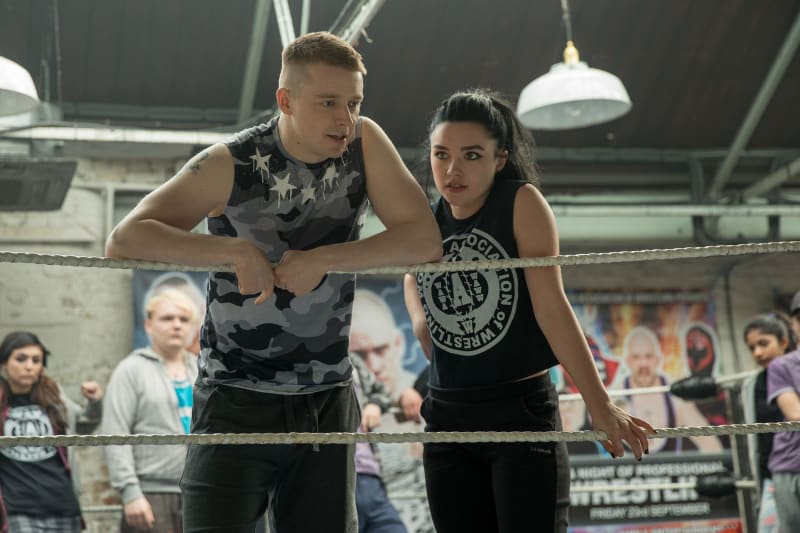 Fighting With My Family
Share a meal that's perfect for couples (or possibly families). AMC DINE-IN's Big Bite Sampler includes Ultimate Nachos, Chicken Tenders, Dry Rub Wings and Pretzel Bites — a few sporting event favorites. Chow down as Florence Pugh throws down as WWE superstar Paige in FIGHTING WITH MY FAMILY.
Born into a tight-knit wrestling family, Paige and her brother, Zak (Jack Lowden), are ecstatic when they get the once-in-a-lifetime opportunity to try out for WWE. But when only Paige earns a spot in the competitive training program, she must leave her family and face this new, cut-throat world alone. Dwayne Johnson co-stars as a figure from the wrestling world you may remember: The Rock.
---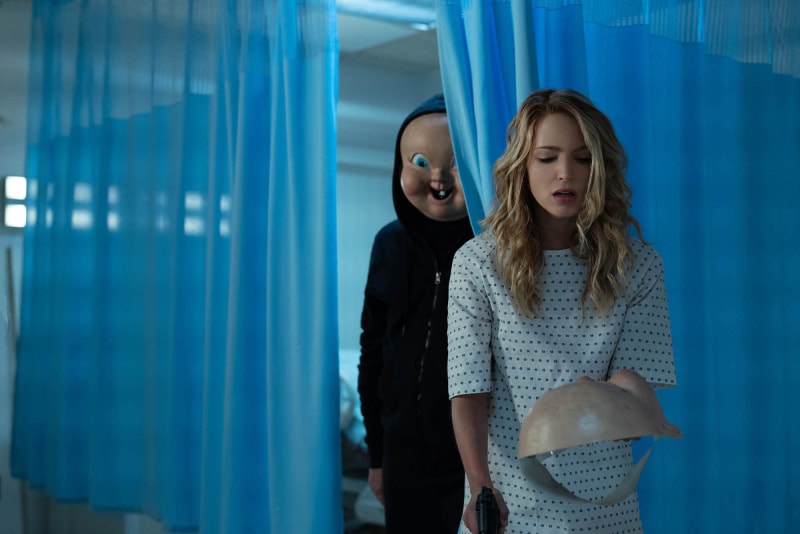 Happy Death Day 2U
What's more terrifying than heartbreak? Dying over and over again. Before HAPPY DEATH DAY 2U, you may want to order a drink, like our Passion Tonic, Forbidden Fruit or BESO DEL SOL Sangria. Or, add some sweetness to your scary night out with a decadent, Over-the-Top Milkshake in Chocolate, OREO or Vanilla Churro.
Jessica Rothe returns as "Tree" Gelbman. Two years after she first broke her "death day" loop, Tree is stronger and smarter — but she again gets caught in a closed circle of time, and she's not alone. A killer is also targeting her friends. Tree has to make sure they're all still alive when she breaks the loop, or she has to restart the day. And with the original killer dead, she has to solve her own murder all over again.
---
AMC DINE-IN theatres have a variety of appetizers, entrees and desserts, and all of our locations have traditional movie snacks, including popcorn, candy and fountain drinks. There's something for everyone! Find a theatre near you to browse your options and get tickets.