Co-founded in 2015 by Academy Award®-winner Geena Davis and Trevor Drinkwater, the Bentonville Film Festival (BFF) is a one-of-a-kind, annual event that champions women and minorities in media. Every May, BFF brings together a diverse array of storytellers in a six-day competition, the winners of which are guaranteed distribution.
We saw a lot of incredible indie films at this year's event — too many to name, but many we'll be keeping an eye on. Here's a look at some of the jury and audience favorites.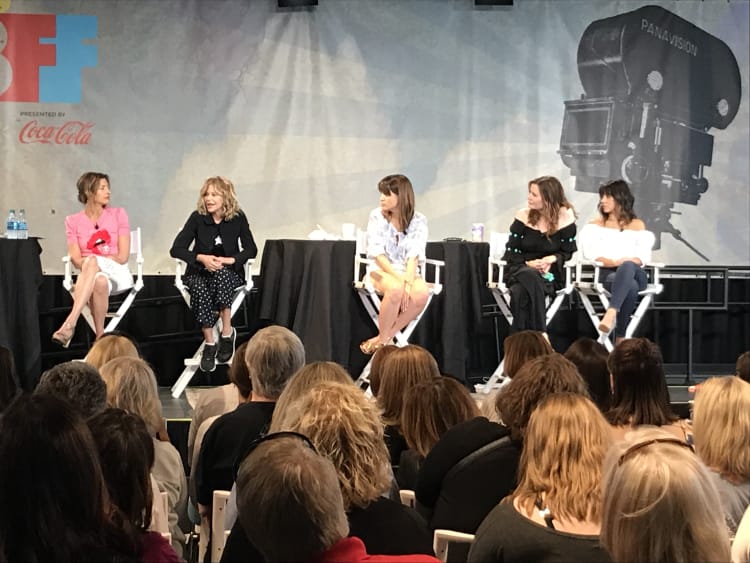 Best Narrative Film
Jury winner: LEZ BOMB
Director: Jenna Laurenzo; includes guaranteed distribution offer from a BFF distribution partner
As it turns out, there is no good time to drop the Lez Bomb. In this multigenerational comedy of errors, a young woman comes home for the holidays with some life-changing news. Little does she know, she isn't the only one with a stirring surprise. LEZ BOMB stars Academy Award-winner Cloris Leachman, Academy Award-nominee Bruce Dern and Emmy Award-winner Kevin Kane and is brought to you by the producer of THERE'S SOMETHING ABOUT MARY and DUMB AND DUMBER, Bobby Farelly.
Audience winner: MISS ARIZONA
Director: Autumn McAlpin
Former pageant queen Rose Raynes attempts to inspire a group of four disinterested women who are dodging their abusive ex's at a women's shelter. When trouble shows up, they need a quick getaway — Rose's shiny SUV. The five embark on an all-night adventure through LA's darkest streets and wildest drag club as the women fight to survive, and in so doing, discover what they need most. MISS ARIZONA stars Missi Pyle, Johanna Braddy and Robyn Lively.
Best Documentary Film
Jury winner: EMANUEL
Director: Brian Ivie; includes a mentorship prize package from ITVS
On June 17, 2015, 21-year-old white supremacist Dylann Roof walked into a bible study and murdered nine African Americans during their closing prayer. EMANUEL is the painful but hopeful story of the victims and survivors of that night.
Audience winner: LOVE ALWAYS, MOM
Directors: Tricia Russo and Craig E. Shapiro
After three plus years battling stage 4 breast cancer, Trish Russo and husband Greg make the controversial decision to have a child. LOVE ALWAYS, MOM, is a never-before-seen, intimate look into the battle against metastatic breast cancer, as well as infertility, IVF, egg donation and surrogacy. Above all, the documentary is about undying motherly love.
Best of the Fest
Audience winner: F.R.E.D.I.
Director: Sean Olson
F.R.E.D.I. is a family-friendly film about a high-tech intelligent, lovable robot that is stolen from a secret research facility by the project's lead scientist, Dr. Andi Palmer. (Think modern-day E.T.) The film stars Kelly Hu, Angus Macfadyen and Lucius Hoyos.
Check back to see if AMC and AMC independent will bring these diverse titles to a theatre near you. Until then, search showtimes and get tickets to intriguing indie films playing now.