ARCTIC pits the great Danish actor Mads Mikkelsen against an enemy that might have the upper hand even against the man who has been Hannibal Lecter: nature itself. Stranded after a plane crash, Mikkelsen's character must best brutal winds, frozen tundra and the limits of his own body if he is to get out alive.
Humanity versus nature is one of the classic storytelling conflicts. The setup has resulted in some all-time great films. Whether you're doing some prep before seeing ARCTIC or you want to follow Mikkelsen's new movie with a similar cinematic entrée, here are five great survival movies.
The Gold Rush
THE GOLD RUSH is a funny, sentimental tale from Charlie Chaplin — with a decidedly bleak streak running through it. Besieged by a seemingly endless blizzard, Chaplin's Little Tramp and a fellow prospector have to hole up in a tiny, creaky shack with ruthless criminal Black Larsen. Life or death hijinks ensue as the trio try to weather the storm. Their ordeal culminates in a bear attack which, in a change of pace for bear attack scenarios, is exactly what the heroes need at the time.
The Martian
Ridley Scott's story of a marooned astronaut trying to escape a fatal fate on Mars is a 21st century survival story — and a brilliant one. When a storm strikes a research crew set up on Mars, seemingly killing Matt Damon's character, Mark Watney, the surviving crew is forced to abandon the surface of the planet. Watney, however, is very much alive. THE MARTIAN charts his inspired and surprisingly funny attempt to create enough food, water and willpower to get away from the red planet. ARCTIC actually put Mads Mikkelsen in some of the same conditions his character faces, but we don't think Matt Damon had to go to Mars. THE MARTIAN is so good that we'll overlook it.
The Grey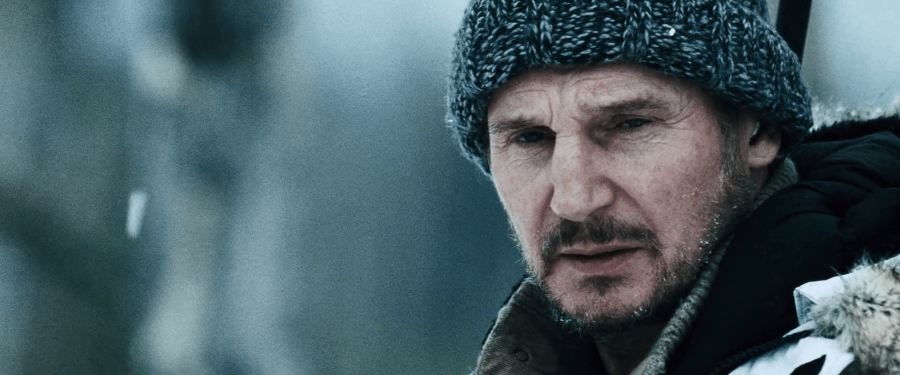 An earlier cousin to ARCTIC, Joe Carnahan's meditative 2012 thriller follows the ragtag survivors of a plane crash (an ensemble that includes Liam Neeson, Dallas Roberts, Dermot Mulroney, Nonso Anozie and the great Frank Grillo) as they try to trek back to civilization pursued by a disturbingly aggressive pack of wolves. Carnahan's action set pieces are superb. What really makes THE GREY sing, however, are the quiet moments — from the survivors easing a fatally wounded member of their party into death, to Grillo's character realizing that he's doomed himself to die alone and unloved.
All Is Lost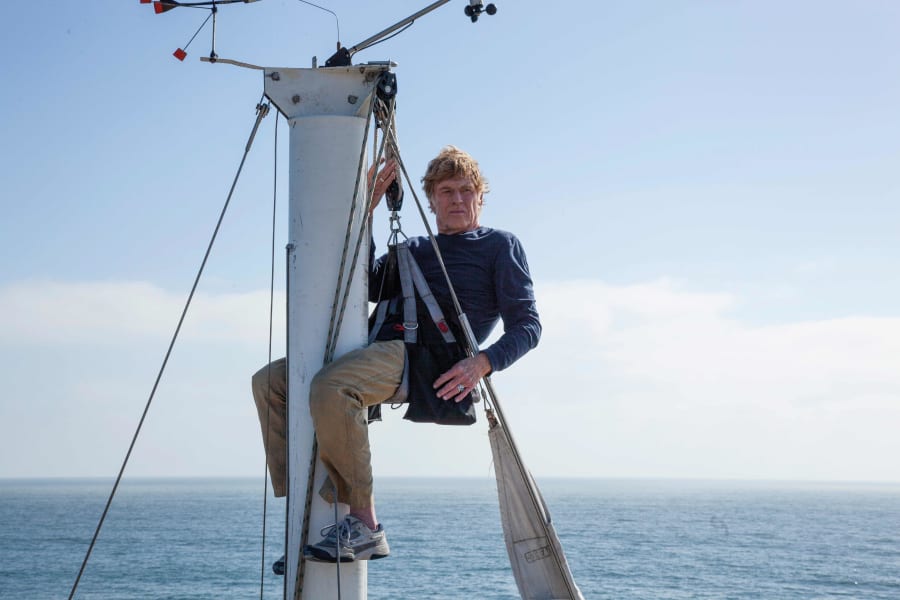 Writer/director J.C. Chandor sticks the great Robert Redford, playing a nameless figure credited only as "Our Man," on a badly damaged boat and watches as he tries to stay alive. Whoever this guy may be on land, at sea he's a fairly competent survivalist. But "fairly competent" means little to the mighty and vast ocean. Skill will only get Our Man so far. The rest will come down to the strength of his will. Redford, playing off nature and his character's consistently rotten luck in a nearly dialogue-free performance, is sublime.
Revenge
As the title implies, Coralie Fargeat's harrowing movie is first and foremost a revenge story. Matilda Lutz plays Jen, a young woman sexually assaulted by the slimy friend of her older, married boyfriend, Richard (Kevin Janssens). Richard subsequently tries to kill her to prevent his affair from being uncovered. Though badly wounded, Jen lives and strives to make Richard and his pals answer for their crimes. That's when REVENGE becomes a survival movie, as Jen must persevere in the middle of the desert with no tools but a lighter, some peyote and a discarded beer can. Fargeat and Lutz craft a portrait of a woman who cannot and will not be stopped — not by evil men and not by nature, no matter how blistering.
ARCTIC is in theatres now!