There's still time for you to see your new favorite movie of the summer! July has some of the movies we've been anticipating all year, from Spider-Man's new adventure to Disney's reinvention of THE LION KING and the long-awaited return of Quentin Tarantino.
AMC also has July offerings that include an adrenaline-fueled alligator attack, the daylight horror of MIDSOMMAR and one of the year's most unlikely actor pairings in the buddy action-comedy STUBER. Here's everything you need to see in July 2019.
July 2
Spider-Man: Far From Home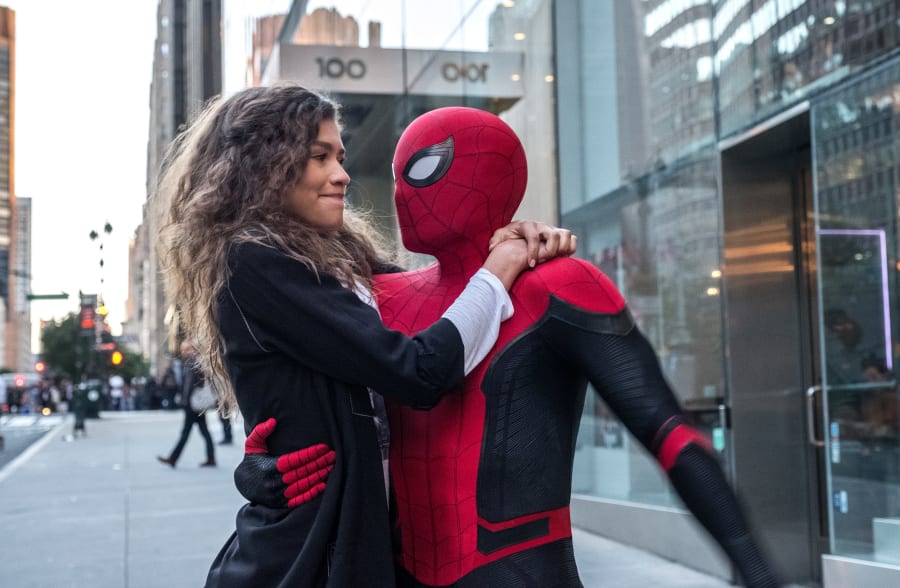 In SPIDER-MAN: FAR FROM HOME, Tom Holland is back as Peter Parker, who is grief-stricken following the traumatic events of AVENGERS: ENDGAME. While on a high school class trip to Europe, the teenage superhero must battle an evil force dubbed the Elementals. Fortunately, he has help from the new character Mysterio, played by Jake Gyllenhaal. But let's just say Mysterio's looking a little … mysterious. Samuel L. Jackson reprises his role as Nick Fury, alongside SPIDERMAN: HOMECOMING stars Zendaya (Michelle Jones); Jacob Batalon (Spidey's best friend, Ned); and Marisa Tomei (Aunt May).
July 3
Midsommar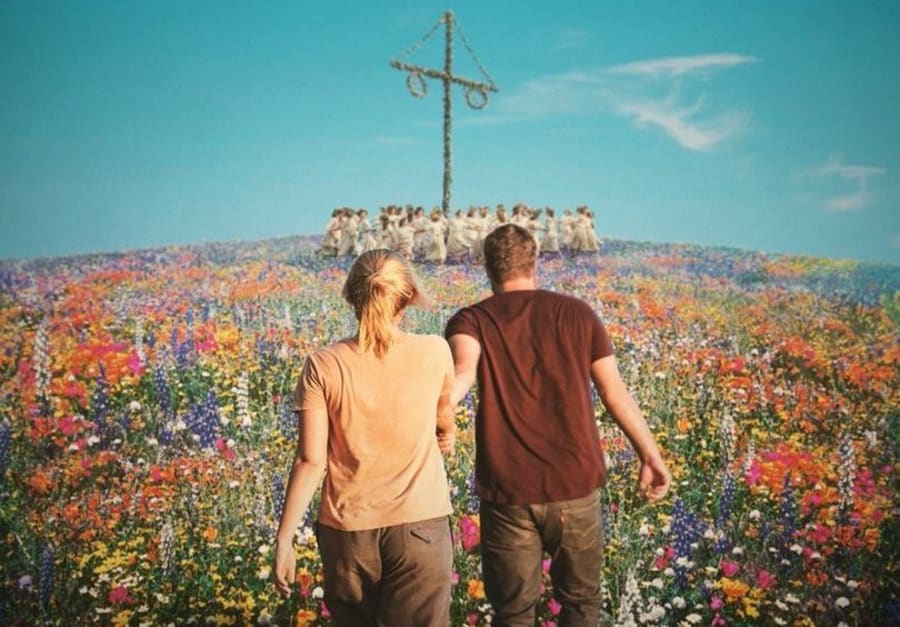 Young couple Dani (Florence Pugh) and Christian (Jack Reynor) really shouldn't be dating, but they give their relationship one last go. Dani joins her reluctant boyfriend and his crew on a trip to a small Swedish community festival that takes place once every 90 years. Upon arrival, they find more than a party — in addition to the psychedelic drugs and huge communal meals, there are weird pagan rituals … and why's that guy holding a giant hammer? Don't be fooled by the bright sunshine and riot of colorful flowers; MIDSOMMAR comes from HEREDITARY writer/director Ari Aster, and his new horror vision doesn't need dark rooms and jump scares to shock us.
July 12
The Art of Self-Defense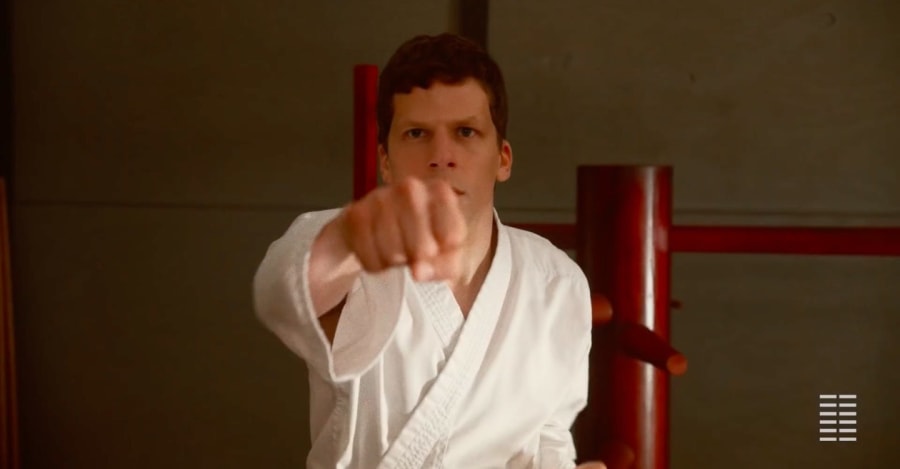 In THE ART OF SELF-DEFENSE, an unassuming-looking man (THE SOCIAL NETWORK's Jesse Eisenberg) is attacked on the street. What is he to do in the aftermath except learn martial arts to defend himself in the future? His new "Sensei," however, played by Alessandro Nivola (AMERICAN HUSTLE), appears to have a secret or two. THE ART OF SELF-DEFENSE was written and directed by Riley Stearns (FAULTS) and had its premiere at this year's popular South by Southwest Film Festival.
Crawl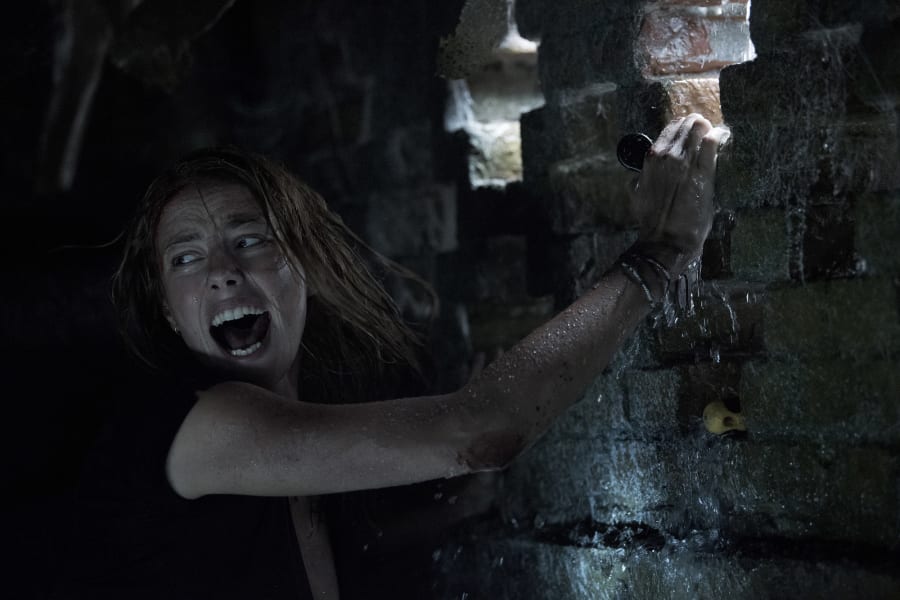 There has been a hit shark movie in each of the past three summers — 2016's THE SHALLOWS, 2017's 47 METERS DOWN and 2018's THE MEG — but now, it's time for alligators to take the spotlight. After a Category 5 hurricane hits Florida, young woman Haley Keller (played by Kaya Scodelario, of the MAZE RUNNER series) goes to her fast-flooding house to rescue her injured father from the basement. But a 30-foot alligator has something different on its mind: human blood.
The Farewell
Awkwafina, who broke out in last summer's hit CRAZY RICH ASIANS, takes a more dramatic role in THE FAREWELL. She plays Billi, a Chinese-American woman who returns to China after her grandmother is diagnosed with terminal lung cancer. Billi's family, however, forbids her from informing her grandmother about the fatal diagnosis, and that approach does not sit well with her. Lulu Wang wrote and directed the movie, based on a true story about her own grandmother that she told to acclaim on the radio show "This American Life."
Stuber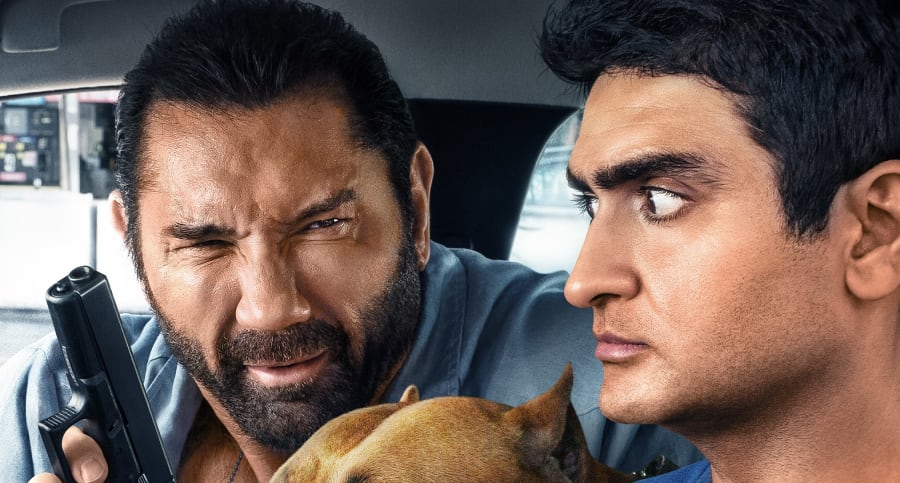 In STUBER, THE BIG SICK star Kumail Nanjiani plays a quiet Uber driver named Stu. (Thus the title — get it?) On an otherwise normal day, he picks up a detective who's on the tail of the most wanted terrorist in Los Angeles. Playing Detective Vic Manning is wrestler-turned-actor Dave Bautista, who showed off a serious mix of action and comedy chops in the GUARDIANS OF THE GALAXY movies. STUBER pairs him with his GUARDIANS co-star Karen Gillan, also of the "Doctor Who" series.
July 19
The Lion King
The circle of life, indeed. After 25 years, Disney's THE LION KING is back in theatres. Director Jon Favreau, who was behind another Disney remake, THE JUNGLE BOOK, uses photorealistic computer animation to make Simba and his animal friends and enemies come to life in eye-catching detail. THE LION KING remake's star-studded cast includes Donald Glover (SOLO: A STAR WARS STORY), Chiwetel Ejiofor (12 YEARS A SLAVE), John Oliver ("Last Week Tonight with John Oliver"), Seth Rogen (this summer's LONG SHOT), Billy Eichner ("Parks and Recreation"), and the biggest name of them all … Beyoncé.
July 26
Once Upon a Time… in Hollywood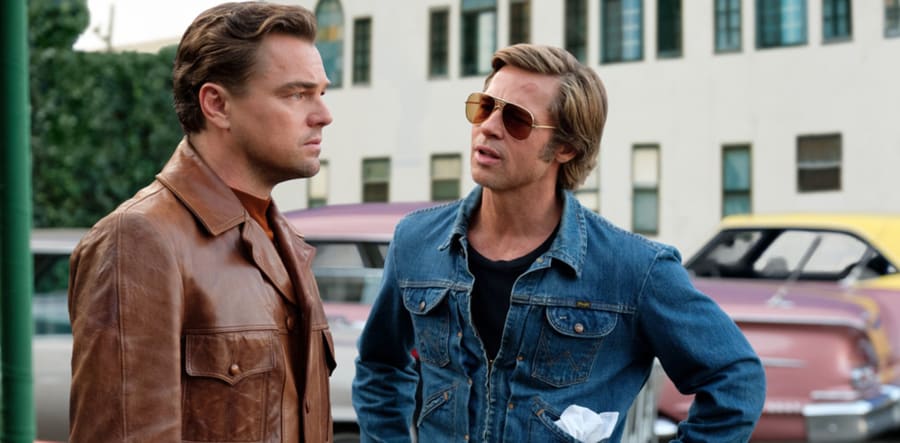 Quentin Tarantino is back — this time, in 1960s Los Angeles — in ONCE UPON A TIME IN HOLLYWOOD. Leonardo DiCaprio, who co-starred in the director's DJANGO UNCHAINED, plays fading Western star Rick Dalton. Rick's best friend is also his stunt double, Cliff Booth, played by INGLOURIOUS BASTERDS star Brad Pitt. The pair finds themselves caught up in the Manson killings that rocked the City of Angels in 1969. Charles Manson's most famous victim, actress Sharon Tate, is played by Oscar® nominee Margot Robbie (SUICIDE SQUAD; I, TONYA). Also finding themselves in HOLLYWOOD are Dakota Fanning, Timothy Olyphant, the late Luke Perry and Al Pacino.
See all of these movies at AMC this July!