Everyone who saw Margot Robbie in SUICIDE SQUAD immediately knew she was special. Her character, Harley Quinn, is a chaotic force that commands attention; she's fun and terrifying at the same time. Robbie was already well on her way to stardom, but SUICIDE SQUAD turned her into an icon. Harley casually holding a baseball bat, wearing multicolored pigtails, is one of the defining images of DC's movie lineup from Warner Bros.
Robbie returns as Harley Quinn in BIRDS OF PREY, set to fly into theatres in 2020. The new movie will bring many more DC characters to the screen as well. Here's everything we know about BIRDS OF PREY so far.
When Does Birds of Prey Open?
The DCEU film hits theatres on February 7, 2020. While February was once a no-fly zone for films like this, things have changed. DEADPOOL was a smashing success when it opened in February 2016, for example. And the 2020 date is just a week before the proposed release date for the next JAMES BOND film. So, the DC characters will have some high-class competition at the box office.
Is There a Birds of Prey Trailer?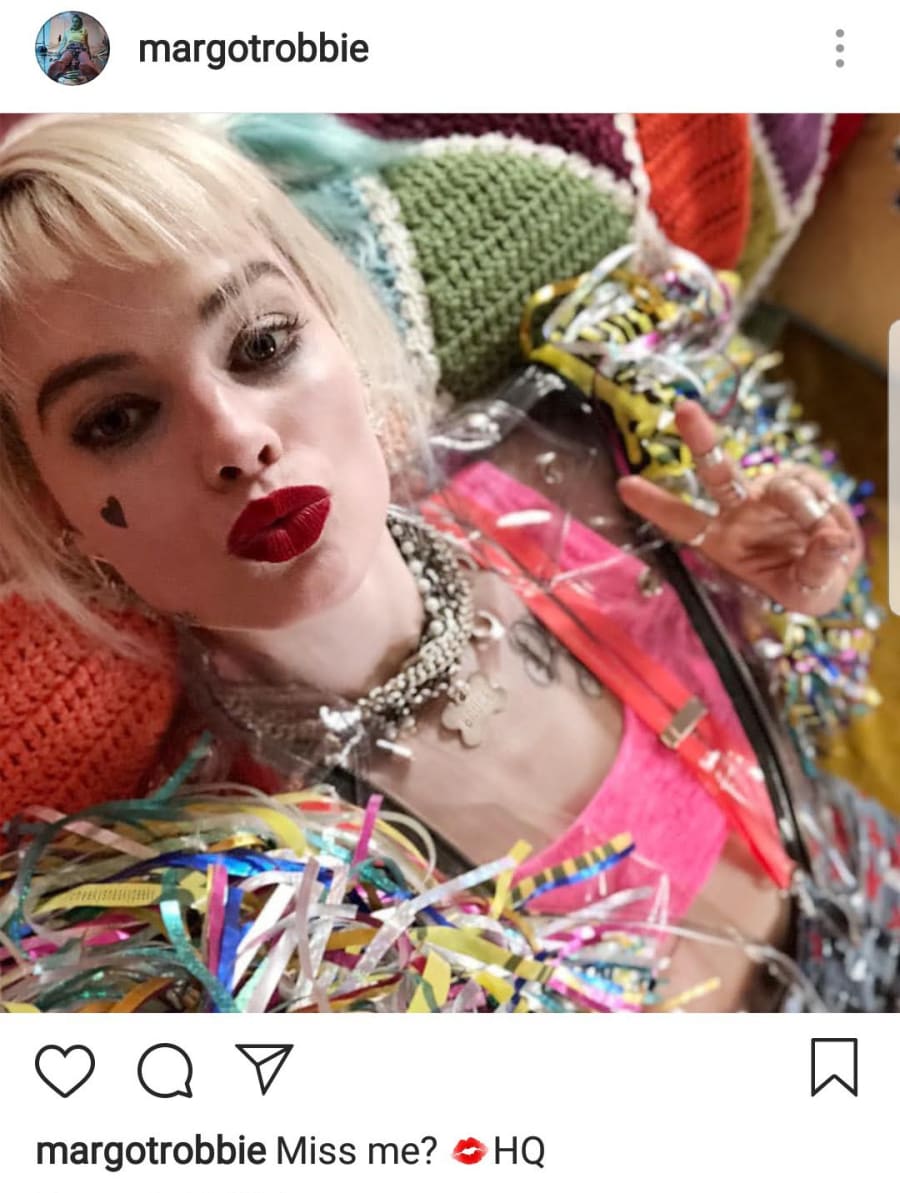 Not yet! Not only is there no trailer for BIRDS OF PREY right now, but there aren't even official images from Warner Bros. The photo above is a recent post from Margot Robbie, which shows off her look in the new movie.
BIRDS OF PREY only just started shooting in mid-January 2019. On January 28, a video appeared on YouTube featuring costume tests from the film. Eventually the movie will probably do some outdoor shooting, at which point spy photos will reveal more visual details. Sometimes studios release official images around the same time, so hopefully we'll see more soon.
The Birds of Prey Director
The film's director is a cool choice. Her name is Cathy Yan, and she's a business school grad who became a journalist (with jobs at the Los Angeles Times and the Wall Street Journal) before becoming a filmmaker. Yan's first feature, DEAD PIGS (above), debuted at Sundance 2018 to glowing reviews. The Shanghai-set story looks at family and cultural changes in China. Margot Robbie reportedly specifically wanted Yan to direct BIRDS OF PREY.
What's the Full Title?
One of the most interesting details about the movie is the full title: BIRDS OF PREY (AND THE FANTABULOUS EMANCIPATION OF ONE HARLEY QUINN). Robbie revealed the info via Instagram. That long title suggests that Harley really gets to come into her own in the new story — and that's what we all want!
The Birds of Prey Story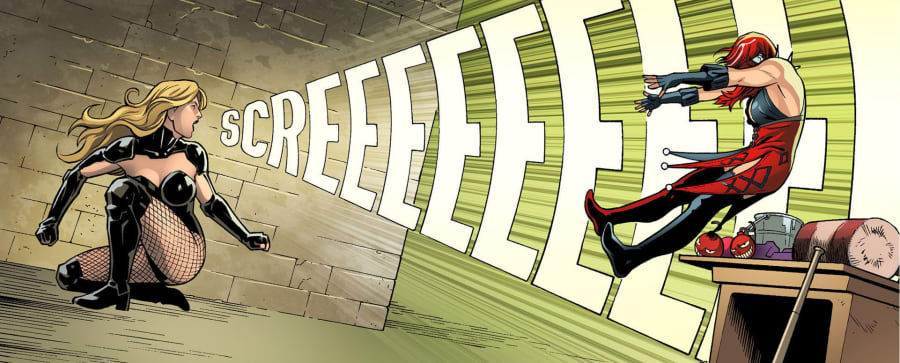 This is what we know about BIRDS OF PREY so far. Keep in mind that since the film is more than a year away, some details could change. Christina Hodson, whose most recent big release is BUMBLEBEE, wrote the script.
According to early reports, BIRDS OF PREY takes place sometime after SUICIDE SQUAD. Batman is nowhere to be found, so crime is on the rise. But Harley has taken more control of her life. She has left the Joker — and this film may show us a version of Harley who is generally a bit different from when we last saw her in SUICIDE SQUAD.
We do know that the story teams Harley with three other characters: Huntress, Black Canary and Gotham City PD detective Renee Montoya. Why? Well, a young girl, Cassandra Cain, ends up with a diamond belonging to Black Mask, one of the most powerful criminals in Gotham's new underworld. The Birds of Prey set out to rescue Cassandra, though there's probably a lot more to the story than that.
We're hoping the script will take inspiration from Harley's relationship with Black Canary in the comics, since a lot of those stories envision their friendship as very playful and surprisingly realistic.
The Birds of Prey Cast
Here's where things get fun. Naturally, Margot Robbie plays Harleen Quinzel, aka Harley Quinn. She was once a psychiatrist, but has left that life behind to pursue, well, whatever she wants. She's unpredictable, to say the least, so assuming any one type of behavior from Harley is a very bad idea.
Ewan McGregor ("Fargo," TRAINSPOTTING, the STAR WARS prequels) plays Black Mask, aka Roman Sionis. The ruthless Black Mask has been a fixture of Batman comics for years — he's a crime boss who, as his name implies, uses masks to intimidate underlings and terrify victims.
Jurnee Smollett-Bell ("Friday Night Lights," "True Blood") plays Black Canary. In the comics, Black Canary is a crime fighter who is often paired with the archer Green Arrow. (He's probably not in this movie, at least in any substantial role. Maybe a cameo?)
Mary Elizabeth Winstead (10 CLOVERFIELD LANE, "Fargo") plays Huntress. As with Black Canary, there have been several different comic book versions of the character. The most recent comic stories cast her as a mafia princess who becomes a vigilante after the murder of her family. She's more violent than Black Canary, but not as berserk as Harley.
Rosie Perez (FEARLESS, PINEAPPLE EXPRESS) plays Gotham City PD detective Renee Montoya. She teams up with Harley, Canary and Huntress. In the comics, she's a central character in "Gotham Central," which tells stories about Gotham's police force. Like Harley, she was actually created for "Batman: The Animated Series," but soon made her way to other media.
New talent Ella Jay Basco plays Cassandra Cain, the young girl who is threatened by Black Mask. In the comics, Cain eventually becomes Batgirl, though we don't know if that's going to be her path on screen, too.
And Chris Messina plays Victor Zsasz, and Talon Reid, Steven Williams, Derek Wilson, Dana Lee, François Chau, Matthew Willig and Ali Wong all reportedly have roles as well.
Any Relation Between This Movie and "Birds of Prey" on TV?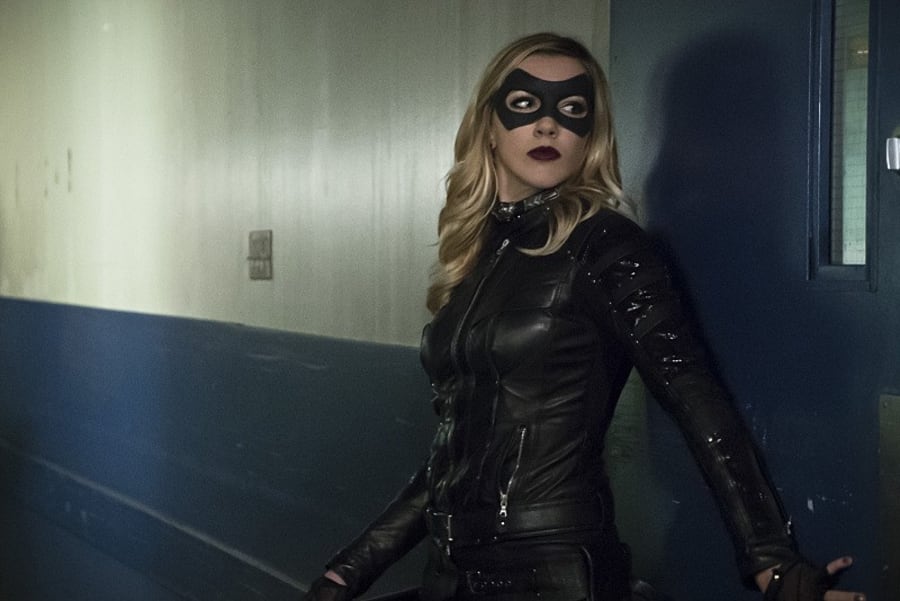 As far as we know, there is no connection between BIRDS OF PREY and any of the TV incarnations of these characters. In 2002, the TV series "Birds of Prey" brought Harley, Huntress, Black Canary and Barbara Gordon (aka Oracle) together for a show that only lasted 13 episodes. It was before its time! Some of these characters have also appeared on The CW's "Arrowverse" shows (above), but those versions and BIRDS OF PREY won't connect.
Check back with the AMC® Scene for more info on BIRDS OF PREY!