Two longtime best friends and high school classmates decide to ditch the books and finally get into a little trouble. They party hop, try to hook up with crushes and engage in some seriously inappropriate underage behavior.
That description could easily apply to SUPERBAD, but it's actually the plot of the wildly funny, new BOOKSMART. And the similar plots aren't the only thing these two movies have in common: They're both hilarious, charming comedies with young actors who are primed to become megastars. And two of the leads in these movies are actually related — literally.
Sibling Stars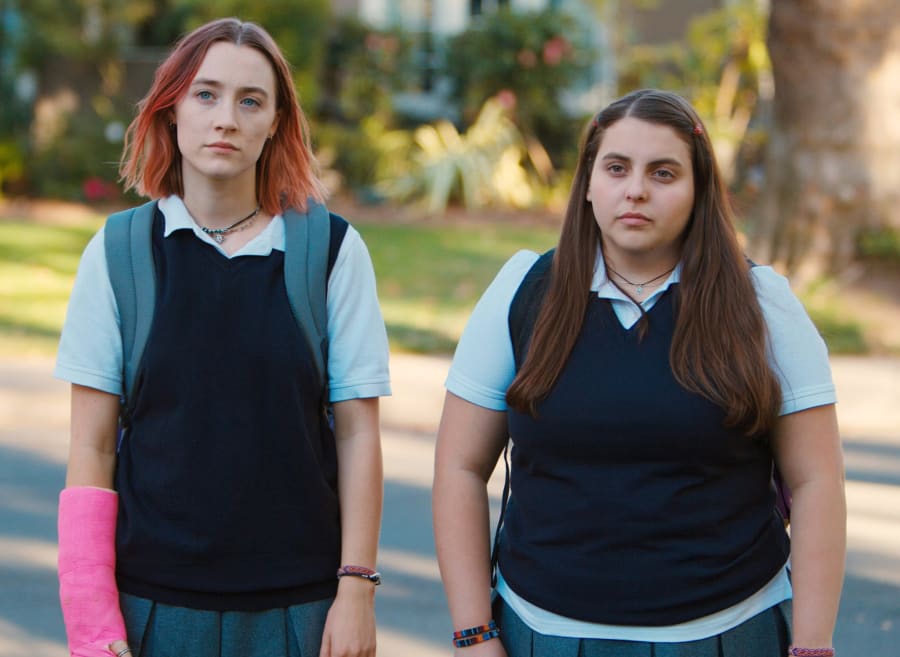 You'd be forgiven for not realizing that SUPERBAD star Jonah Hill is the older brother of BOOKSMART star Beanie Feldstein. The two perform under different last names, after all. After breaking out in a major way with his role opposite Michael Cera in the hit teen coming-of-age comedy written by Seth Rogen and Evan Goldberg, Jonah Hill quickly rose to super-stardom.
Hill's roles in comedies like THIS IS THE END and the 21 JUMP STREET movies are legendary, and in recent years, he's proven himself a phenomenal dramatic actor, appearing opposite some of the most talented stars in Hollywood. He got to play ball with Brad Pitt in MONEYBALL and goof around opposite Leonardo DiCaprio in THE WOLF OF WALL STREET. Hill took everything he learned from working with filmmakers like Martin Scorsese and Judd Apatow and applied it to his directorial debut: last year's coming-of-age drama MID90S.
While Hill was becoming famous in the years following SUPERBAD, Beanie Feldstein was preparing to follow in her big brother's footsteps. After a couple of guest roles on shows like "My Wife and Kids" and "Orange Is the New Black," Feldstein made her movie debut in NEIGHBORS 2: SORORITY RISING, co-starring her brother's longtime friend Seth Rogen. To say Feldstein was a scene-stealer is a total understatement, and thankfully Hollywood took notice. It wasn't long before she was lighting up the screen in Greta Gerwig's delightful coming-of-age comedy LADY BIRD (above), in which she played Saoirse Ronan's best friend. Talent clearly runs in the family.
Complementary Shenanigans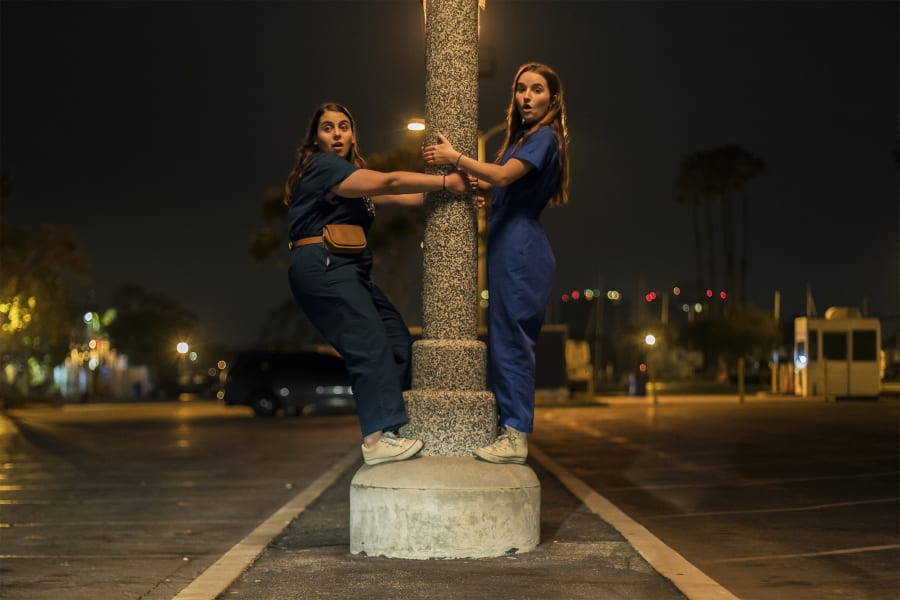 SUPERBAD and BOOKSMART have plenty in common: They're both about high school best friends who are kinda nerdy and who haven't exactly experienced the sort of things some of their peers like to get into — like partying and hooking up. SUPERBAD was more of a boys' movie, though, focusing on how two unpopular teen boys desperately (and hilariously) attempt to hook up with the girls they like by illegally acquiring alcohol and throwing an ill-advised party.
Although it's also hilarious and features two nerdy best friends trying to party it up, BOOKSMART is an entirely different kind of movie — and a different kind of funny. Feldstein's Molly and Kaitlyn Dever's Amy are, well, book smart. They've spent their entire time in high school devoted to getting good grades so they can go to great colleges and make a difference in the world. They're not party animals in the slightest; they've never dated anyone, and they don't break rules. But on the eve of their graduation, Molly and Amy realize that there's more to high school life than getting good grades. In fact, many of the so-called "bad kids" actually have excellent grades, and they still made time to have fun.
So, Molly and Amy set out on a wild and crazy night filled with partying and bad decisions. What better way to truly grow up? Feldstein continues to showcase her incredible talent in this humorous and heartfelt story of friendship, working opposite an awesome cast of young actors including Skyler Gisondo ("Santa Clarita Diet") and Billie Lourd (STAR WARS: THE LAST JEDI). If she continues following in her brother's footsteps, it won't be long before Beanie Feldstein takes over the acting world.
BOOKSMART opens on May 24.