James Gunn has a new superhero movie in theatres this year — kind of. The GUARDIANS OF THE GALAXY director produced BRIGHTBURN, which puts a dark twist on a very familiar idea. Directed by Gunn's longtime friend David Yarovesky, the film stars Elizabeth Banks, David Denman of "The Office" and newcomer Jackson A. Dunn.
BRIGHTBURN tells the story of a family that adopts a little boy who crash-lands on Earth from another planet, only to discover that he has superpowers. But there's a catch: He's not destined to become a superhero, but a super-villain. And there's a very fine line separating the two. 
Twisting a Familiar Concept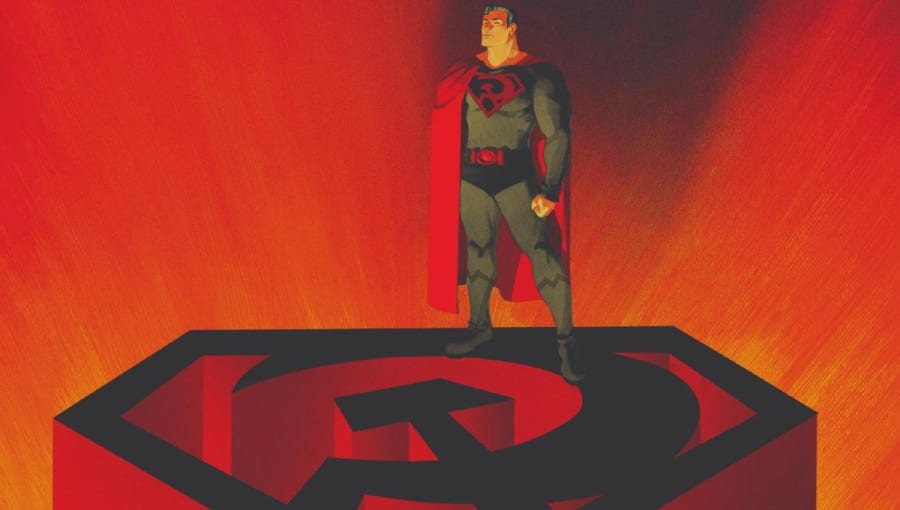 A cute baby boy from another planet lands on Earth, crashing down right in the middle of the American Midwest. He's adopted by a loving couple and raised as their own son. Soon, he begins developing strange abilities, which he can use to help other people. If that plot sounds familiar, that's because it could easily be describing Superman. The comparison is intentional: BRIGHTBURN re-imagines this classic story and presents a really fascinating idea with it — what if that boy turned out to be a super-villain instead?
Not only does BRIGHTBURN examine the concept of nature (the boy's alien history) versus nurture (his loving, kind parents), but it also dances around the very thin line between heroes and villains. Their powers are similar, but some are destined to use them for good, while others can't help but use them for evil.
The idea of twisting the Superman origin story connects this horror movie back to decades of comic book tales that explored how easily heroes could become villains and vice versa. Mark Millar's "Superman: Red Son" (above) did a version of this in 2003. It created an alternate history in which baby Superman crash-landed in the Soviet Union, instead of in Kansas. And Alan Moore's landmark "Watchmen" explored the corrosive nature of power, which pushed many characters from heroism into morally murky actions.
A Rich Tradition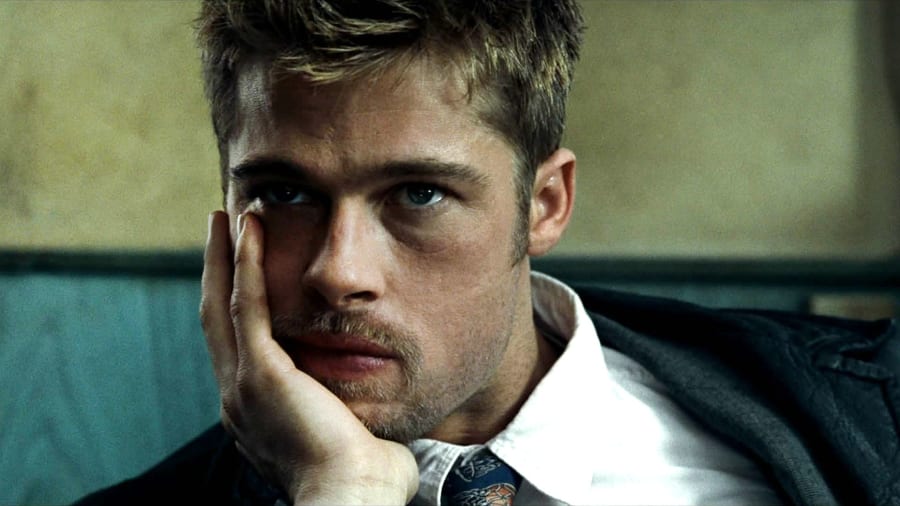 The idea that little separates good guys from bad has a rich history in movies, too. In the '40s, film noir often nudged supposedly upstanding cops and investigators into shadowy actions, lured by money or sex. DOUBLE INDEMNITY, with an insurance investigator getting pulled into a murder scheme, is a classic example.
In the 1990s, it only took one bad decision for Brad Pitt's detective to stoop to the same level as a serial killer in SEVEN. Will Graham, the protagonist in the "Hannibal" TV series (based on the novels by Thomas Harris), has a natural ability to go deep inside the mind of monstrous murderers. It's almost too easy for him to enter those dark mental spaces where the line between good and evil is easy to miss.
On the series "Mindhunter", an FBI agent (based on the real-life figure who actually inspired the character of Will Graham) finds himself increasingly obsessed with the minds of murderers. To get killers to open up about their motives, he often pretends he's like them, and it doesn't take long for the line between the killers and the man who's hunting them to become really blurry.
Super-Interesting Heroes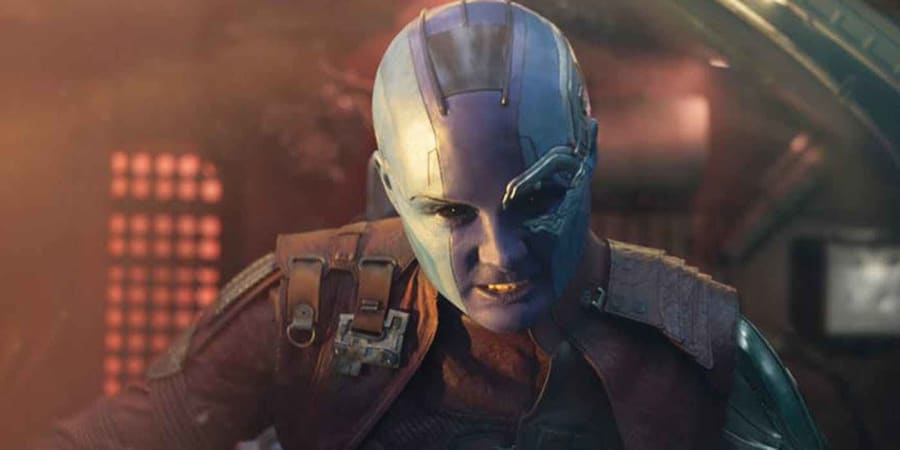 This is the ideal time for BRIGHTBURN to arrive, as AVENGERS: ENDGAME is also in theatres. In recent Marvel movies, the characters Nebula (Karen Gillan) and Gamora (Zoe Saldana) have explored the divide between nature and nurture to see how people raised bad might flip over to a better way of life. ENDGAME pushes their characters even further, and Nebula especially becomes an icon for the divide between good and evil in a single person.
Still, the explicit horror tone of BRIGHTBURN suggests that things might not work out very well for the film's characters. How does one convince a superpowered kid to cross the line back to being a good person? We'll see later this month!
BRIGHTBURN opens on May 24.