We've all seen warning labels on toys, but there's no label that could prepare anyone for the dangers of Chucky. The murderous doll takes "cutting-edge technology" too literally as he slices through victims in CHILD'S PLAY, opening on June 21.
The new film remakes the 1988 original, with a few big twists. Yep, the Buddi line of dolls, of which Chucky is a part, is packed with bells and whistles that were unheard of when the first CHILD'S PLAY hit theatres. It's also got a cast of some of our favorite performers — including a fan-favorite voice actor to bring the killer doll to life.
Here's everything we know about CHILD'S PLAY.
The Child's Play Trailer
Much of what you need to know is right here. The second CHILD'S PLAY trailer shows off much of the cast and hints at Chucky's rampage.
Mark Hamill's New Role
We know Mark Hamill from his role as Luke Skywalker in the original STAR WARS trilogy, which he reprised in THE FORCE AWAKENS and THE LAST JEDI. In the years between his galactic efforts, however, Hamill developed a parallel career voicing the Joker, first in "Batman: The Animated Series," and then in many other animated projects and video games.
Now Hamill puts his villainous vocal cords to work once again, this time as the voice of Chucky. The actor has actually played the pint-sized slasher before, in a 2005 episode of the Adult Swim series "Robot Chicken."
Wi-Fi Is on His Side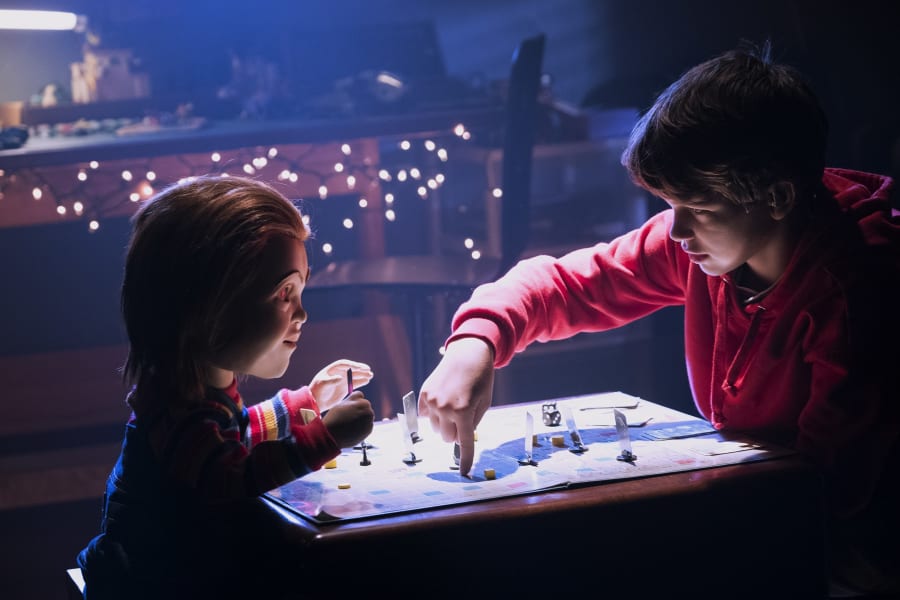 As you can tell from the trailer, one of the biggest new aspects in CHILD'S PLAY is that Chucky is part of a toy line that wirelessly connects to all sorts of other home technology. We call that the "internet of things." Some Wi-Fi devices are actually a security danger in the real world, as many internet-connected home gadgets are easily hacked.
In CHILD'S PLAY, Chucky will be doing the hacking (and slashing) as he runs amok. Maybe it's a big metaphor for cybersecurity, or maybe it will just be a bloody good time! Thankfully, some of the villain's techniques are reliably old-school.
Is Chucky a Serial Killer?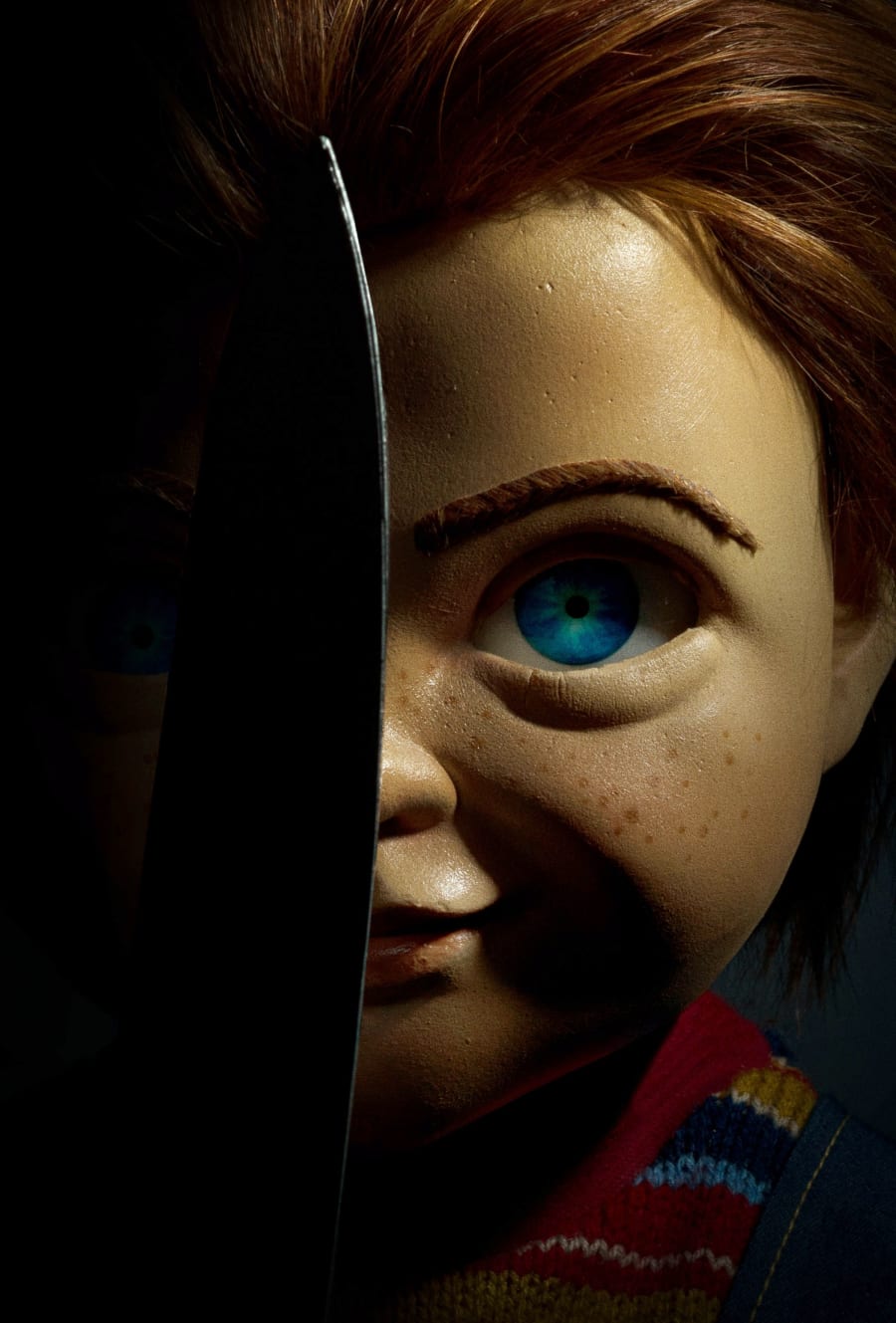 The idea seems to be that the new Chucky becomes a serial killer, yes. But unlike in the original CHILD'S PLAY from 1988, he does not kill because he is possessed by the spirit of fugitive killer Charles Lee Ray, played in the previous films by Brad Dourif. (In addition to playing Charles Lee Ray, Dourif also voiced Chucky in all of the previous movies. He is not involved in the remake.) Maybe the point is that a doll who likes to murder is a pretty heavy concept on its own — there's no need to complicate things.
Who Made Child's Play?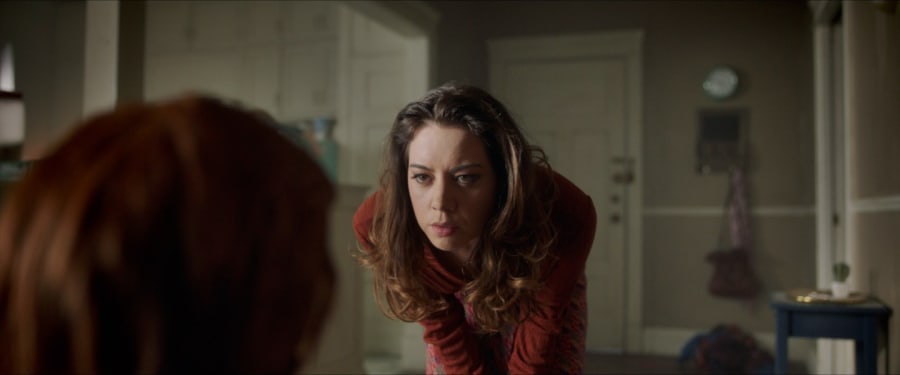 This new remake is directed by Lars Klevberg (POLAROID) and written by Tyler Burton Smith, with David Katzenberg and Seth Grahame-Smith (who wrote the novel "Pride and Prejudice and Zombies" and produced IT) as producers. Notably, Don Mancini, who co-wrote the original CHILD'S PLAY and wrote and/or directed every sequel that followed, is not involved. Luckily, Mancini has his own "Child's Play" series coming to SyFy, so we get both his continued story and this new reboot.
The Child's Play Cast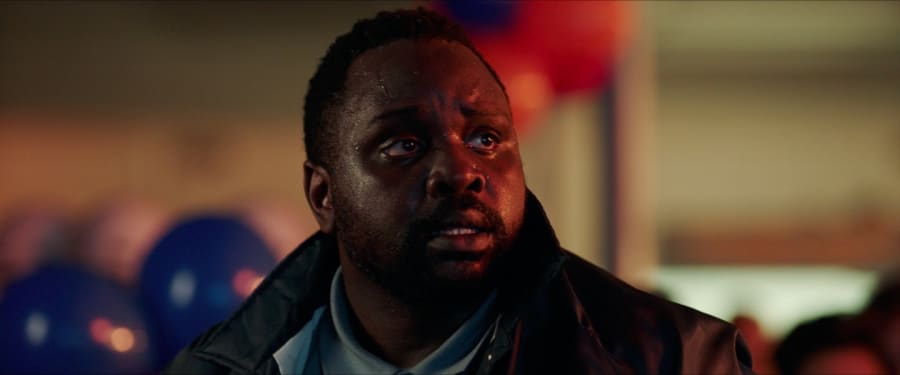 Mark Hamill isn't the only cool name in the new cast. Aubrey Plaza ("Legion," "Parks and Recreation") stars as Karen, who buys Chucky for her withdrawn son. Gabriel Bateman, who you saw in LIGHTS OUT and "American Gothic," plays Andy, who realizes that his new manufactured best friend has a dark side.
And Brian Tyree Henry, who is one of the biggest up-and-coming talents — with roles in "Atlanta," WIDOWS, IF BEALE STREET COULD TALK and SPIDER-MAN: INTO THE SPIDER-VERSE — plays the cop who looks into some of the bad deeds committed by Chucky.
Tim Matheson ("The West Wing" and "Burn Notice") is in the cast, too, alongside Trent Redekop ("A Series of Unfortunate Events"), David Lewis ("The Magicians") and Beatrice Kitsos ("The Exorcist").
CHILD'S PLAY opens on June 21.