Murder is on the menu this Thanksgiving when KNIVES OUT comes to AMC on November 27. Writer/director Rian Johnson spins a web of death and deceit in which all of the members of a large family are suspects in the death of one of their own.
Chris Evans is a major part of the large ensemble cast, and the role couldn't be further from his career-defining gig as Captain America. In this movie, his character is spoiled and snarky. Getting to see Evans turn his on-screen persona inside-out is just one of many reasons our attention is now sharply focused on KNIVES OUT.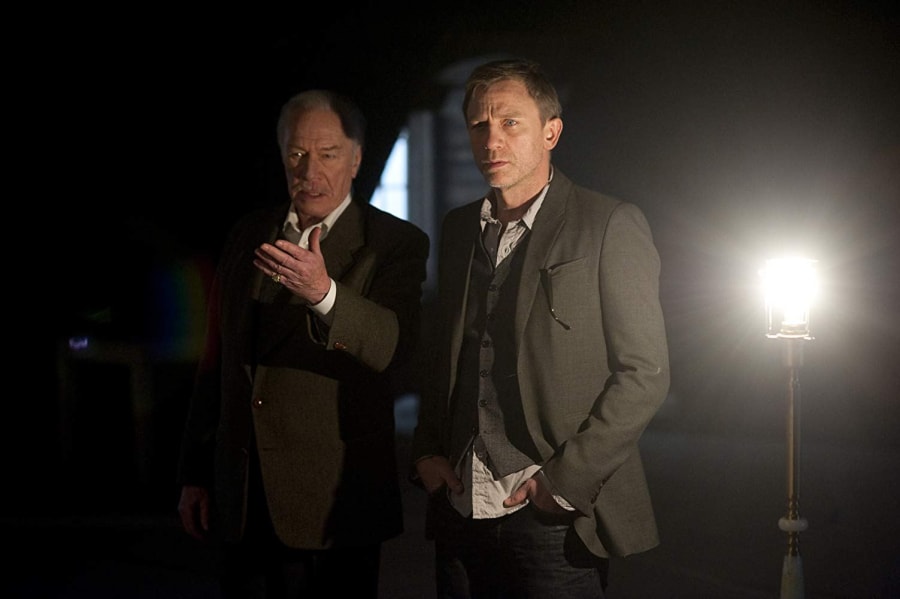 Think of the story like CLUE meets MURDER ON THE ORIENT EXPRESS, with a Hitchcock-esque twist and a cast that is to die for. Check out this lineup: Daniel Craig, Lakeith Stanfield, Michael Shannon, Ana de Armas, Don Johnson, Jamie Lee Curtis, Toni Collette and Christopher Plummer all have parts in the movie, alongside Evans.
Johnson, Curtis and de Armas took the stage at CinemaCon 2019 in Las Vegas to premiere footage and talk about the movie. We don't have a trailer to share just yet, but there's still plenty to talk about.
Writer/director Rian Johnson said that he has been writing the script off and on for the past decade. "KNIVES OUT was my attempt to take everything I love about an Agatha Christie whodunit," he said, and "jam it into an all-star cast, give it a Hitchcock twist and set it in modern-day America."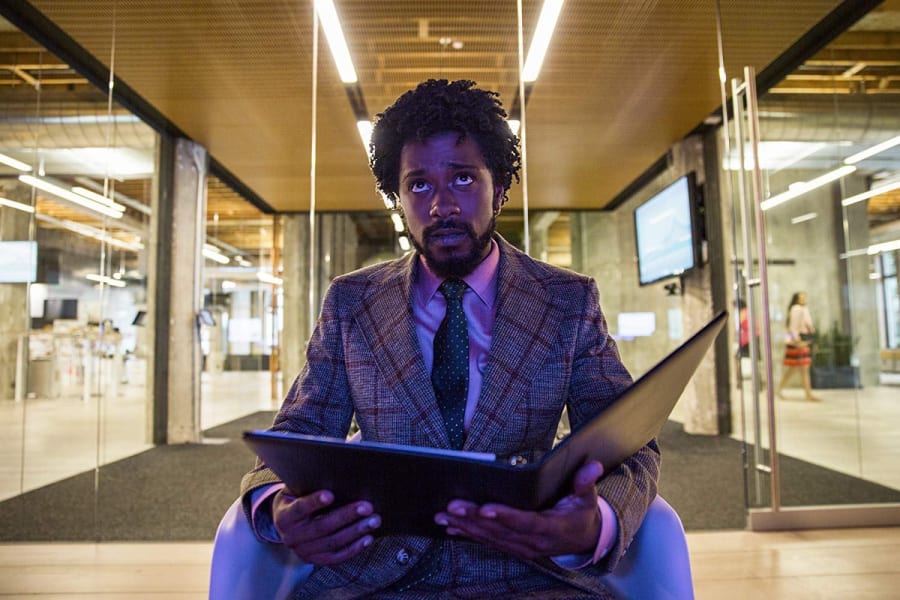 As extended family members gather at a stately manor to celebrate the 85th birthday of their patriarch (Christopher Plummer), the old man turns up dead. Two officers, played by Daniel Craig and Lakeith Stanfield (above), arrive to investigate. They ask that no one in the house leaves until the case is cracked. This doesn't sit well with anyone, and since half of the characters all seem to hate one another to begin with, tensions quickly rise.
Here's a sampling of what KNIVES OUT offers:
The smug and foul-mouthed character played by Chris Evans telling nearly everyone in the movie, individually, to "eat s–t."
Daniel Craig, using a Southern accent, saying, "I suspect foul play," just as the hero detective in a classic murder mystery should.
Jamie Lee Curtis as a steely matriarch who has no patience for your nonsense. (She's also the mother of Chris Evans's character.)
A giant sculpture made mostly of knives which will almost certainly be used in a murder (or three).
Lakeith Stanfield playing the straight man.
Toni Collette getting MEAN.
That's just the beginning. The fast-paced trailer, which is set to "Live and Let Die" by Wings, is quippy and energetic. In addition to the snappy dialogue and layers of infighting between characters, there's a frenzy of images showing syringes, spiders and, yep, knives, suggesting that a whole bunch of characters will be bumped off before the credits roll.
It's worth mentioning, too, that the chance to make the film came up as a break before Rian Johnson gets "back to a franchise in a galaxy far, far away" — so, that trilogy of new STAR WARS movies he is slated to make is still on the way. This was a chance to do something very different in the meantime, and we're thrilled that Johnson is honing his skills on this vicious and blackly comic mystery.
KNIVES OUT opens on November 27, and we'll have a lot more about the film before then!