One of the most promising voices in horror is a director with a surprisingly long history in Hollywood. Most recently, Christopher Landon directed the excellent HAPPY DEATH DAY and the new sequel, HAPPY DEATH DAY 2U, opening on February 13. With those two movies, Landon is making a case for himself as one of the best talents in horror. That success, however, didn't happen overnight. Here's Landon's history.
Welcome to Paradise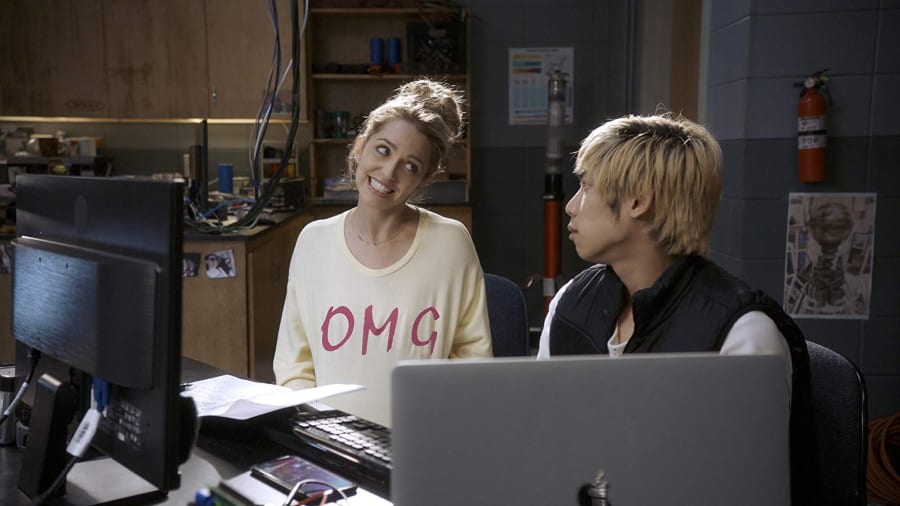 Christopher Landon, a 43-year-old Los Angeles native, is one of nine sons of actor Michael Landon, who starred on television series "Bonanza," "Little House on the Prairie" and "Highway to Heaven" in the '60s, '70s and '80s. Despite the elder Landon's squeaky-clean public image, he loved horror movies. "I would watch these movies with my dad on Friday and Saturday nights after everyone else went to sleep," Christopher told AMNY in 2015. "[I] think that he always had a desire to try and make these movies, but it wasn't something that he was really allowed to do. His brand wasn't that."
Those family ties didn't mean instant success for young Christopher Landon. Appropriately for a guy who would eventually find success in horror, he got his filmmaking start working on the margins. Landon's first credit was the screenplay for ANOTHER DAY IN PARADISE, directed by photographer-turned-director Larry Clark. That film struggled to find an audience, however, and it took almost a decade for Landon to get his next big break.
A Hit Thriller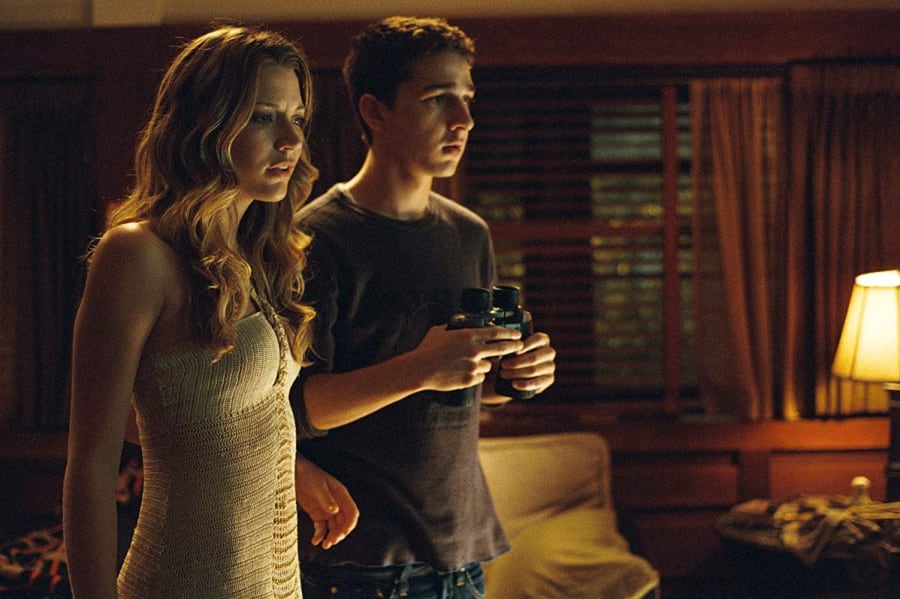 The film that established Christopher Landon as a talent to watch landed in 2007. He wrote the hit DISTURBIA, directed by D.J. Caruso. Shia LaBeouf starred in the REAR WINDOW-inspired thriller as a teen confined to house arrest who begins to think one of his neighbors is a killer. The movie marked LaBeouf's transition into leading roles and was a great calling card for Landon. Three years later, the writer became a director when he made the Los Angeles anthology BURNING PALMS — and then he walked into Blumhouse.
After Blumhouse hit it big with PARANORMAL ACTIVITY in 2007, Landon signed on to write the next three installments in the franchise. That's a trickier task than it might seem at first, too. Those movies all relied on the found footage aesthetic — so they had to feel real, rather than scripted. Landon nailed all three, and his success led to a directorial role on the fifth film of the franchise, PARANORMAL ACTIVITY: THE MARKED ONES.
Genre Bending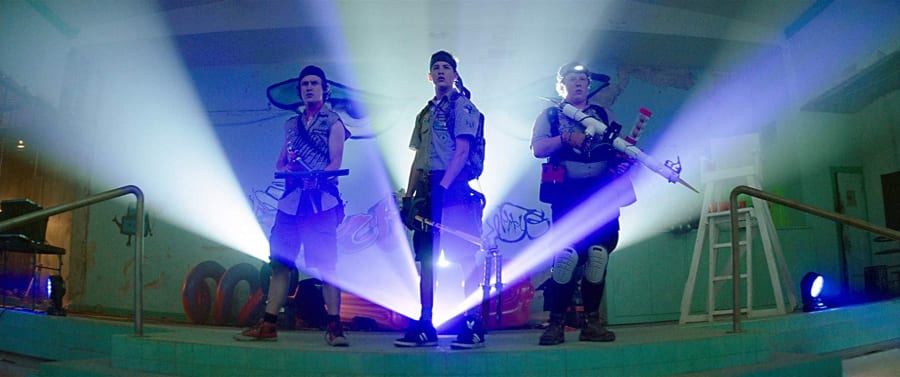 Nothing is ever easy, however. Landon followed his impressive PARANORMAL run with a blend of comedy and horror that never quite found an audience. He wrote and directed Paramount's 2015 release, SCOUTS GUIDE TO THE ZOMBIE APOCALYPSE, a fast-paced horror homage to '80s and '90s teen comedies. Well-cast and made with some great set pieces, the movie veered more toward raunchy gags than anything else and failed to click with audiences.
Undeterred, Landon recalibrated and returned to Blumhouse. His follow-up, HAPPY DEATH DAY, has some of the same approach as its predecessor, with a couple of key changes. The movie, in which a college student relives the day of her death over and over until she uncovers her murderer, has a better balance of horror and comedy. It also has a brilliant lead character in "Tree" Gelbman, played by Jessica Rothe. Tree is funny and determined — and she has a terrific arc of self-realization that makes the film as satisfying a second or third time as it is the first.
Looping the Loop
Now, Landon gets to loop back to the story of a vicious time loop, in HAPPY DEATH DAY 2U. The writer/director has said this sequel will dive into the mechanism of the time loop by touching on several different film genres. The stakes are also higher, as Tree isn't the only person whose life is threatened. In addition, a ton of Easter eggs are waiting in the sequel for eagle-eyed fans to pick up on. Landon told HEAVY:
"I just prefer to tell the story, have a good time and be done with it. But at the same time we did make a big effort this time to hide some Easter eggs because I know that people and fans will be looking for them. So if they look closely they will find some cool things that we hid in the second movie … it is kind of Easter egg heaven."
Blumhouse has expressed interest in further expansions of the HAPPY DEATH DAY lore. Whether or not he dives back into the time stream for another ride on the deadly loop, Christopher Landon is here to stay.
HAPPY DEATH DAY 2U comes to AMC® theatres on February 13.