The Deadpool sequel may not be due for release until June 1, 2018, but that doesn't mean Fox's marketing machine isn't getting to work. The first film was known for its witty, irreverent (and frankly utterly bonkers) marketing, and it proved a tremendous success. The first poster for Deadpool 2 clearly shows that Fox is hoping lightning will strike twice.
It's A Deadpool Thanksgiving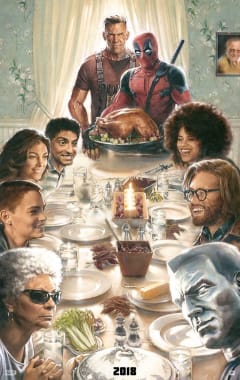 First thing's first — have you spotted that wonderful Stan Lee cameo? Take a close look at the portrait in the background, just the latest smart homage since the first teaser featured the Merc With A Mouth telling Stan the Man to zip it. That teaser was released back in March, though, and this poster marks the real beginning of the sequel's marketing campaign.
All of the Deadpool family are assembled at the table, in what's clearly a hilarious parody of Norman Rockwell's famous painting. Deadpool takes center-stage as he serves the turkey, but you'll notice who's standing at the head of the table, glowering in irritation. Yes, that's Josh Brolin's Cable, set to make his big-screen debut in Deadpool 2. Both characters are expected to play a major part in the inevitable X-Force movie, which recently gained Drew Goddard as writer/director.
Fans are particularly excited to see Zazie Beetz's Domino, a promising new character who could play an entertaining role. She's a probability-manipulating mercenary who, over in the comics, has served as love interest to both Cable and Deadpool. She'll no doubt serve as a perfect vehicle for the franchise's raunchy humor.
Not to be outdone, Ryan Reynolds himself has now joined the promotional campaign, following the same theme.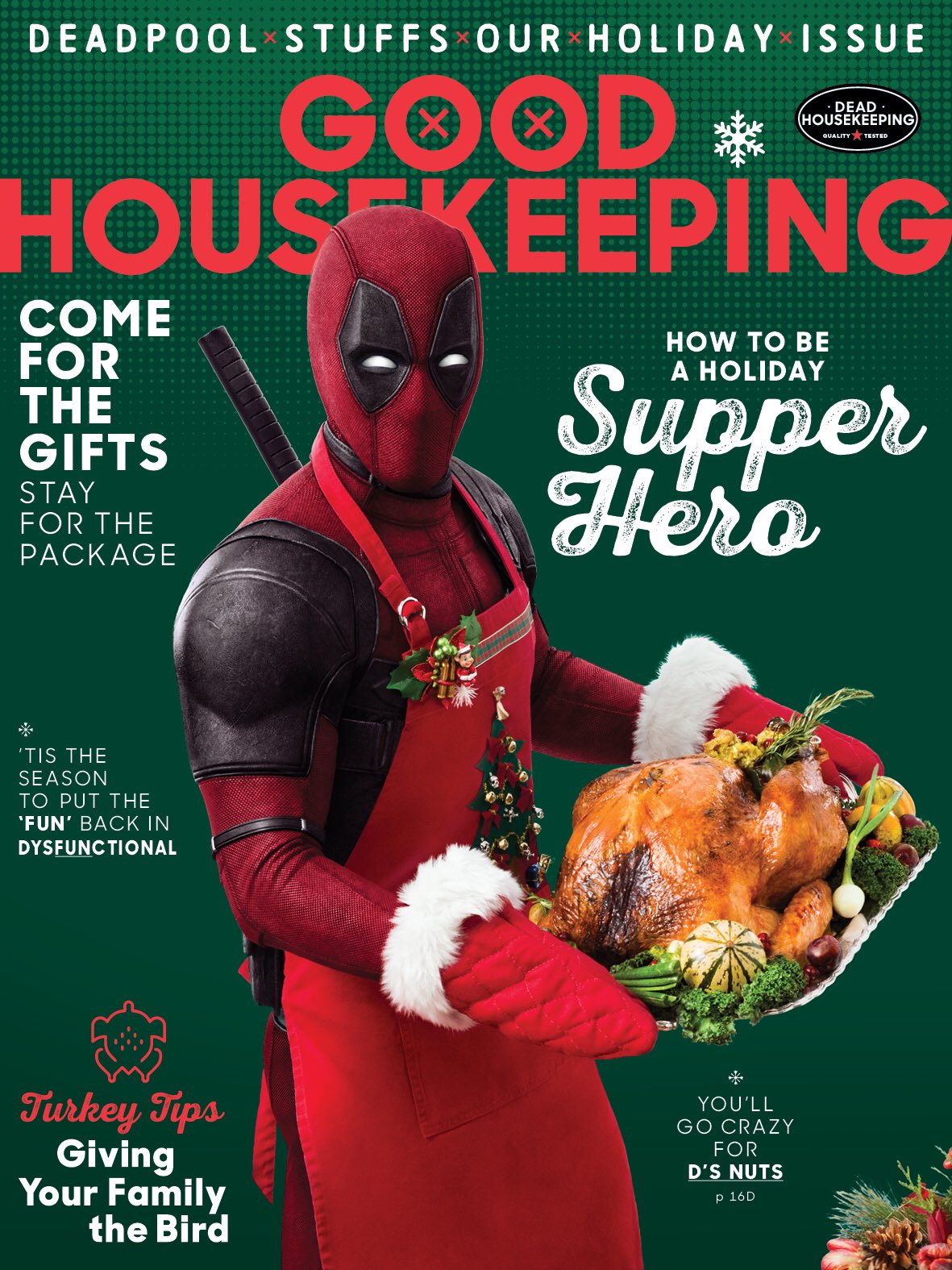 Of course, this poster is just the beginning of Fox's marketing campaign. The great thing is, it shows just the kind of self-awareness and humor we want to see from the Merc With A Mouth. The first film's crazy marketing campaign was a tremendous success, piquing fan interest to the point the movie grossed $783 million worldwide. The sequel's sure to be even more successful.