Anthony Anderson hosted the 49th Annual NAACP Image Awards for the fifth time this year, and clearly had fun doing it. His opening monologue was chock full of fun and jokes, including the idea of Oprah for President, "Oprah isn't running for President. Why would she want to move to a smaller house?"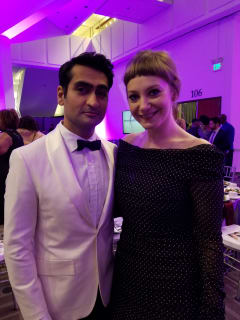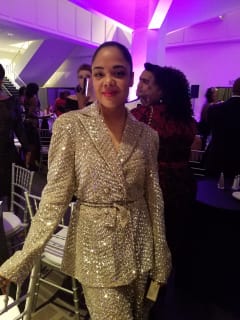 During two nights of both televised and non-televised awards, a total of 57 awards were given for excellence in film, music, literature, and television, and it was wonderful to see so much talent gathered in one space. We even bumped into writing team Kumail Nanjiani and Emily V. Gordon (The Big Sick), and Tessa Thompson (Thor: Ragnarok). This year, which marks the 50th anniversary of Martin Luther King's death, the ceremonies were moved from February to MLK Day, and the tone of the evenings were decidedly festive, and still full of activist sentiments of equality and inclusivity.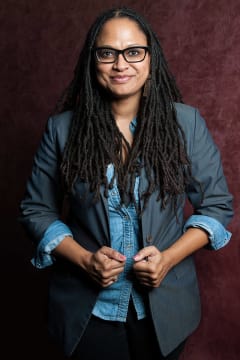 Some of the winners included Ava DuVernay as Entertainer of the Year, and she took the opportunity to recognize a plethora of other talented artists with great films and television shows in the last year, bringing the crowd to its feet. The director of the upcoming film A Wrinkle in Time also took the opportunity to give a shout out to fans, "You, the audience, we love you. We think about you all the time."
Girls Trip also enjoyed accolades, bringing home the award for Outstanding Motion Picture, with Tiffany Haddish winning Outstanding Supporting Actress. Octavia Spencer was honored with the award for Outstanding Actress for her turn in Gifted. On the men's side, Idris Elba was honored with the award for Outstanding Supporting actor for his work in Thor: Ragnarok, and David Kaluuya won for Outstanding Actor for Get Out. Appearing humbled with the honor, Kaluuya remarked, "Madness…This isn't normal for me." He also thanked writer/director Jordan Peele for giving him the opportunity, and Peele won awards for Outstanding Writing and Outstanding Directing, for a film that clearly resonated with audiences in 2017.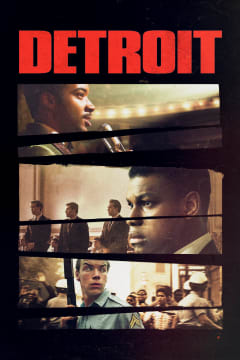 On the indie film side, Detroit took home the trophy for Outstanding Independent Motion Picture, while Step won for Outstanding Documentary Film. All in all, it was a festive night in Pasadena, with great talent getting recognition that is so richly deserved. We can't wait to see the new projects of 2018!