On May 10, audiences will learn about the struggles and formative years of "The Hobbit" and "The Lord of the Rings" author J.R.R. Tolkien when TOLKIEN comes to AMC. Nicholas Hoult (the X-MEN series, MAD MAX: FURY ROAD) stars as the impoverished orphan who survived World War I's Battle of the Somme to become one of the most renowned fantasy writers of all time. Lily Collins (MIRROR MIRROR) co-stars as his great love, Edith Bratt.
AMC spoke exclusively with director Dome Karukoski, a Finnish filmmaker making his English-language feature debut with TOLKIEN.
What did you learn about Tolkien that you didn't know before making this film?
My vision of him was this quite boring image: debating about elves with C.S. Lewis while smoking a pipe. What surprised me is that he had this very vigorous life as a young man, very explosive in a cinematic way. Suddenly, you feel like wow, this is actually a very cinematic and dramatic tale — that era of his life, his youth, and the energy and excitement that life unfolds. That was a big surprise to me.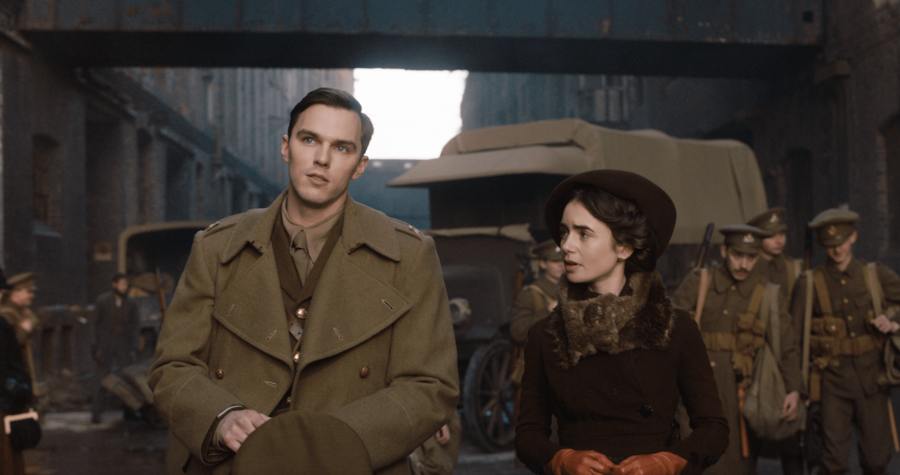 What made you decide Nicholas Hoult was the right person to play Tolkien?
He was the first actor I met, and we discussed everything else because I didn't have a script to show him. I didn't want to show that script, the draft that we had. We talked about life and our experiences, how they grew into who we are. He's a very intelligent, very witty, very fast guy. And also a bit goofy and playful, very warm, a loving family man. Those are all traits that Tolkien had himself, so I felt OK, that's our Tolkien. After that, it became kind of a scheduling issue — he was about to shoot DARK PHOENIX, and those movies might go two months over. But I just felt after the meeting, it has to be Nicholas. He's at an age where he's blossoming as an actor.
What are you hoping audiences will feel when they leave this movie?
Excitement and inspiration. It's a beautiful story of friendship and love — and also creation, how the mind of a genius evolves. I'm surprised how a lot of young people have loved the film, because normally period films tend to be for the older audience. We've gotten a great response from the older audience, but a lot of young people, when we've shown it in previews, have felt the inspiration those boys had. I hope when people walk out, they feel like they can meet with their friends and debate about things and experience the love of life these boys had. That's something I think has a strong healing power in life. For two hours, you can escape into this magical world they had and come out maybe a little bit healed.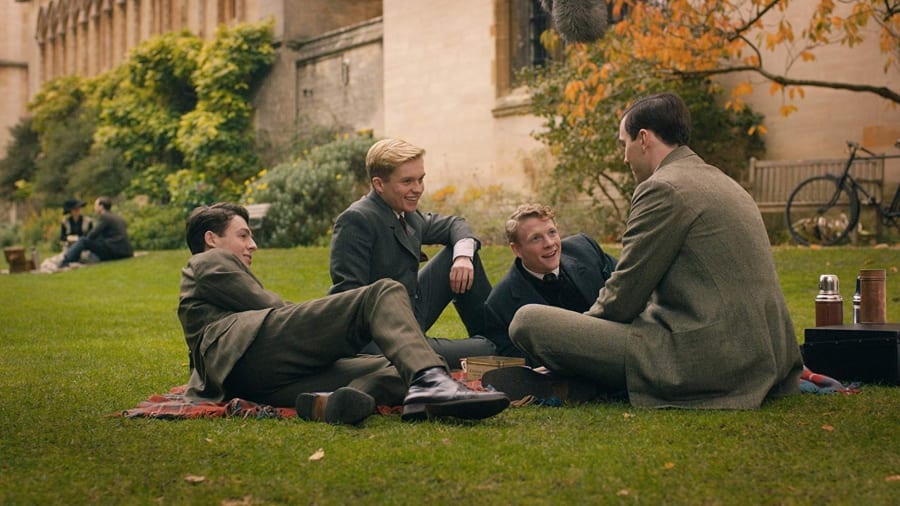 You've had a lot of success in Finland. How different was the experience of doing this Hollywood-financed English-language film?
Not that different, because Fox Searchlight is a very special studio, very supportive of its directors. They seek auteurs and strong directorial voices. They don't expect you to be just shaped like any other. They want their directors to have a very strong voice. So, actually, the experience was very similar. Coming from an auteur background myself, I didn't feel much difference — just a lot more people at every stage of the filmmaking process. There's just so many more people everywhere — and more people to convince at the same time, to tell about your vision. But they were very warm and open and inviting from the get-go … You feel trust, and yet you are getting resources that in Finland I could just dream of. I could never have made this film in Finland, not with all the fantasy elements. It would have been impossible.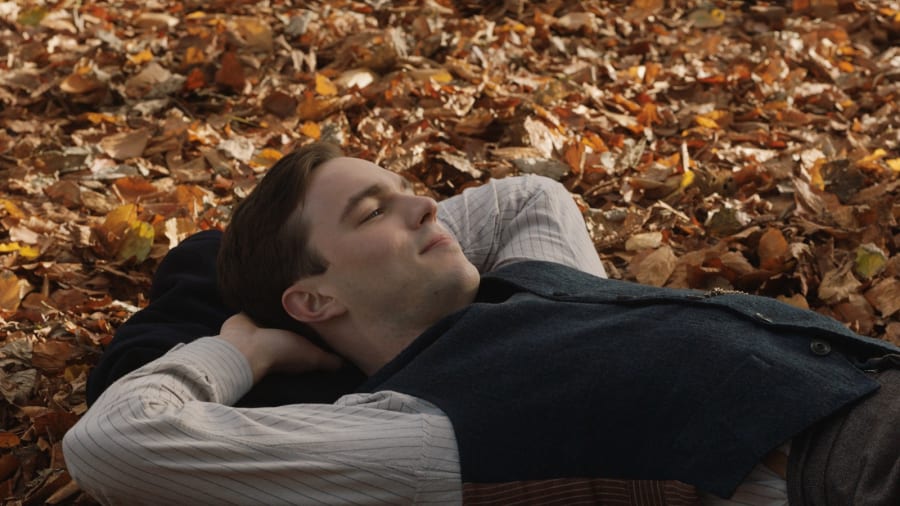 How important is it to you that this film be seen on a big screen?
Well, I was film schooled in an era where we didn't have streaming services. So everything we did in film school was planned for the big screen. From the first shot, you think about depths and the layers in the compositions and the colors — you think about the big screen. That's very instrumental for me when I think about shots. This is a film definitely made for the big screen — especially the fantasy worlds that we dwelled in. Also, the sound: The trees are always speaking. I think the sounds of the trees and the lyrical element are best to experience on the great big screen.
TOLKIEN opens on May 10.