With diverse titles arriving in AMC theatres this Friday, your three-day weekend schedule is officially full. Even if the weather is frightful, a movie at AMC is always delightful. Read more about the new releases coming to your favorite AMC, plus other titles you can't miss in our theatres.
THE COMMUTER
Lives are on the line in this action-packed thriller starring Liam Neeson.
Insurance salesman Michael has taken (not a reference to Neeson's 2008 film) the same train home for 10 years, but his daily commute quickly becomes anything but routine after he's approached by a mysterious stranger with an irresistible, albeit perilous, offer.
THE COMMUTER reunites Neeson with director Jaume Collet-Serra for the fourth time, following UNKNOWN, NON-STOP and RUN ALL NIGHT. Though he plays an everyman, the star is as intense as ever, and the confined setting further builds the tension between him and the other passengers, which includes Vera Farmiga, Patrick Wilson and Jonathan Banks.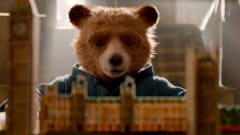 PADDINGTON 2
The beloved bear is back at AMC. Embark on a new adventure with your family in PADDINGTON 2, from producer David Heyman (HARRY POTTER, GRAVITY, FANTASTIC BEASTS AND WHERE TO FIND THEM).
Paddington, happily settled with the Brown family and a popular member of the local community, picks up a series of odd jobs to buy the perfect present for his Aunt Lucy's 100th birthday — only for the gift to be stolen. Now, it's up to him and the Browns to unmask the thief.
PADDINGTON 2 is 100 percent "certified fresh" on Rotten Tomatoes, with critics calling the film "a sweet-natured sequel whose adorable visuals are matched by a story perfectly balanced between heartwarming family fare and purely enjoyable all-ages adventure." Aww.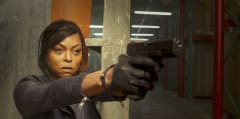 PROUD MARY
Taraji P. Henson is Mary, a professional hit woman who wields an extravagant arsenal and a killer wardrobe.
Mary has a successful career working for an organized crime family in Boston — until her life is completely turned around when she meets a young boy whose path she crosses during a job gone bad.
With the HIDDEN FIGURES star leading the new action flick, we're positive PROUD MARY will be both stimulating and sharp.
Can't-Miss Movies in Premium Large Formats
Fill your long weekend with these films and more. Browse titles and showtimes, and get tickets for you and your family today.