When Guardians of the Galaxy was first announced, many thought that the film would be Marvel Studios' first major flop. It had no characters that were recognizable to a general audience (and even to some comic book fans) and no big Hollywood stars. Lo and behold, it became one of the studios' biggest films — both critically and financially.
It helped solidify that Marvel Studios was nothing to be messed with. No doubt that the success was due to James Gunn, the writer and director of the film, and his unique vision. He has helped shape the cosmic side of the Marvel Cinematic Universe, which has continued into the sequel, Guardians of the Galaxy Vol. 2, as well as consulting on Avengers: Infinity War.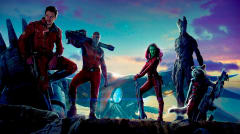 Speaking with The Toronto Sun, Gunn basically revealed that he will be something of the architect of the Mcu post Avengers 4. This makes all the sense in the world, as Gunn has been one of the biggest champions of the studio. He serves in the capacity that Joss Whedon did for Marvel Studios' Phase 1 and 2 and what The Russo Brothers did in Phase 3. This means that upcoming films will more or less have to go through Gunn to see if they fit that vision that is being crafted.
Space And Beyond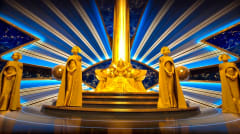 It makes sense that Gunn would be a smart choice to keep the product from going stale and to expand the universe — both literally and figuratively. In just one movie, Gunn introduced Marvel Comics concepts such as the Celestials, Nova Corps, Kree, etc. The sequel will introduce Ego the Living Planet and even more. There have already been confirmations that Adam Warlock — who has been hinted at since Thor: The Dark World — will be introduced post Avengers 4. Warlock is a very important figure in the Marvel cosmic stories and could be a hint towards the franchise's future. There are many more cosmic entities in the universe yet to be introduced and given proper attention.
No doubt that these things will connect to the Earth heroes as well. Heroes such as Doctor Strange and Captain Marvel handle cosmic threats on a routine basis. Look to current comics, where a hero such as Black Panther is also handing cosmic threats. These three heroes are all but stated to be the lynch pins of the MCU going forward (at least on the Earth front). If The Avengers will be dealing with cosmic threats, you would definitely have to check in with Gunn at first to make sure things are copacetic.
Singular Vision
Ultimately, everyone has to answer to Marvel Studios President Kevin Feige. However, there needs to be someone more on the creative end for filmmakers to check in with. Gunn would serve as that figure. With these big franchises, it is really easy for things to become unwieldy. Keeping that one, consistent voice for a time helps keep things in check. After all the good will that the studio has built up, it would be a travesty to see it crumble.
James Gunn has seemingly found the right balance to not burn out after working on these big franchise movies. It is no secret that Joss Whedon suffered from this and was very vocal about it as well. One could say that his work suffered because of it. Ever since joining the stable, Gunn has been one of the biggest champions for Marvel Studios and does not look to be tapping out anytime soon. In fact, he seems more jazzed than anything. That is a great figure to have going forward and being something of the creative godfather.
The future of the Marvel Cinematic Universe is still a big question mark. Though, with James Gunn on the end, you know that it will not be boring or predictable. Isn't that the most you can ask for when it comes to filmmaking?