In 2016, SUICIDE SQUAD introduced Harley Quinn to the mainstream. The iconic Batman character, already beloved among comic book fans, hit the big time thanks to Margot Robbie's charismatic portrayal of the Joker's occasional partner-in-crime.
Suddenly, Harley Quinn was an A-list superhero superstar. It didn't take long for Robbie to plot a spinoff — featuring a squad of female Batman villains — to complement the SUICIDE SQUAD sequel. Below, we take a look at Harley Quinn's history, from her beginnings on an animated TV show to her pop-culture takeover.
The Queen of Batman's Animated Series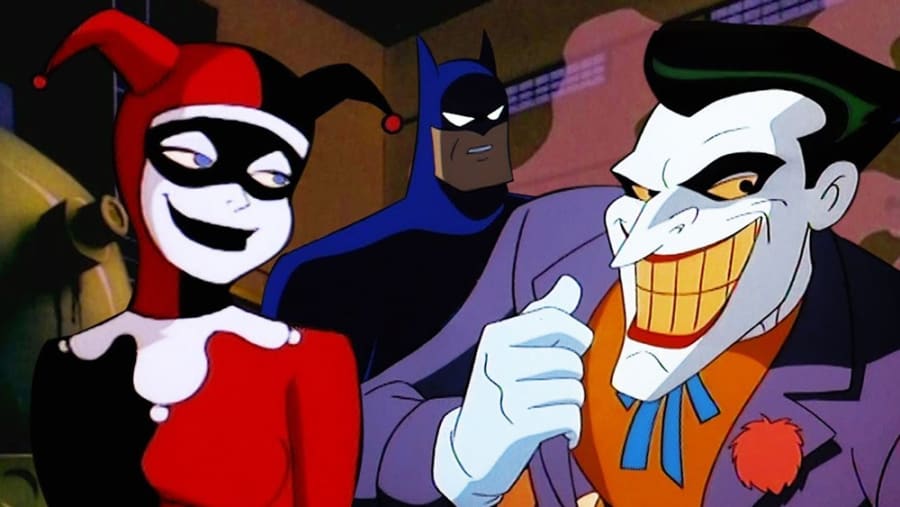 If you assumed that Harley Quinn made her debut in the pages of DC Comics, you'd be wrong, though the mistake is understandable. The spunky, adorably deranged villain actually made her first appearance on "Batman: The Animated Series," the cartoon that aired from 1992 to 1995.
Throughout the series, Harley Quinn often appeared wearing a black, red and white jester costume with a mask, which became her classic look. Created by Paul Dini and Bruce Timm, Harley Quinn made her debut in the episode "Joker's Favor," giving the Joker (voiced by Mark Hamill) a love interest and sidekick. Their relationship was a bumpy one — the Joker was often cruel to Harley Quinn and would take advantage of her loyalty. She would occasionally wise up and leave him in the dust, joining up with other villains like Poison Ivy and Catwoman to commit crimes. Harley Quinn was originally meant to appear in just one episode, but she was an instant hit with fans. An iconic Batman character had been born.
Smashing the Big Screen
Most popular characters eventually make the jump from comic pages to movie and TV screens, but Harley Quinn went in reverse. Her first printed origin story was published in 1994, in the graphic novel "The Batman Adventures: Mad Love."
Harley's beginnings go something like this: Her real name is Dr. Harleen Quinzel, and she was a talented professional psychiatrist working at Arkham Asylum, where all of Batman's notorious villains ultimately end up. Dr. Quinzel was assigned to treat the Joker. She fell in love with the Clown Prince of Crime instead, eventually creating her own clown-like persona named Harley Quinn. From there, Harley became the Joker's occasional love interest and accomplice.
As in the cartoon series, Harley sometimes gets fed up with Joker's verbal abuse and the way he uses her, so she strikes out on her own. The origin story was later adapted into an episode of "The New Batman Adventures" animated series and inspired Harley Quinn's origin story in SUICIDE SQUAD. In the years that followed, Harley Quinn appeared in numerous comic books, video games, and animated shows and movies.
Suicide Squad Stardom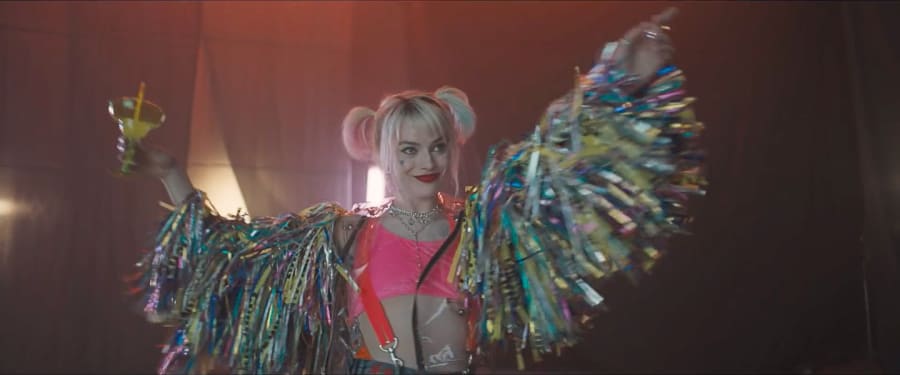 In 2016, Margot Robbie's portrayal of Harley introduced the character to a much wider audience than ever before. As with the animated version, Robbie's iteration of the character became an instant hit — even if some fans took issue with the way she was depicted. Thankfully, Robbie herself is a fan of the character, and she also thought Harley Quinn deserved more.
Following the success of SUICIDE SQUAD, Robbie worked to produce and star in a spinoff called BIRDS OF PREY, based on a comic book series of the same name featuring an all-female lineup of Batman villains — they're more like anti-heroes, really. Directed by Cathy Yan, the film also stars Mary Elizabeth Winstead as Huntress, Jurnee Smollett-Bell as Black Canary, Ella Jay Basco as Cassandra Cain and Rosie Perez as Detective Renee Montoya, with Chris Messina and Ewan McGregor playing the movie's villains. In addition to BIRDS OF PREY, which arrives in February 2020, Robbie will reprise the role of Harley Quinn in THE SUICIDE SQUAD, the upcoming sequel from GUARDIANS OF THE GALAXY director James Gunn.
BIRDS OF PREY opens on February 7, 2020.