When you think of horror movies, you probably think of ghosts and monsters and jump-scares — maybe some horrific murders and supernatural thrills. But as the new movie MA proves, horror goes far beyond what goes bump in the night.
Oscar®-winning actress Octavia Spencer stars in the new psychological horror film from the studio that brought you PARANORMAL ACTIVITY and last year's HALLOWEEN. Unlike those movies, however, MA has something wildly different up its sleeve. Read on for everything you need to know about MA, which takes familiar concepts of trust and betrayal and turns them into something horrifying.
Welcome to Ma's House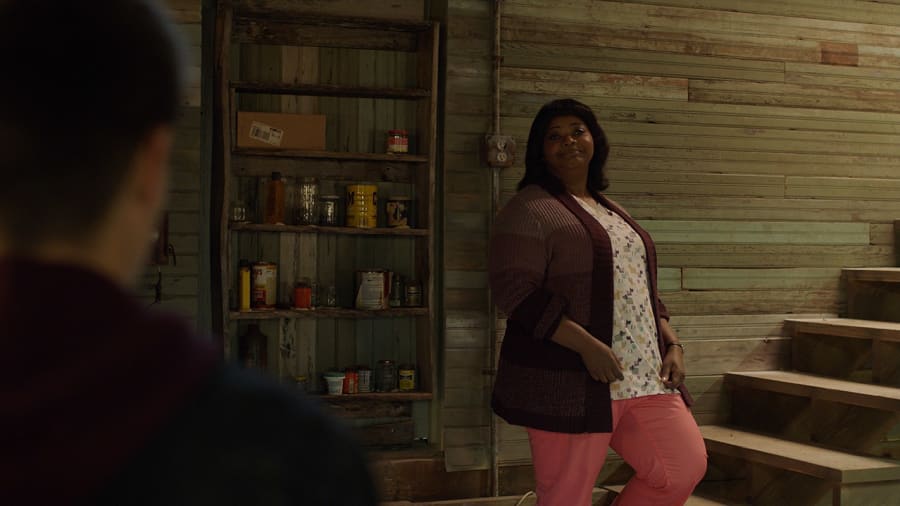 In MA, Diana Silvers plays Maggie, a new teenager in town who quickly makes friends with some other local high school kids. One day, the kids get bored and decide to get in a little trouble — namely by trying to find an adult to buy them some alcohol. That's when they meet Sue Ann. Played by Octavia Spencer, Sue Ann is a local introvert who doesn't really have any friends or hobbies.
At first, Sue Ann refuses to help the kids out, but then she has an idea: She has this big house with a nice basement all to herself, so Sue Ann makes the kids an offer they can't refuse. She'll allow them to come hang out and drink in the basement at her house, but she has a few rules. First, they have to call her Ma. Second, they can never go upstairs into the actual house. And third, one of the kids must always remain sober, so the rest of them can get home safely. Even though it's a little odd, it seems like a great deal, and soon the kids are regular fixtures over at Ma's house. They even hang out with Ma herself, making her feel like part of the group.
A Terrifying Turn
In short, a trusting bond is forged between Ma and the kids. But this is a horror movie, after all, so it doesn't take long before the kids realize that Ma isn't the harmless middle-aged woman she appears to be. Trust is a two-way street, and just as the kids are relying on Ma to provide a safe place to party without parental interference, she's relying on them to follow the rules and offer something she doesn't have: friendship.
But Ma soon reveals a very different and dangerous side of her personality. She begins behaving obsessively, and when her rules are broken, all bets are off. MA takes a terrifying turn when parents get involved, lives are threatened and secrets are revealed. Questions of trust are not new in Ma's life, and the lingering effects of old betrayals are still felt every day.
Ma's Star Power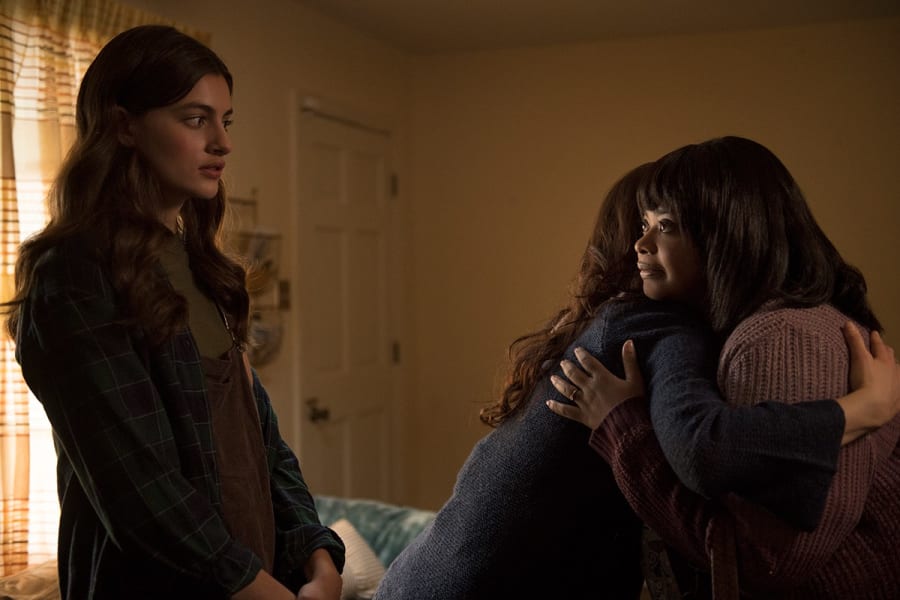 MA is directed by Tate Taylor, the filmmaker who previously worked with Octavia Spencer on the Oscar-nominated film THE HELP. In addition to Spencer, MA features a fantastic cast of young stars, led by Diana Silvers as Maggie. Silvers is a talented newcomer who also stars in the upcoming teen comedy BOOKSMART.
Maggie's friends are played by Gianni Paolo of "Power", Corey Fogelmanis of "Girl Meets World", McKaley Miller of "Hart of Dixie" and Dante Brown of "Lethal Weapon." Joining the young cast is an ensemble of older, more familiar faces, including Juliette Lewis, Luke Evans, Missi Pyle and Allison Janney.
MA will explore a different side of horror on May 31.