Just a month before the release of the extremely anticipated TOY STORY 4, AMC made our way to Pixar Animations Studios in sunny California. This wasn't the first time we visited the big, beautiful Pixar playground, with its lap pool, tennis courts and, of course, famous Luxo Ball that's been hidden in plain sight in every Pixar movie.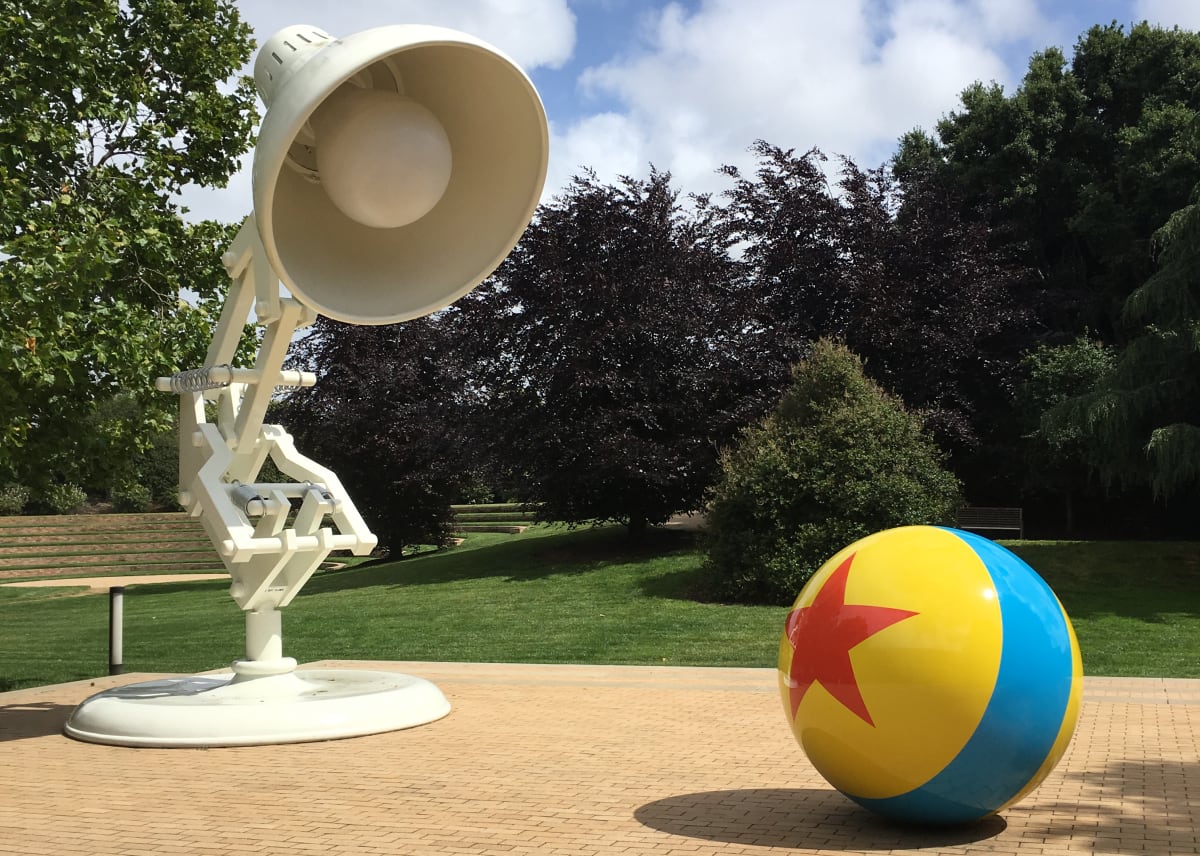 But this tour and presentation day was special, as we got to go behind the scenes of one of the most beloved animated series in movie history. More than a sneak peek at the upcoming TOY STORY 4 — which made us even more excited for the opening — we were able to witness the progression of the franchise and its characters, all the way from the beginning, almost 25 years ago.
Here's what we learned and saw from the TOY STORY 4 filmmakers.
The Evolution of the Toy Story World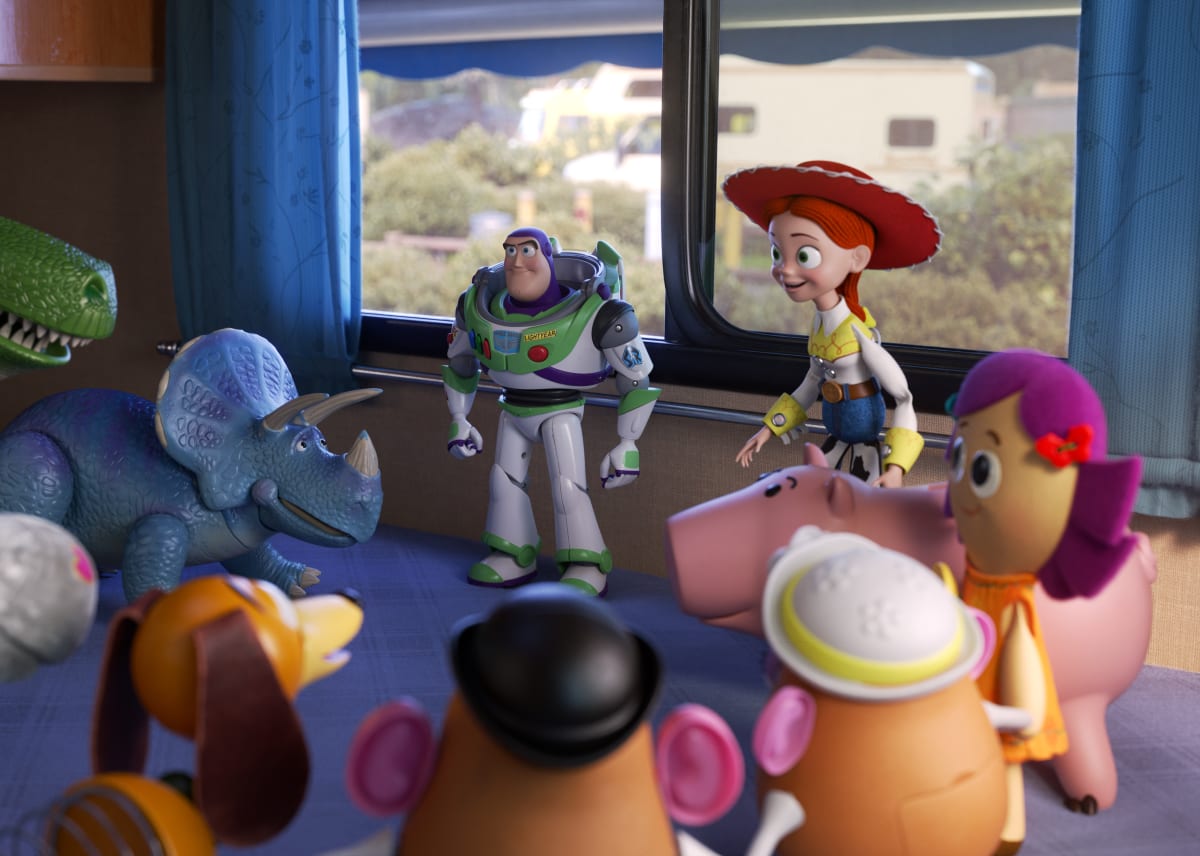 TOY STORY has always been a classic buddy movie, with Sheriff Woody and Buzz Lightyear at the forefront. But the characters we know and love look a lot different today from the originally pitched designs, and their story, now a four-part franchise, is much more expansive than the originally intended short.
Two of the original filmmakers, production designer Bob Pauley and global technology supervisor Bill Reeves, gave us an in-depth look at the evolution of our favorite toys before and since 1995. Not surprisingly, technological advancements over the decades have allowed for richer details and smoother animation, making the characters appear more realistic on screen.
TOY STORY 4 is the franchise's biggest leap yet, with 475 crew members working on the movie (vs. 129 on the original TOY STORY). Learn more in this exclusive interview clip.
Bo Is Back!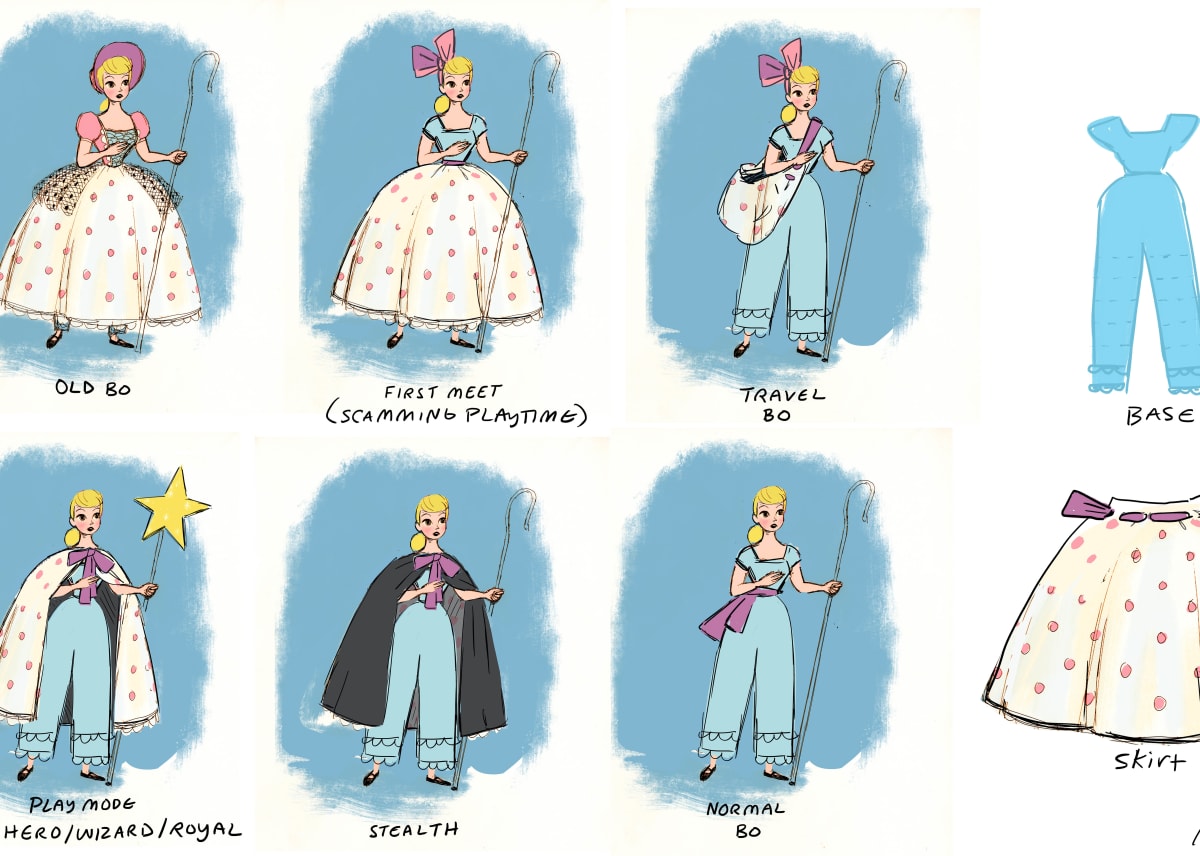 It's been 24 years since we last saw Bo Peep and her sheep with Woody and the gang, and when we catch up with her in TOY STORY 4, she's a much more developed character. She's explored the world outside Molly's bedroom, which has given her a brand-new outlook and attitude on life as a toy.
Bo also has a new look to match her awakened adventurous spirit and a new best friend, Giggle McDimples, who's the size of a Polly Pocket. The creators gave a lot of thought and care to the modern Bo — how she moves (porcelain is more challenging to animate than plastic), how she uses her crook as a tool, how she balances athleticism and femininity.
"My hope is that [little girls] will see [Bo] as a strong, confident, fun-loving, energetic character that doesn't have to fit any mold," directing animator Patty Kihm said. "She doesn't have to stay in her dress, in her child's room." Hear more from Kihm and the team who re-designed Bo to reunite her with her long-lost friends.
It's All in the Details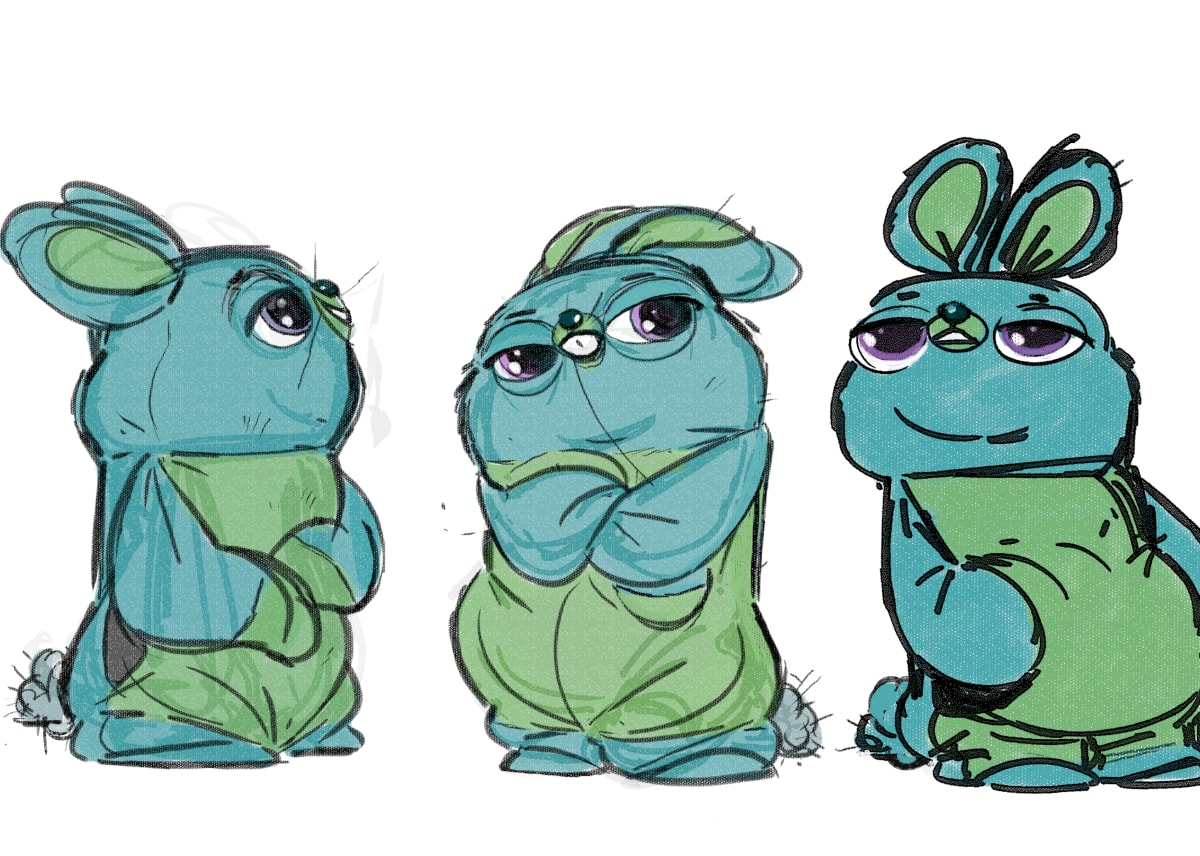 Most toys in the TOY STORY franchise believe their home is a child's bedroom and their purpose is their owner's happiness. But TOY STORY 4 takes our favorite characters new places, which adds more depth and complexity to their stories, as well as to the design and animation process.
As fans along for the adventure, we experience everything from the toys' perspective, which is much closer than our own. Every element has to be just right, as we journey from an eclectic antique store to rough-around-the-edges carnival. Director Josh Cooley, producers Jonas Rivera and Mark Nielsen, and more share how they brought these new settings to life.
Toy Story's Archival Story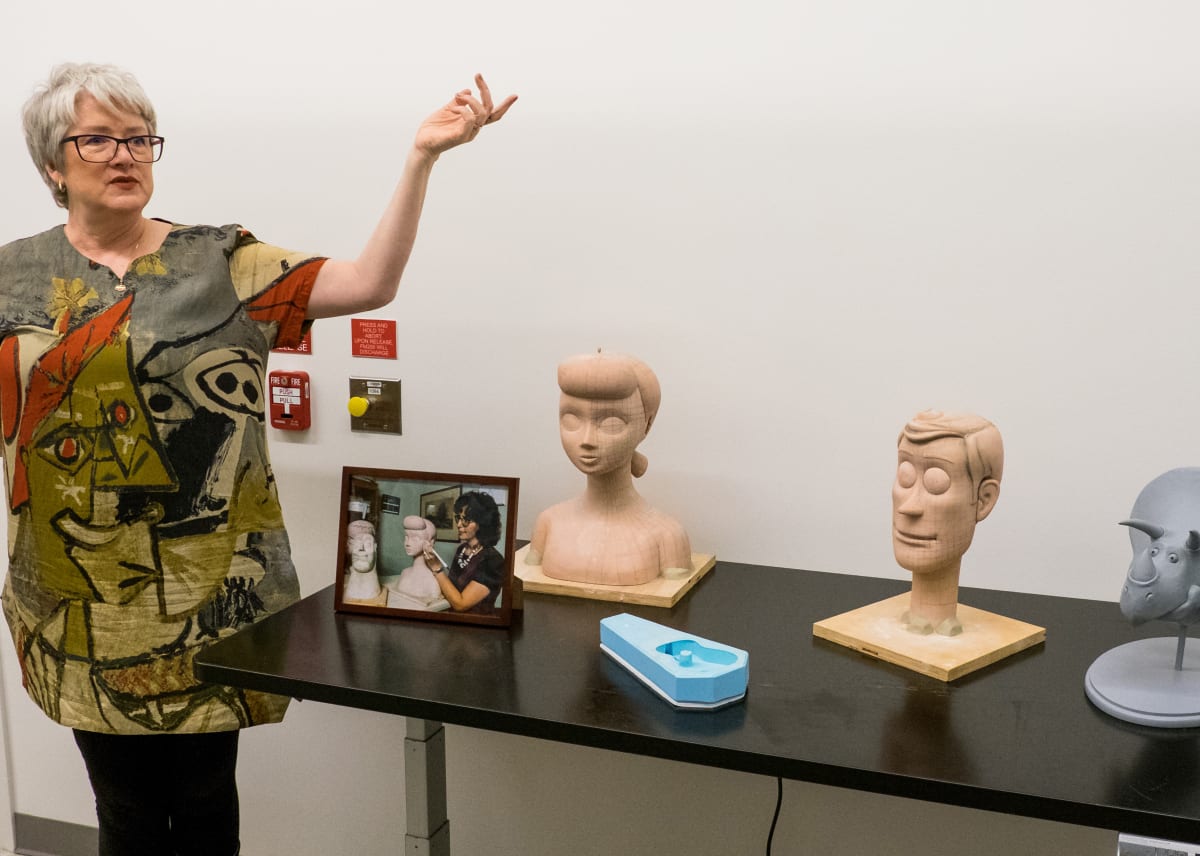 We ended our day with a tour of Pixar's archives, where we saw artifacts from the first three timeless films, like the 3D renderings of Woody and friends above. But our peek behind the scenes also revealed the bigger picture of the new movie: TOY STORY 4 is a transitional time for the beloved toys. They have come a long way since 1995, and their characters continue to grow and change, both aesthetically and personally.
Get your tickets for TOY STORY 4 at AMC today and find out where they go next.