Before you dive in, you should know this article contains spoilers for AVENGERS: ENDGAME. Stop now if you want to avoid them!
It's all coming together! Writer/director James Gunn, who was canned by Disney in July 2018 over controversial old tweets, has been reinstated as the director of GUARDIANS OF THE GALAXY VOL. 3. The Guardians team have all been brought back to life thanks to Hulk, who counteracted Thanos's destructive snap. And Thor has ventured out into space with the Guardians, as seen at the conclusion of ENDGAME.
As the Marvel Cinematic Universe moves toward a post-ENDGAME phase, we're intensely curious about the next GUARDIANS movie. You probably are, too! So, here's everything we know so far about GUARDIANS OF THE GALAXY VOL. 3.
Does Guardians of the Galaxy 3 Have a Release Date?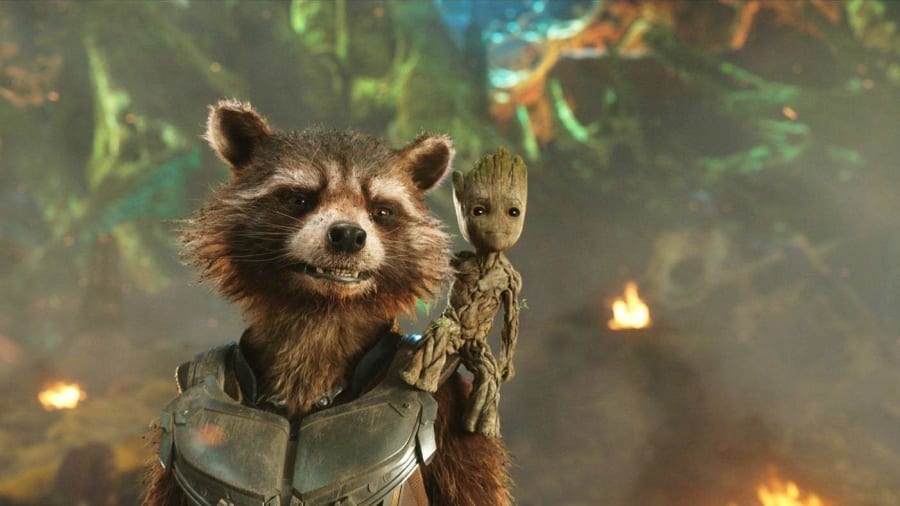 Well … no. Not yet. James Gunn has written a script, and he once said the sequel would come out in 2020. That was before things got weird during the summer of 2018, and the schedule changed.
Can We Talk About James Gunn Being Fired?
We should, yes. It's a big part of this story. Gunn made a lot of bad, tasteless jokes on Twitter well before he was hired by Marvel. In July 2018, a number of people brought new attention to those old statements — for which Gunn had already apologized multiple times — seemingly in response to the filmmaker's outspoken political views.
Disney fired Gunn, who replied with a statement apologizing again for his words. "My words of nearly a decade ago were, at the time, totally failed and unfortunate efforts to be provocative," he said. "I have regretted them for many years since — not just because they were stupid, not at all funny, wildly insensitive and certainly not provocative like I had hoped, but also because they don't reflect the person I am today or have been for some time."
Gunn remained fired, however — until March 2019, when he was brought back into the fold. There are rumors about how and why that decision was made; reportedly, his GUARDIANS cast and Marvel president Kevin Feige all wanted him back. Regardless, Gunn now has the chance to finish the set of movies he began with 2014's GUARDIANS OF THE GALAXY. The only wrinkle is that, in the downtime after being fired, he agreed to make THE SUICIDE SQUAD for Warner Bros. and DC.
When Will Guardians 3 Shoot?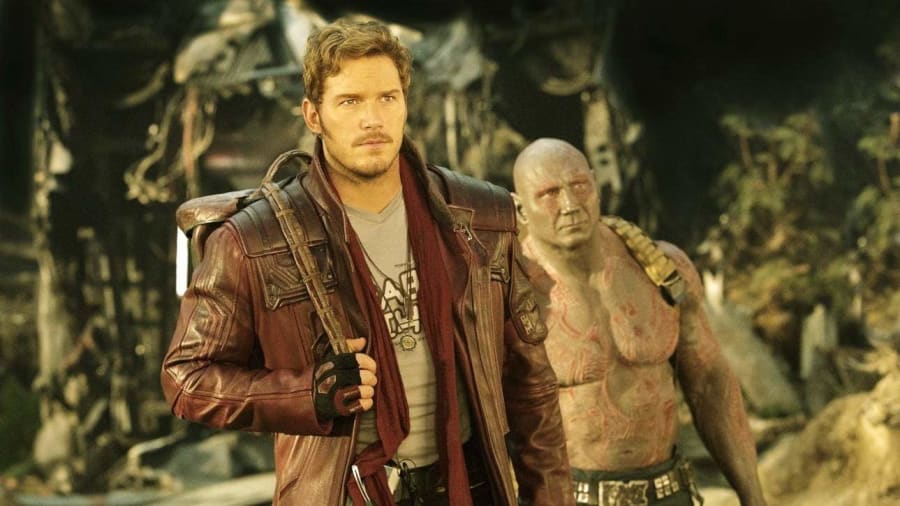 This is a very good question. Marvel Studios has been more tight-lipped than usual about plans for films after SPIDER-MAN: FAR FROM HOME. The studio has eight release dates laid out between now and the end of 2022. GUARDIANS OF THE GALAXY VOL. 3 will almost certainly be one of them. But which one?
James Gunn has to make THE SUICIDE SQUAD before he moves back to Marvel's turf, and that movie hasn't even begun to shoot yet. So, it could be a couple of years before GUARDIANS 3 even begins filming. With THE SUICIDE SQUAD scheduled for August 6, 2021, we probably won't see the next GUARDIANS film until 2022.
Which Guardians Are Alive?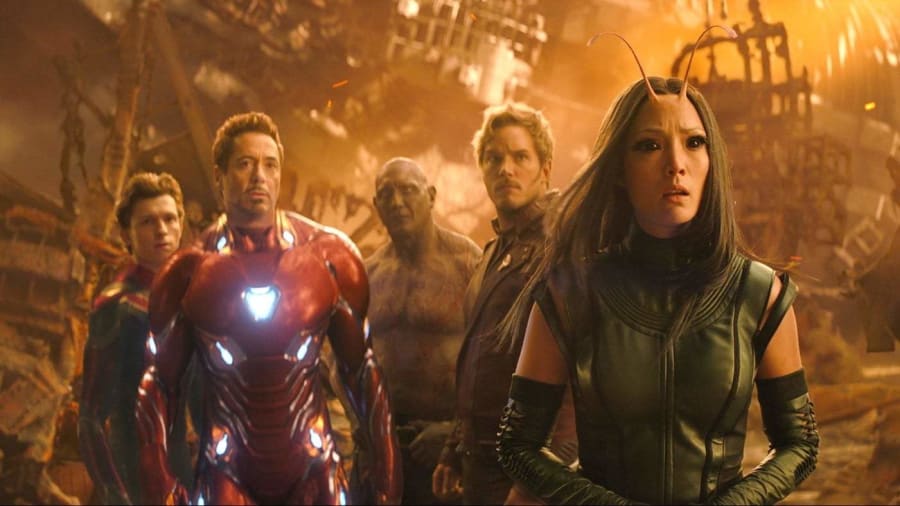 Now that ENDGAME has been released, we know that all of the original Guardians are back among the living. Only two of the original team, Rocket (Bradley Cooper) and Nebula (Karen Gillan), survived the first snap from Thanos, but the rest of the team was revived by the Hulk's counter-measure.
But there's a catch. Yes, Star-Lord (Chris Pratt), Drax (Dave Bautista), Teen Groot (Vin Diesel) and Mantis (Pom Klementieff) are back on board Quill's ship. Gamora (Zoe Saldana), however, is not with them. Thanos sacrificed Gamora to obtain the Soul Stone in AVENGERS: INFINITY WAR, and she was not resurrected. But the Gamora of 2014 (we'll call her … Gamora 2014) was brought forward in time thanks to the Quantum Realm plot of ENDGAME. Now, with Thanos dead, Gamora 2014 is alive, but off on her own path.
So, Is Thor in Guardians of the Galaxy 3?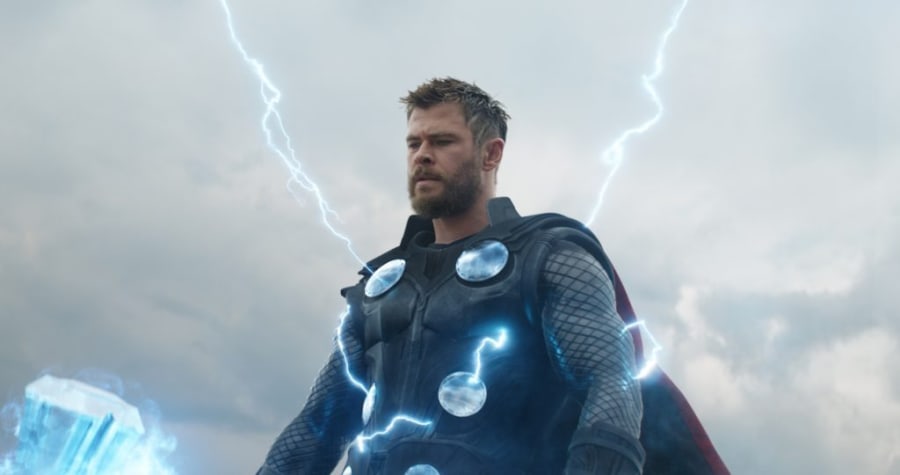 We're pretty sure that the entire original team, as outlined above, will be back for the third film, along with Mantis and Nebula.
More importantly, following the conclusion of ENDGAME, Thor went out into space with the Guardians. One trailer for SPIDER-MAN: FAR FROM HOME has Nick Fury mentioning that Thor is "off-planet," and we expect him to remain in space with the Guardians (or, as Thor calls them, the Asgardians of the Galaxy) for quite some time. Unless something else happens first, yeah, Thor should be in GUARDIANS OF THE GALAXY VOL. 3.
James Gunn has also said that Elizabeth Debicki will almost certainly return as the Sovereign Ayesha. The director's brother, Sean Gunn, will probably also return as the Ravager Kraglin.
Will We See Adam Warlock?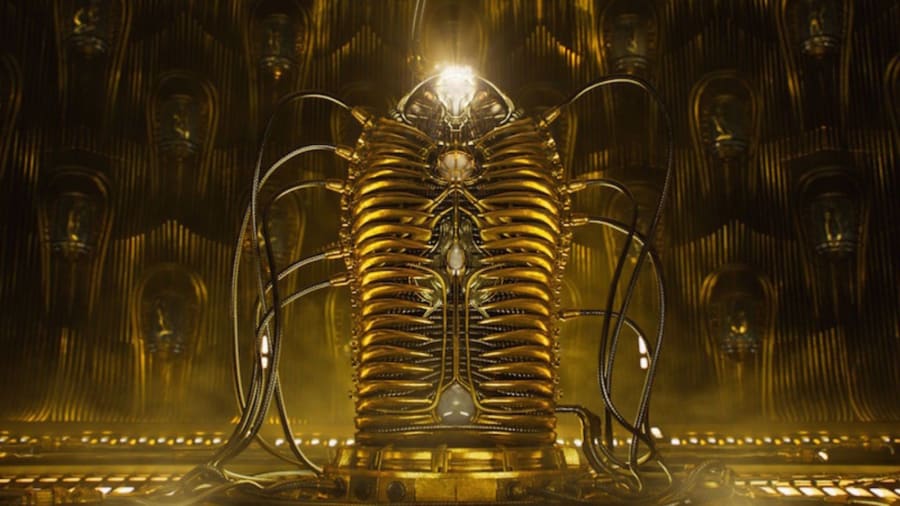 Maybe the better question, if you're not a die-hard Marvel fan, is who is Adam Warlock? He's an artificial being created in the depths of space by the Enclave. Warlock is tied into several big Thanos storylines in the comics; while he was created by Stan Lee and Jack Kirby, Thanos creator Jim Starlin wrote some of the most significant stories featuring the character.
In the comics, Adam Warlock possesses the Soul Gem (or stone) — which in the MCU was the most difficult Infinity Stone for Thanos to acquire. We saw a tease of Adam Warlock at the end of GUARDIANS OF THE GALAXY VOL. 2 (above), when Ayesha revealed a pod in which "the next step in our evolution" was growing. "I think I'll call him … Adam," she said.
The character himself, however, has not yet made an appearance. Fans have asked for him for years, but James Gunn has not committed to writing the character into the MCU … at least, not yet.
What About Howard the Duck?
One of the strangest characters from Marvel Comics, Howard the Duck, originally appeared in a post-credit scene for GUARDIANS OF THE GALAXY (above). He was an extra in the sequel, too. Then, in a blink-and-you'll-miss-it cameo, he showed up in the big battle of ENDGAME. (When Wasp enters the field through a sorcerer's portal, the Ravagers — with Howard in tow — show up at the same time, on the right side of the screen. If your attention is on Wasp, you'll miss Howard.)
In Marvel Comics, Howard the Duck is a being from another planet who was originally abducted and dropped on Earth. Later, however, the idea that Howard is from some kind of alternate Earth came up — which plops him right into the MCU's new multiverse idea. We don't have any idea, however, if he'll play a real role in GUARDIANS 3.
What Will Guardians 3 Be About?
With ENDGAME in theatres, we have a good idea of the film's starting point. First, let's turn back the clock. In 2017, Gunn said the third movie "will be the final [movie] in this iteration of Guardians of the Galaxy, yes. Who knows who will take up the mantle after that?" (Say it with us: Adam Warlock!)
The director said the third movie would continue the trilogy begun in the first two films and noted that "I think we're going to come to an epic conclusion of who the Guardians are and why they were bought together."
Around the same time, Gunn told the Toronto Sun, "I think the first three movies tell a single story and that story is pretty simple. I think that there could be a GUARDIANS VOL. 4, but it would not be the same. It would not be the same group … basically, the story of this group ends with VOL. 3."
We can be pretty certain that Star-Lord will want to find Gamora. She might be in a pretty strange place. For one, she must realize that another version of Gamora was sacrificed by Thanos. She also knows that she's a being from 2014 who is effectively in the wrong time. And she has none of the romantic attachment to Star-Lord that developed for the original Gamora in the first two movies.
As that plot develops, we have to wonder what Thor really wants, too. He seems kind of like a hitchhiker right now, albeit the most powerful one we've ever heard of.
There's one more important old quote, too. That Toronto Sun interview also contains this quote: "I will be helping to plant the seeds that will lead to the next decade [of MCU movies]," James Gunn said. "I'm helping to decide what projects we'll be pursuing outside of GUARDIANS OF THE GALAXY VOL. 3 and the next cosmic characters we will focus on." Maybe Thor has something to do with that?
Will the Third Movie Have an Epic Soundtrack?
You can bet it will. The first two GUARDIANS films had great soundtracks, both of which turned into big sellers in their own right. There was even a dance battle on screen in the second movie. So, there's every reason to expect the third movie to follow suit.
Keep checking back in with the AMC Scene for more about GUARDIANS OF THE GALAXY VOL. 3!