As one of our preeminent actors, it seems as if Jessica Chastain has simultaneously been around forever and is yet to truly break out. That latter bit isn't an insult, but a compliment. Chastain has that intangible, Meryl Streepian quality of disappearing into a role—rare for big-name actors, rarer still for actresses (not for a lack of talent, but opportunity). Streep aside, it's not a stretch to say that Jessica Chastain is the most versatile actress of our generation.
With Molly's Game, Chastain takes it to a new level. Playing real-life character Molly Bloom, former Olympic skiier turned high stakes poker ringleader, Chastain is earning rave reviews for her transformation from inexperienced assistant to powerful businesswoman. Her performance isn't your two-dimensional "strong female character" with a minimal and masculine spread of emotions, but of a versatile woman who shows both strength and vulnerability, the desire to succeed and the nagging voice of self-doubt. In honor of the wide release of Molly's Game, here are five great performances that prove Jessica Chastain is the most versatile actress of our age.
1. Zero Dark Thirty (2012)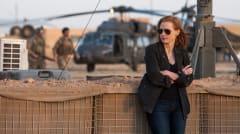 Zero Dark Thirty was controversial. It was provocative. And it was, arguably, Chastain's breakout role. While she'd appeared in six films (yes, six) the previous year, Kathryn Bigelow's film about the hunt for Osama bin Laden was when we saw Chastain shine in a lead role for the first time. The no-nonsense, ambitious CIA agent Maya could have easily turned into a cold female character cliché. But Chastain's talent makes us root for Maya as we realize her determination is rooted not in bull-headedness, but in confidence. Her moments of fear and doubt render her human and relatable. Chastain regularly plays resilient women who still allow themselves to be vulnerable and to feel a range of emotions; Zero Dark Thirty is an early glimpse into the future of her career.
2. Mama (2013)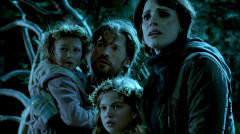 Chastain changed up both her looks and her genre drastically in horror film Mama, rocking a smoky-eyed look and an edgy vibe for the role of Annabel. A woman who reluctantly agrees to adopt her boyfriend's two estranged nieces, there's a rare reserve and coldness to Chastain's performance as Annabel struggles with accepting her new role as an unwilling maternal figure to two traumatized girls even as she realizes there's something far more malevolent in her home. Horror is a hard genre to pull off for an actor to be taken seriously, but Chastain elevates the stock horror movie damsel character to something more. Her performance imbues the role with layers of subtle emotion and character development that are normally absent in the horror genre.
3. Interstellar (2014)
As Murph in Interstellar, Chastain's performance is the one that anchors the audience. When her father, played by Matthew McConaughey, leaves his family and Earth in search of an inhabitable planet, it's Murph who is left to pick up the pieces. Chastain's performance balances a daughter's love for her daddy with the anger and resentment of a woman whose father willingly chose to abandon her. Like many of Nolan's films, Interstellar runs the risk of leaving us cold in its intellectual and theoretical excess, but Chastain provides the sorely-needed human and emotional component necessary to connect with the film. In the cerebral ethos of the Nolan-verse, it's Chastain who offers us her heart.
4. Crimson Peak (2015)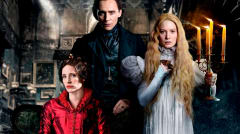 While Jessica Chastain's characters have always had flaws and the occasional barbed edge, Crimson Peak was the first time Chastain played a full-fledged villain. In a remarkable cast with great chemistry, it is Chastain who dominates with her performance as the cold and remote Lady Lucille Sharpe. Alternately creepy to downright menacing, Lucille can change emotions at a whim. It's a testament to Chastain's skill that she moves so effortlessly from chilly reserve to scary intensity within the same scene. All this on top of having to maintain a flawless English accent and mastering the piano. Jess Chastain, just like Lady Sharpe, is a woman of hidden depths.
5. The Huntsman: Winter's War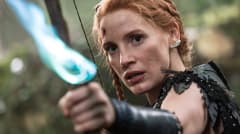 Let's be honest. The Hunstman: Winter's War, well...it wasn't great. But give Chastain credit for doing what she does with the character of Sara, a highly-skilled Huntsman and tracker. Before being cast as a yet-unspecified role in next year's X-Men: Dark Phoenix, fans had clamored for Chastain to land a DC or Marvel gig. While not her best role, Winter's War shows that Chastain is a convincing action lead, tough and intense and thoroughly capable of kicking ass with a high degree of skill. Chastain has a background in theater and stage combat and it shows. It may be a silly movie, but such is Chastain's charisma that she makes us take her seriously in the middle of all the camp.