One of the most beloved video game characters of all time is heading to the big screen next year in SONIC THE HEDGEHOG. With Ben Schwartz as the voice of the super-speedy hedgehog and a human cast that includes James Marsden and Tika Sumpter, the blockbuster is sure to please fans of the classic game and young moviegoers alike.
One co-star, however, has us more excited about SONIC than the rest. Jim Carrey plays the evil Dr. Robotnik, a villain who has bedeviled Sonic since the lightning-fast racer first laced up his running shoes. And who better to inhabit an over-the-top cult favorite than an actor who has made a career out of going big?
He's a Real Character
Not only is his career filled with memorable roles, but one could also easily argue that Jim Carrey has the appeal of a fictional character — that's certainly the case if you've seen the documentary JIM & ANDY, which explores how Carrey became the late comedian Andy Kaufman for his role in MAN ON THE MOON.
Carrey has spent most of his career playing larger-than-life characters, from his early days on the sketch comedy show "In Living Color" (where he cracked viewers up as Fire Marshall Bill), followed by headlining a trio of instant comedy classics in 1994: ACE VENTURA: PET DETECTIVE, DUMB AND DUMBER, and THE MASK.
Carrey became known for portraying unusual characters with an outrageous style, like the sinister Riddler in BATMAN FOREVER or the deranged technician in the cult comedy favorite THE CABLE GUY. He proved his dramatic skills in films like MAN ON THE MOON and ETERNAL SUNSHINE OF THE SPOTLESS MIND, which showed audiences that Carrey was more than a funny guy; he's the total package.
Taking on a Fan Favorite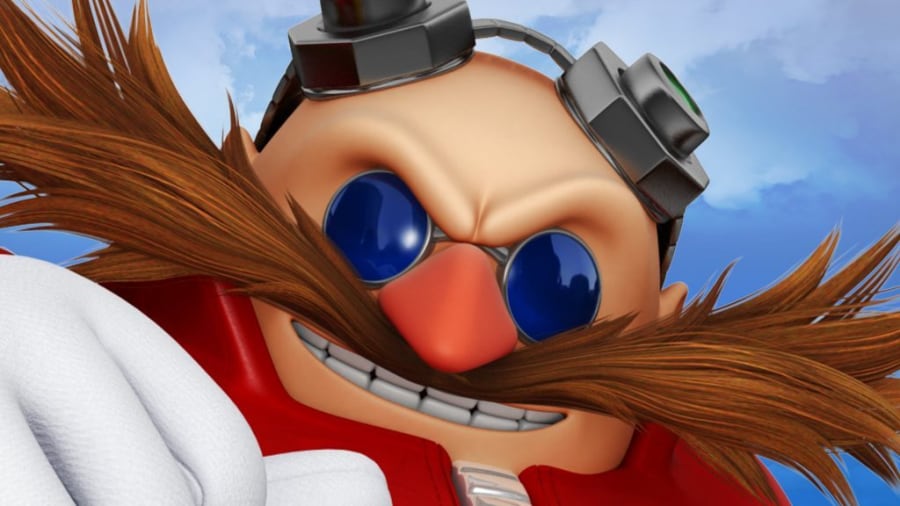 Carrey is no stranger to starring in movies for younger audiences. His natural gift for comedy lends itself well to kids' movies like HOW THE GRINCH STOLE CHRISTMAS and LEMONY SNICKET'S A SERIES OF UNFORTUNATE EVENTS. So, Carrey is an ideal choice for SONIC THE HEDGEHOG, which brings the classic SEGA video game hero to the big screen for his own (mostly) live-action adventure.
Carrey plays Dr. Ivo Robotnik. For those unfamiliar, Dr. Robotnik and Sonic were both created in 1990, as part of a contest to find a new mascot for SEGA, in order to help the company compete with Nintendo. Sonic was the winning design and went on to inspire his own video game, while Robotnik (originally named "Dr. Eggman" because of his round appearance) was a runner-up and became Sonic's archenemy.
Dr. Robotnik is a mad scientist and inventor with a bald head and a big, red mustache. Like most mega-villains, Robotnik wants one thing: to take over the world. He's appeared in almost every single "Sonic the Hedgehog" video game, as well as comic books inspired by the game and the animated TV series that premiered in 1993. Over the past few decades, Robotnik has become one of the most recognizable and popular villains in video game history — he even made a cameo appearance in Disney's WRECK-IT RALPH.
Sonic Goes Hollywood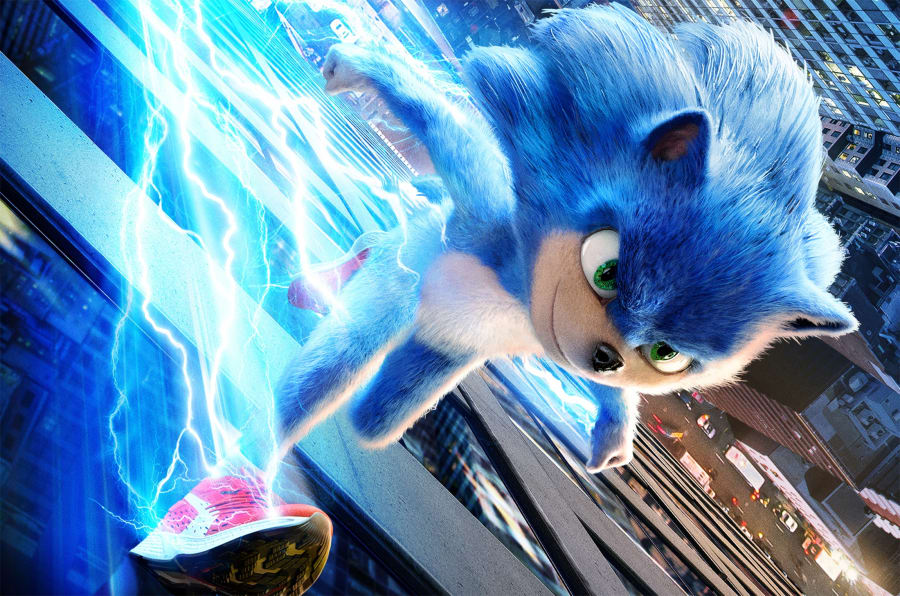 Joining Carrey for this wild and wacky adventure is a fantastic lineup that includes James Marsden as Tom, a local sheriff who befriends Sonic and tries to help him defeat Robotnik; Adam Pally ("The Mindy Project") as one of Tom's police friends; and Tika Sumpter ("The Game," RIDE ALONG) as Dr. Annie Wachowski. And Ben Schwartz, best known for his role as Jean Ralphio on "Parks and Recreation," lends his voice to Sonic, the blue-haired, super-fast (and fast-talking) hedgehog.
SONIC THE HEDGEHOG opens on February 14, 2020.