For nearly a century, Walt Disney Pictures has been enchanting audiences of all ages with beautifully animated and live action films. You can always spot a Disney movie from the studio's distinctive style and storylines that lead to valuable life lessons. We all have our favorites, from PINOCCHIO to COCO, and now, you can add a few more to your list. Check out the latest Disney releases and get your tickets at AMC.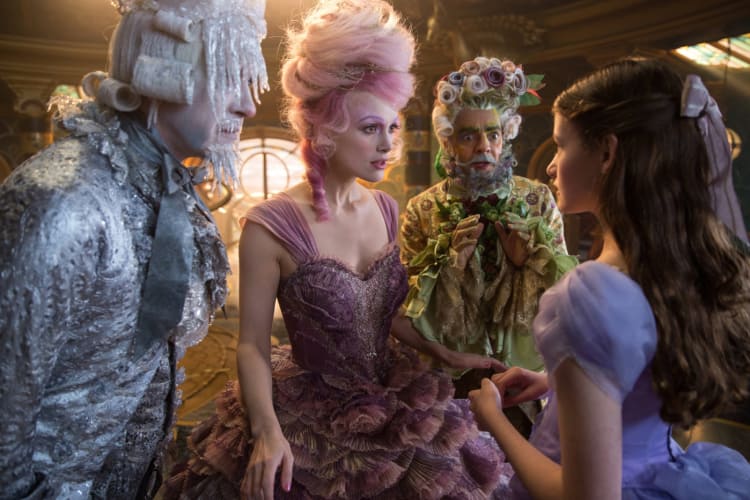 The Nutcracker and the Four Realms
There are troubled realms within our world, and young Clara (Mackenzie Foy) holds the key to their secrets. Inspired by E.T.A. Hoffmann's classic tale, THE NUTCRACKER AND THE FOUR REALMS is a lavish live action fantasy adventure.
After her godfather, Drosselmeyer (Morgan Freeman), presents her with a golden thread at his annual holiday party, Clara discovers a one-of-a-kind key that unlocks a strange and mysterious parallel world. There, she meets a soldier named Phillip (Jayden Fowora-Knight), a fairy named Sugar Plum (Keira Knightley) and the regents who preside over three extravagant Realms. But Mother Ginger (Helen Mirren), of the dangerous Fourth Realm, has started a war, and the kingdom depends on Clara to stop her.
Get transported to a magical world of flowers, snowflakes and sweets. Get your tickets to THE NUTCRACKER AND THE FOUR REALMS at AMC today.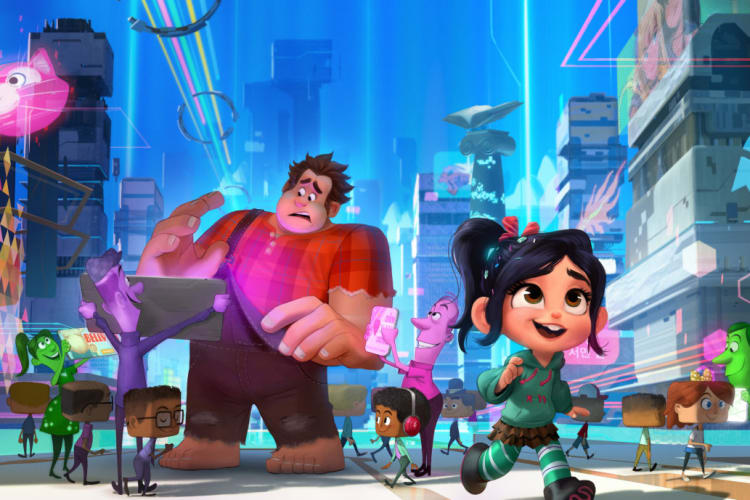 Ralph Breaks the Internet
RALPH BREAKS THE INTERNET is loading in theatres November 21, six years after the events of WRECK-IT RALPH. In the sequel, video-game bad guy Ralph (voice of John C. Reilly) and best friend Vanellope (voice of Sarah Silverman) leave the comforts of Litwak's arcade in an attempt to save her game. Their quest takes them to the vast world of the internet, a world Vanellope wholeheartedly embraces — so much so that Ralph worries he may lose the only friend he's ever had.
Along the way, they meet new characters: driver Shank (voiced by Gal Gadot) and digital trendsetter Yesss (voiced by Taraji P. Henson). Their journey eventually leads them to the "super intense and really nuts" Oh My Disney, where they encounter Eeyore, some Storm Troopers and the Disney Princesses — most of which are voiced by the original actresses.
Who else will be there? Find out this Thanksgiving. Check back on the AMC website for tickets to RALPH BREAKS THE INTERNET.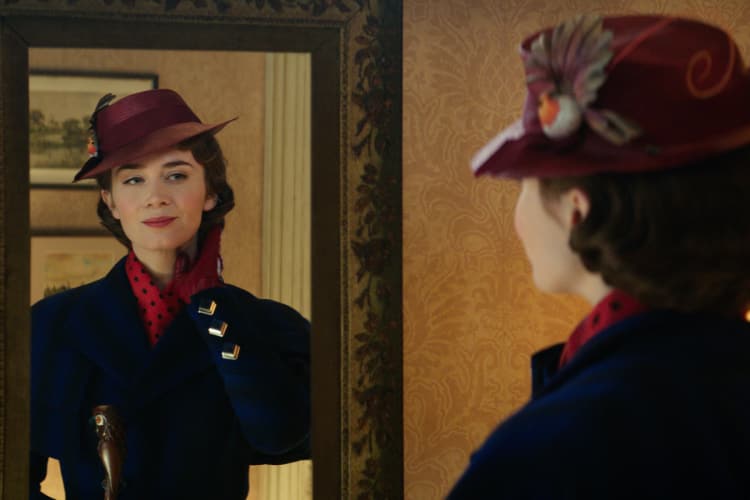 Mary Poppins Returns
"When you lose your way, just remember, the magic always returns." Decades after her original visit, Mary Poppins is back to help the next generation of the Banks family find the joy and wonder missing in their lives following a personal loss.
Emily Blunt stars as the practically perfect nanny with unique magical skills who can turn any ordinary task into an unforgettable, fantastic adventure, and Lin-Manuel Miranda plays her friend Jack, an optimistic street lamplighter who helps bring light — and life — to the streets of London. Everything is possible, even the impossible, in the all-new original musical and sequel directed by Rob Marshall (CHICAGO).
The story continues December 19. Check back at AMC for tickets to MARY POPPINS RETURNS.