This summer, the Men (and Women!) in Black return, in MEN IN BLACK: INTERNATIONAL. The fourth film in the franchise stars THOR: RAGNAROK buddies Chris Hemsworth and Tessa Thompson as a new pair of super-secret agents defending the world from alien invaders. With an all-star supporting cast that includes Emma Thompson, Liam Neeson and Kumail Nanjiani, MIB: INTERNATIONAL takes the action to London, introducing a new roster of agents and several new aliens.
As with each of the previous MEN IN BLACK movies, there are sure to be some surprise celebrity cameos, as famous folks are revealed to be aliens who live among us. Below, we take a look back at some of the celebrities revealed to be aliens in the first three MEN IN BLACK movies.
Men in Black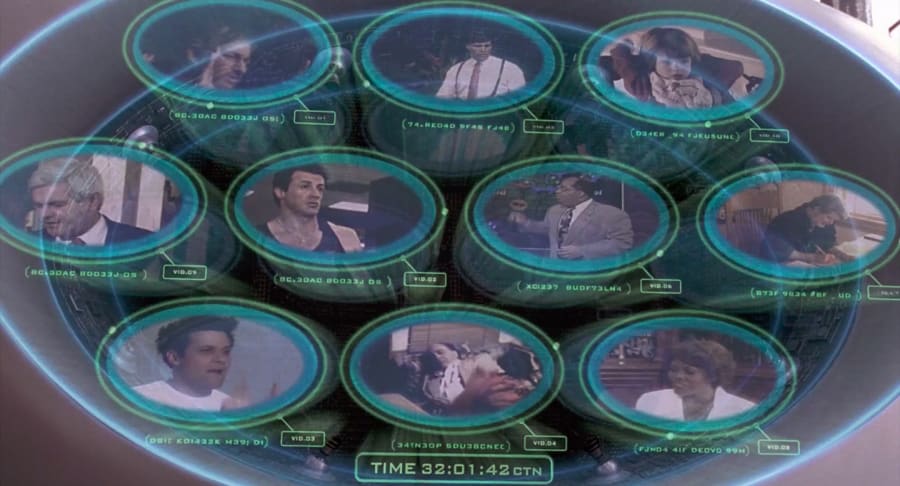 The original MEN IN BLACK starred Will Smith as an NYPD officer recruited to join a top secret organization that polices alien activities on Earth. The newly minted Agent J is assigned to work with Agent K (Tommy Lee Jones), and the pair make for quite an entertaining odd couple. When Agent J is first given a tour of the Men in Black headquarters, he learns that there are aliens all over the globe, hiding in plain sight. And yes, that includes celebrities. A surveillance screen, seen above, reveals a handful of famous aliens — some surprising, others … not so much.
Al Roker, the weatherman and TV personality from NBC's "TODAY" show is too cheerful to be a human, right? According to the film, he's from outer space. So are Isaac Mizrahi, renowned fashion designer and "Project Runway" judge, and actor Danny DeVito, the star of films such as BATMAN RETURNS, MATILDA (which he also directed), GET SHORTY and Disney's recent live-action remake of DUMBO.
Barry Sonnenfeld, the director of MEN IN BLACK himself, makes a cameo as a famous alien, along with his daughter, Chloe. Sylvester Stallone is also revealed as an extraterrestrial. With that unmistakable voice and those killer muscles, there's no way the actor best known to fans as Rambo and Rocky Balboa isn't an alien.
When the first MEN IN BLACK hit theatres, legendary singer Dionne Warwick was promoting the Psychic Friends Network in a series of well-known infomercials, which would explain her alien status. Republican politician and former U.S. Representative for Georgia Newt Gingrich is also an alien, as are motivational speaker Tony Robbins, then-NBA star Dennis Rodman, STAR WARS creator George Lucas and director Steven Spielberg. And Elvis Presley didn't die — he just went back home to space.
Men in Black II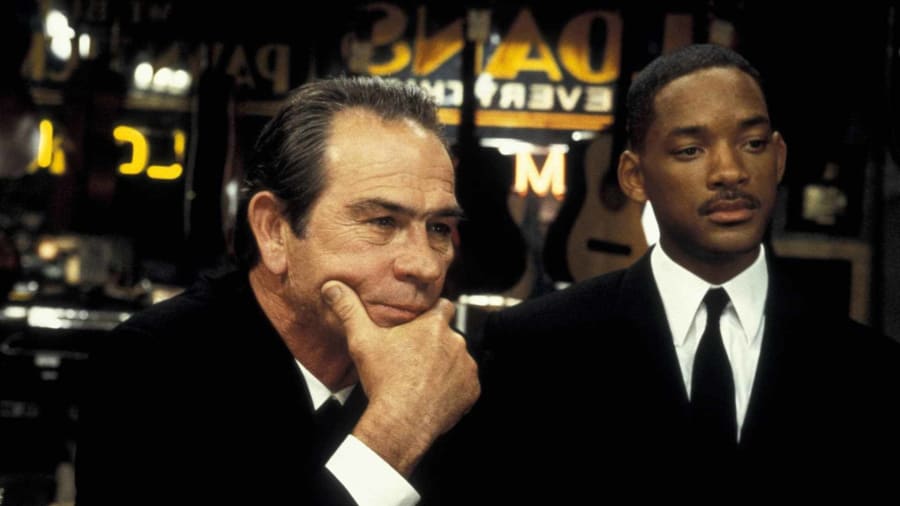 Set five years after the first film, MEN IN BLACK II sees Agent K pulled out of retirement to team up with Agent J and battle a new alien threat: Serleena, played by Lara Flynn Boyle. Unfortunately, there aren't as many celebrities revealed to be aliens in the sequel. We do, however, find out that Martha Stewart is probably an alien. (That status is never totally confirmed.)
That said, a whole bunch of everyday people are exposed as being from beyond our solar system. One scene in MEN IN BLACK II proves that almost everyone who works in a post office is of alien origin. And while Michael Jackson cameos in the movie, he appears to be a human who is brokering treaties with alien species.
Men in Black 3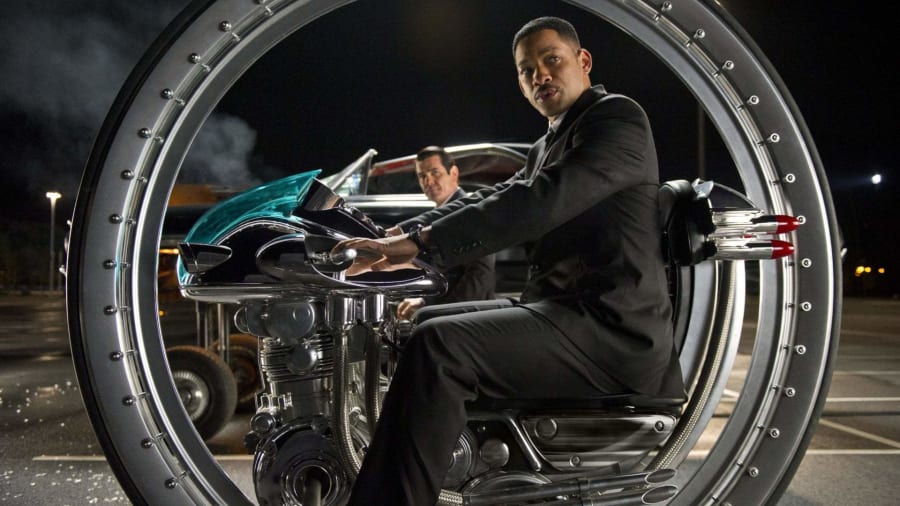 The third film in the series was released in 2012 and takes Agent J back to the '60s to team up with a younger version of Agent K (Josh Brolin) so they can defeat a time-traveling super-villain, played by Jemaine Clement. Unlike the previous film, there are a ton of celebrities outed as aliens in this sequel. As with the original MEN IN BLACK, they are seen on a surveillance screen at MIB headquarters.
Pop star and teen heartthrob Justin Bieber is indeed from outer space, as are Microsoft founder Bill Gates (whose "real" alien name is Brainoid) and pop star and fashion icon Lady Gaga.
Richard Branson, the British business magnate, inventor, author and billionaire, is not human, nor are retired professional English football star David Beckham and NBA superstar Yao Ming. Finally, Howard Stern and director Tim Burton are in MIB's records as well — which should come as a surprise to no one.
Which celebrities will be revealed to be aliens in MEN IN BLACK: INTERNATIONAL? Find out when the movie hits theatres this weekend.