Thanks to his role as Tony Stark (aka Iron Man) in the Marvel Cinematic Universe, Robert Downey Jr. has become one of the most famous men in the world. His position atop the Hollywood heap has been hard-won and is based on three decades of great performances.
While some fans only know him from fighting bad guys like Thanos, others remember a time before Robert Downey Jr. was a superhero. The man whose name is now synonymous with Iron Man has plenty of other memorable parts on his resume. Let's take a look at Downey's best and most iconic roles.
Less Than Zero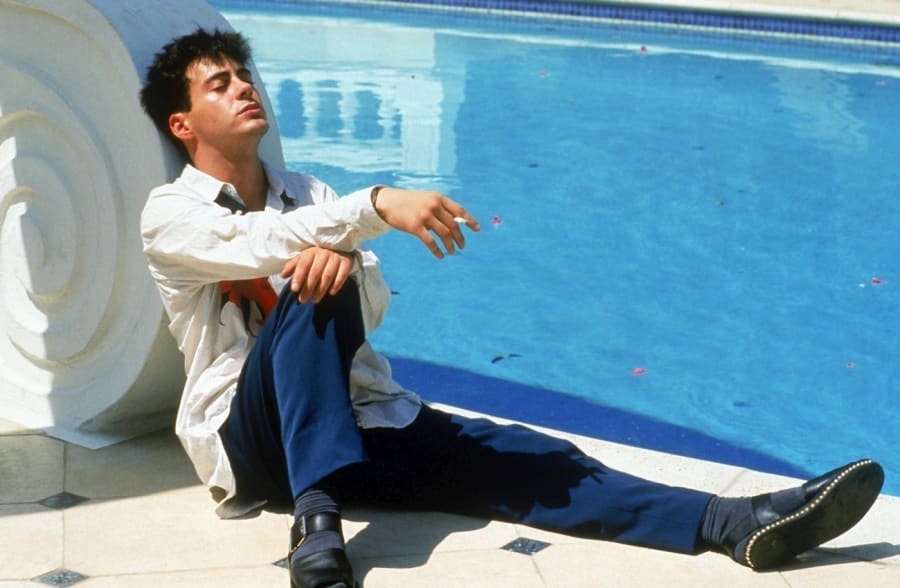 After a handful of bit parts, Robert Downey Jr. landed his breakout role in 1987 with this dark drama based on the Bret Easton Ellis ("American Psycho") novel of the same name. Downey Jr. plays a wealthy college kid whose drug addiction has taken over his life, destroying the people around him in the process.
---
Soapdish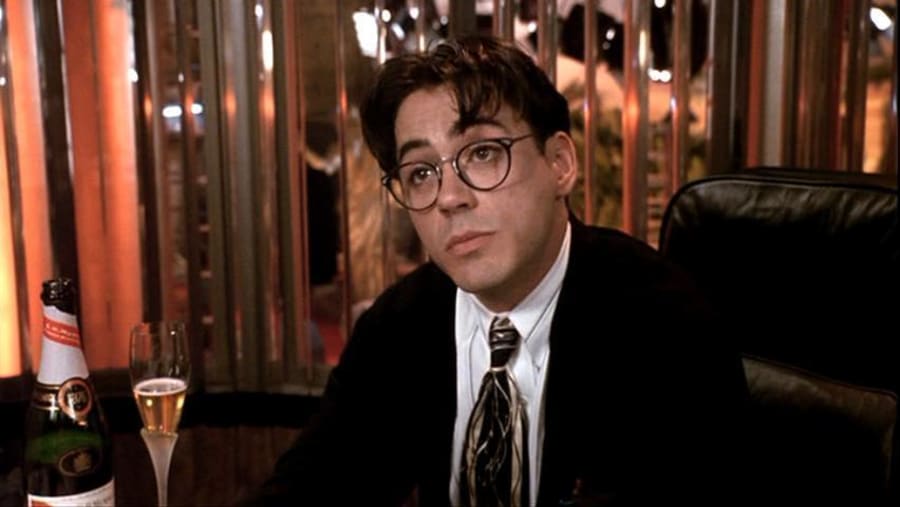 This hilarious film takes an irreverent look at soap operas both in front of and behind the cameras, with Robert Downey Jr. playing David Seton Barnes. He's a screenwriter who teams up with an ambitious actress (Cathy Moriarty) in a devious scheme to write the soap's lead actress (Sally Field) off the show.
---
Chaplin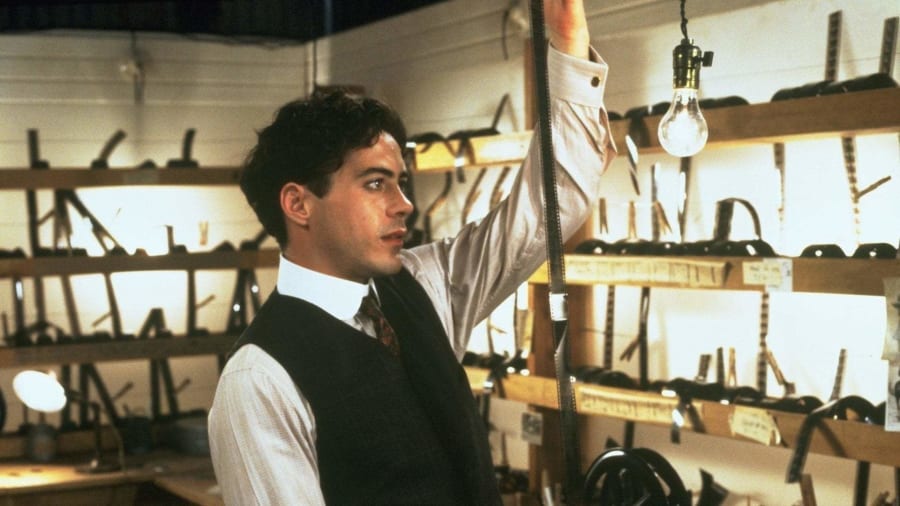 Downey is astounding as the late silent film star Charlie Chaplin in Richard Attenborough's biographical drama. Released in 1992, Downey doesn't just play Chaplin — he completely transforms into the icon, giving viewers a window into the life of a man most only know through silent pictures.
---
Natural Born Killers
Oliver Stone takes on the media's obsession with violence in this satirical and wildly violent love story about a spree-killing couple, played by Woody Harrelson and Juliette Lewis. Robert Downey Jr. co-stars as a television journalist who capitalizes on the couple's crimes to score big ratings. The decision to make the character Australian was Downey's idea, and it was a great one.
---
Wonder Boys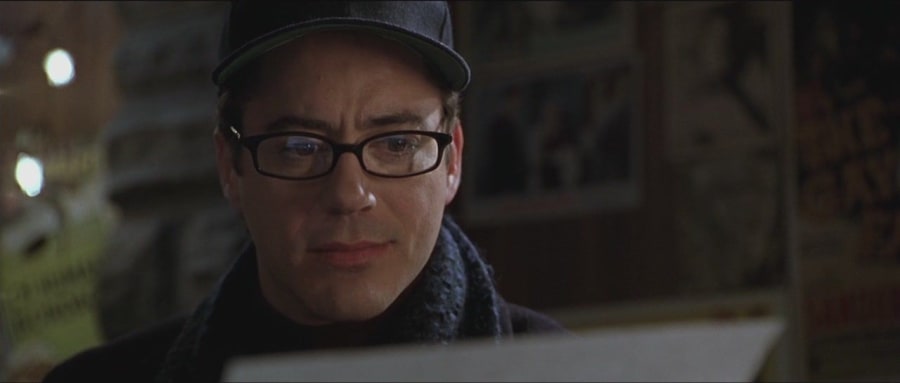 This drama from the director of L.A. CONFIDENTIAL centers on an English professor (Michael Douglas) juggling his troubled students and an affair while struggling to write his second novel. Downey gives an excellent supporting performance as the author's publisher, who's been bugging his client to complete the novel for seven years.
---
Kiss Kiss Bang Bang
Shane Black wrote and directed this comic noir in which Downey once again plays a performer — this time, he's Harry Lockhart, a small-time criminal and aspiring actor who hires a private investigator (Val Kilmer) to teach him how to look like a detective on screen. When a chance encounter with an old flame leads to a real-life murder case, Lockhart learns how dangerous being a gumshoe can be.
---
Sherlock Holmes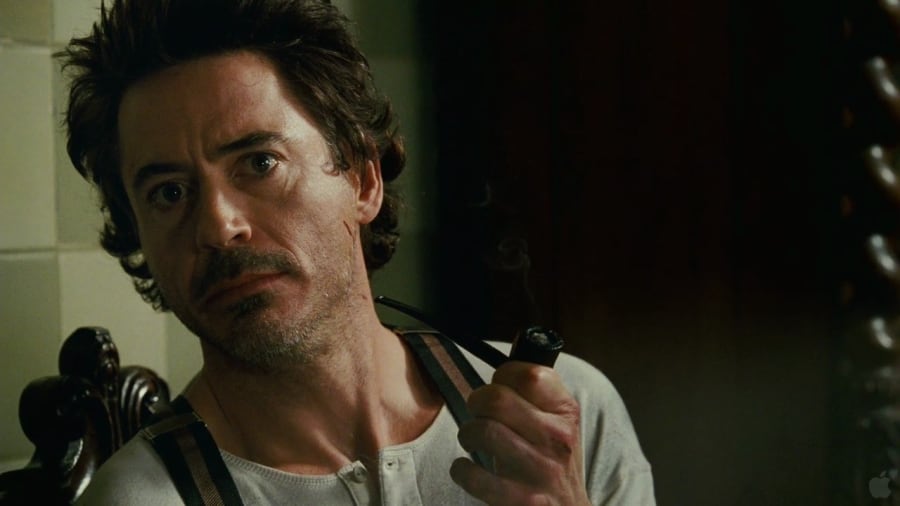 Downey brings charisma and a comic sensibility to the world's most famous detective in director Guy Ritchie's take on the British literary icon. The actor, who is set to reprise his role in a long-awaited third film, delivered a performance so great as to become an instant classic.
---
Zodiac
Before true crime took over pop culture, David Fincher directed this riveting drama about the infamous California serial killer known as the Zodiac. More specifically, the film centers on three men who were obsessed with catching the media-taunting killer. Downey plays a newspaper journalist who teams up with Jake Gyllenhaal's cartoonist to try and crack the case.
---
Iron Man
[Credit: Marvel Studios / Paramount Pictures]
A list of Robert Downey Jr.'s most iconic roles would not be complete without a mention of billionaire playboy and genius inventor Tony Stark. Downey's super-heroic role in Marvel movies like IRON MAN and THE AVENGERS (and their sequels) has made him a household name and cemented his status as one of the highest-paid and most respected actors in Hollywood.
See Robert Downey Jr. in AVENGERS: ENDGAME, now available on AMC Theatres On Demand!