When a robot played by Arnold Schwarzenegger said, "I'll be back," to a cop in 1984's THE TERMINATOR, it was only the setup for a joke. Seconds after delivering the line, the Terminator delivered the punchline by crashing a car right through the doors of the police station. But let's credit the killer robot with keeping his word — he's been crashing back into TERMINATOR movies ever since.
Now, 35 years later, the series gets an overhaul thanks in part to original writer/director James Cameron, who hasn't been creatively involved since TERMINATOR 2: JUDGMENT DAY in 1991. Another original star, Linda Hamilton, returns, too! Here's everything we know about TERMINATOR: DARK FATE.
The Terminator Ignores Time … and Sequels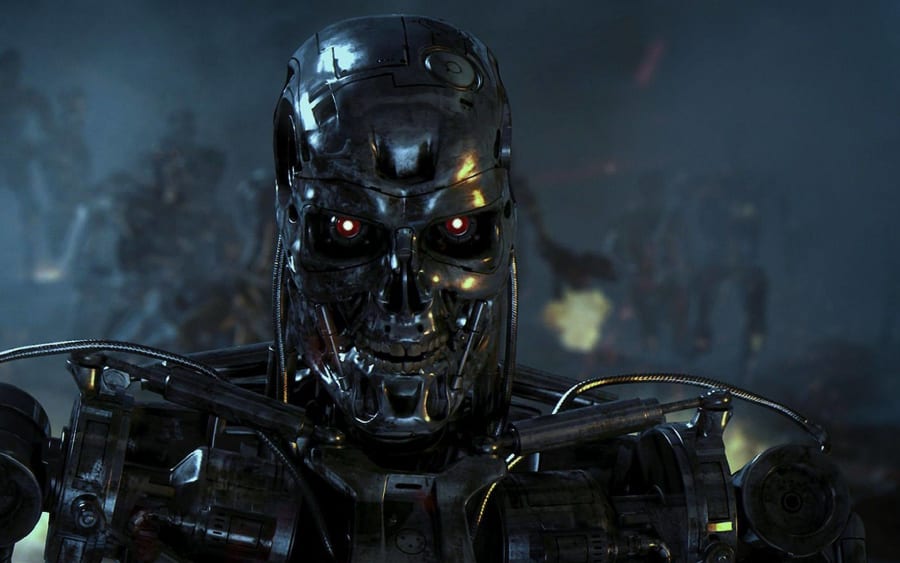 First off, this is to the TERMINATOR series what the 2018 HALLOWEEN was to the slasher epic begun by John Carpenter. That is to say, DARK FATE picks up after the second film in the series, ignoring all of the other sequels.
James Cameron explained, "This is a continuation of the story from TERMINATOR 1 and TERMINATOR 2. And we're pretending the other films were a bad dream. Or an alternate timeline, which is permissible in our multiverse. This was really driven more by [director Tim Miller] than anybody, surprisingly, because I came in pretty agnostic about where we took it. The only thing I insisted on was that we somehow revamp it and reinvent it for the 21st century."
The Terminator 6 Title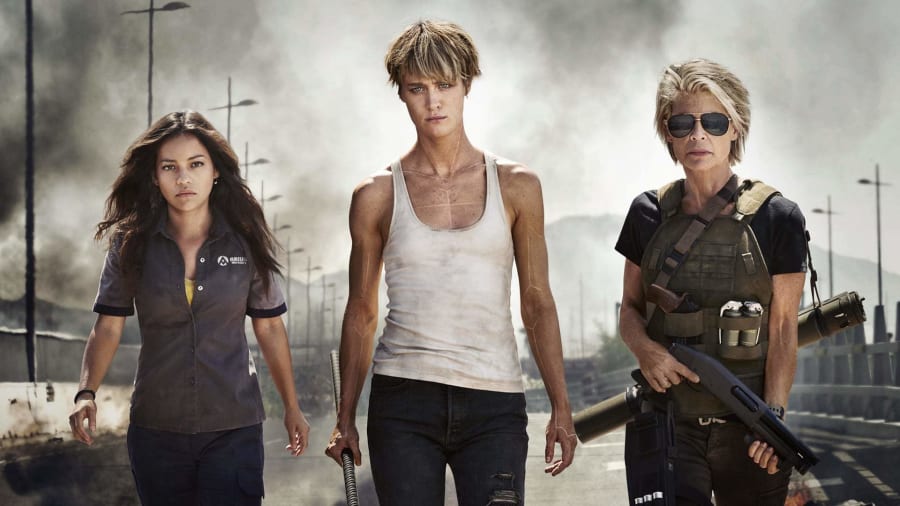 In February 2019, James Cameron said the new entry will be called TERMINATOR: DARK FATE. That title is not 100 percent confirmed at this point, however. "At least, that's our working title right now," Cameron said immediately after announcing the title.
Obviously, the title stuck. When Paramount Pictures brought the cast and a footage reel to CinemaCon 2019 in Las Vegas, the title DARK FATE was official — even though we don't know quite what it means.
When Will the Terminator: Dark Fate Trailer Drop?
After Paramount showed DARK FATE footage at CinemaCon 2019, the big question became when that footage will be released to everyone. TERMINATOR: DARK FATE opens on November 1, so it should be soon!
The most likely spot for a new TERMINATOR trailer is in late May. Paramount's Elton John biopic ROCKETMAN opens on May 31, and that film is likely to be a smashing success. The studio will almost certainly want the DARK FATE trailer available to play in front of ROCKETMAN. Our bet says the first teaser will arrive in the third or fourth week of May, with a full trailer dropping during Comic-Con, in July.
He Said He'd Be Back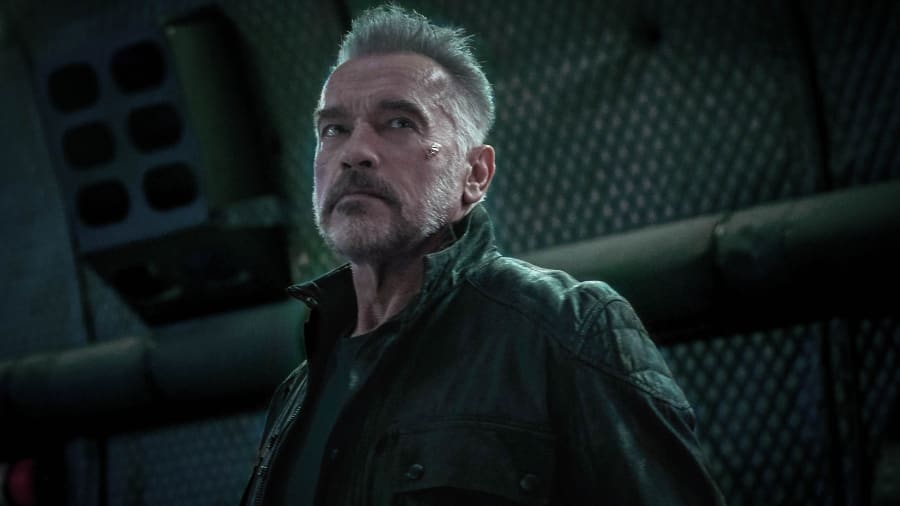 "I can't be involved in this film at all if Arnold's not in it," says Cameron in the video interview linked above. So, yep, Arnold Schwarzenegger will play a version of his T-800 Terminator character.
Is James Cameron Directing?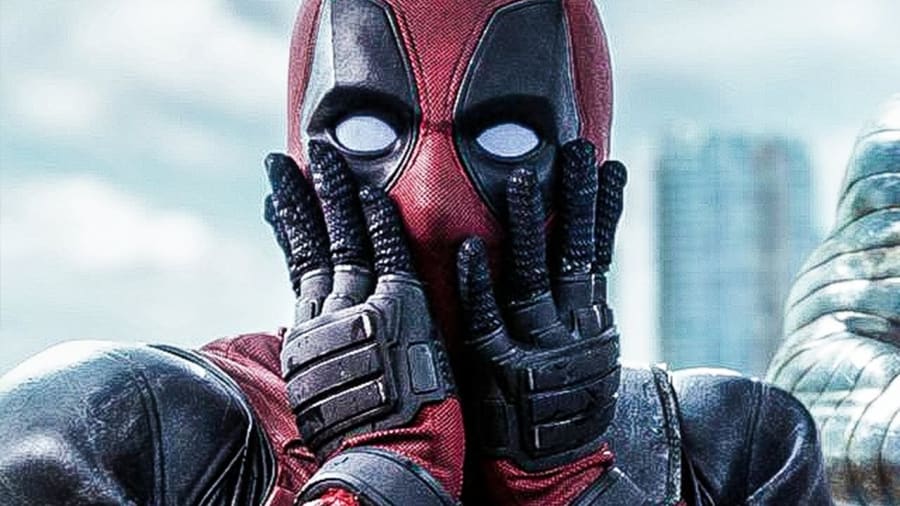 The TERMINATOR creator, James Cameron, is involved, but he is not directing. (You might recall he is working on at least two AVATAR sequels right now.) But Cameron came up with the sequel's story alongside director Tim Miller, who comes to this franchise straight from directing DEADPOOL. 
At CinemaCon, Miller called the movie "an enormous labor of love" and was visibly emotional as he discussed how thrilling it was to be able to make DARK FATE.
So, the Terminator Genisys Story Is Done?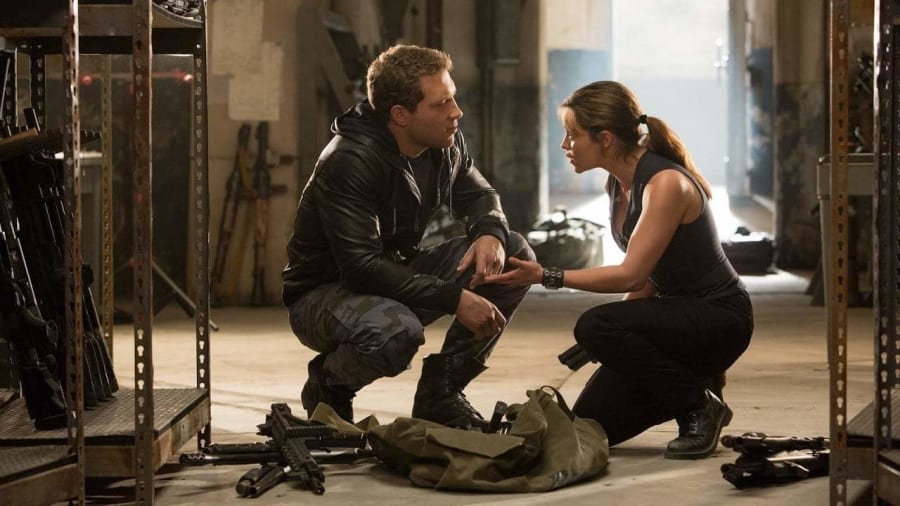 Sadly for the fans of the last movie in the series, that story is done. The development of TERMINATOR movies has been pretty wild in the last few years, in fact.
GENISYS was planned as the first of a set of three movies — but then, it didn't really catch on with audiences. Long story short, the GENISYS timeline and story was scrapped, and that brings us to DARK FATE. As Cameron himself said, they're ignoring everything except the first two movies. 
The Terminator: Dark Fate Story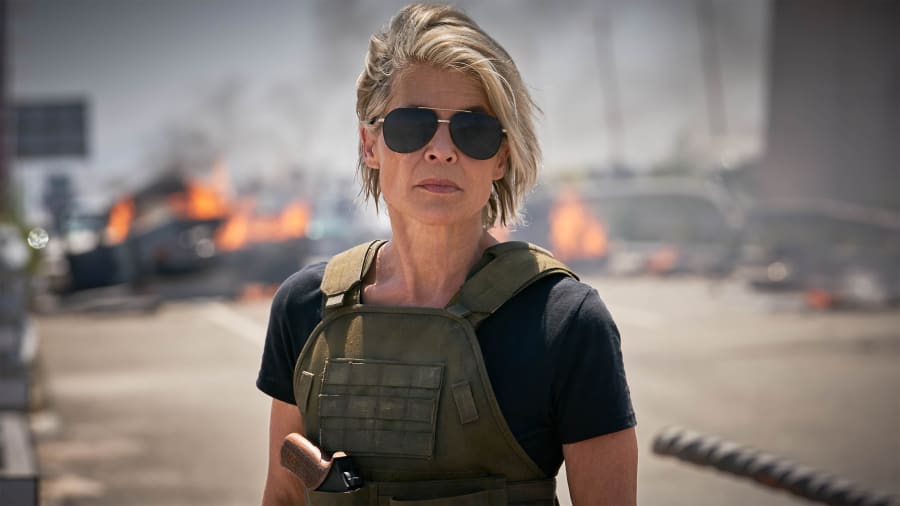 We don't know too much about the story in DARK FATE right now. In the same interview where he announced the title, Cameron called the movie "very female-centric," which is in keeping with the first two movies in the franchise. There is time travel, of course, and we may even see flashbacks to the era of TERMINATOR 2. 
At CinemaCon, the footage presentation started with the appearance of an electrical storm and energy bubble — the franchise's signature time travel visual — under a bridge in Mexico City. A nude woman tumbles to the ground, and a young couple races to help her. This is Mackenzie Davis's character, but we don't know if she is human or a flesh-wrapped Terminator. We do quickly see that she is augmented at the very least, as she takes out a squad of cops who arrive on the scene, and then targets the couple in order to score some clothes.
With Linda Hamilton returning to the role of Sarah Connor, we'll finally see the continuation of her story from T2. Cameron has said the film will reflect "what time and dealing with these tragic futures has done to her — how it's hardened her even more and in a way made her much stronger. Maybe less likeable! But stronger." The footage at CinemaCon revealed Sarah Connor rolling up to a battle, strapped with a couple of very large guns. She even uses Arnie's now-signature line, "I'll be back," with a slight twist on the punchline.
And there's a new villain, too, played by Gabriel Luna. He behaves a bit like the T-1000 played by Robert Patrick in T2, with a similar liquid metal morphing ability. But this machine can also split himself into two, which director Tim Miller says makes him "twice as deadly." We don't know how he fits into the story, but we'll know more soon!
TERMINATOR: DARK FATE comes to AMC on November 1, 2019.