Where did the springtime go? We've arrived in full-on summer movie season, and it seems like the year was just getting started! There's an upside to time flying, though: We finally get to see TOY STORY 4 after waiting nine (NINE) years since the last movie.
June also boasts a bumper crop of big sequels (MEN IN BLACK: INTERNATIONAL), documentaries (MAIDEN), rom-coms (YESTERDAY) and indie success stories (WILD ROSE and THE LAST BLACK MAN IN SAN FRANCISCO). And that's all just the beginning. There's also a movie where Bill Murray and Adam Driver fight zombies? Yep, that's a thing! (And a good one.)
Here are all of the must-see movies of June 2019.
June 7
Dark Phoenix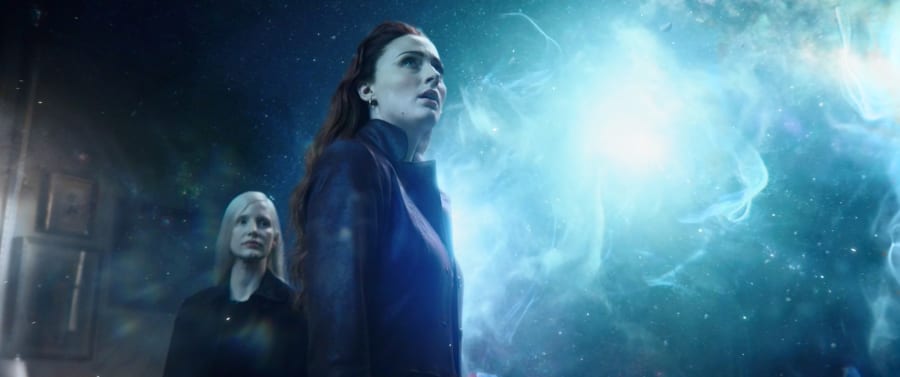 The X-Men face their greatest battle yet when one of their own, Jean Grey (played by Sophie Turner), gets a massive power infusion and quickly goes a little wild. OK, maybe that should be "totally wild," as Jean unleashes her new abilities on friend and foe alike and seems to enjoy it no matter who is on the receiving end. And what does the mysterious woman (alien?) played by Jessica Chastain have to do with Jean's transformation?
The Last Black Man in San Francisco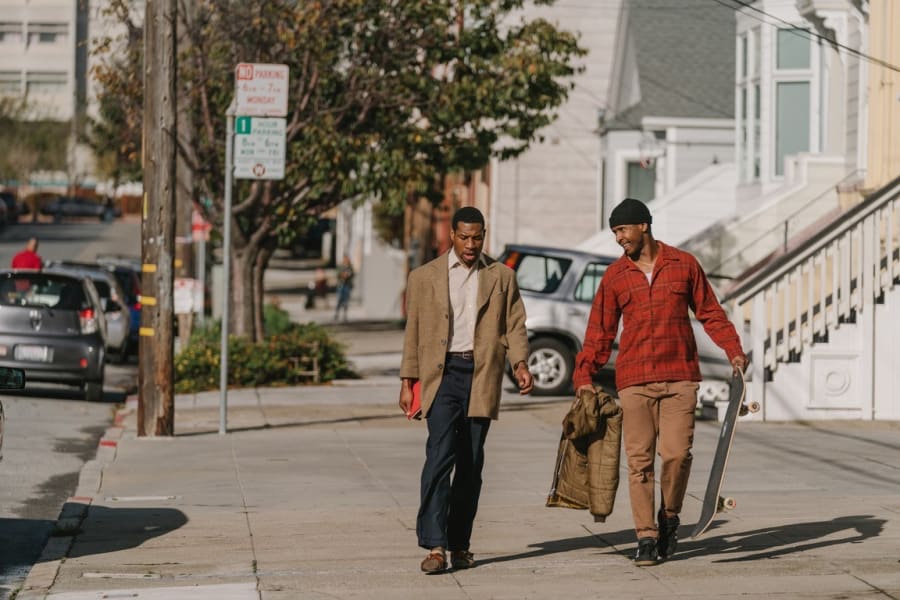 Joe Talbot's stunning directorial debut follows Jimmie Fails — who plays a fictionalized version of himself — as he tries to find his place in a rapidly gentrifying San Francisco. Jimmie dreams of reclaiming his childhood home, and when opportunity presents itself, he seizes it with unconventional gusto.
Late Night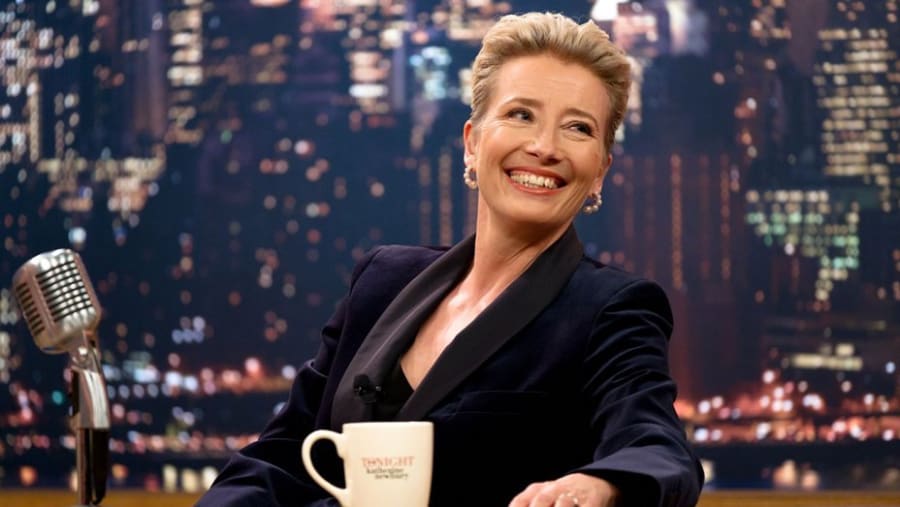 Katherine Newbury (Emma Thompson) seems to have it all: She's the only successful female host of a late-night network talk show, and she's held the position for decades. But with ratings in a steady decline, Katherine faces a challenge that even Darwin could appreciate: Evolve or perish. (Actually, she would just lose her show.) Enter Molly (Mindy Kaling, who also scripted), an ambitious young writer who might have the moxie — or the simple desperation — to shake things up.
The Secret Life of Pets 2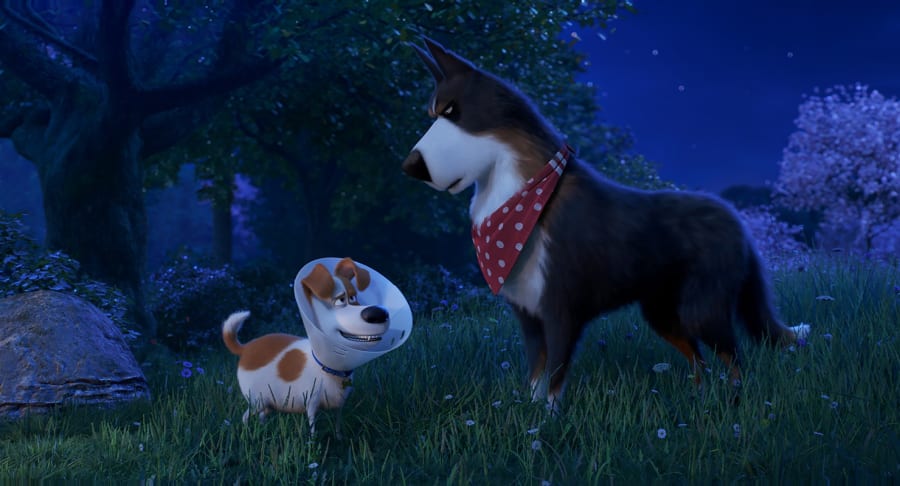 As the dog Max (Patton Oswalt) gets incredibly protective of his owner's new baby, energetic rabbit Snowball (Kevin Hart) indulges in delusions of superhero grandeur. Encounters with new companions — one of whom, the farm dog Rooster, is voiced by Harrison Ford — and difficult challenges will almost certainly help each pet experience personal growth. More to the point, they'll also make us howl with laughter as the animals scramble through their new adventures.
June 14
The Dead Don't Die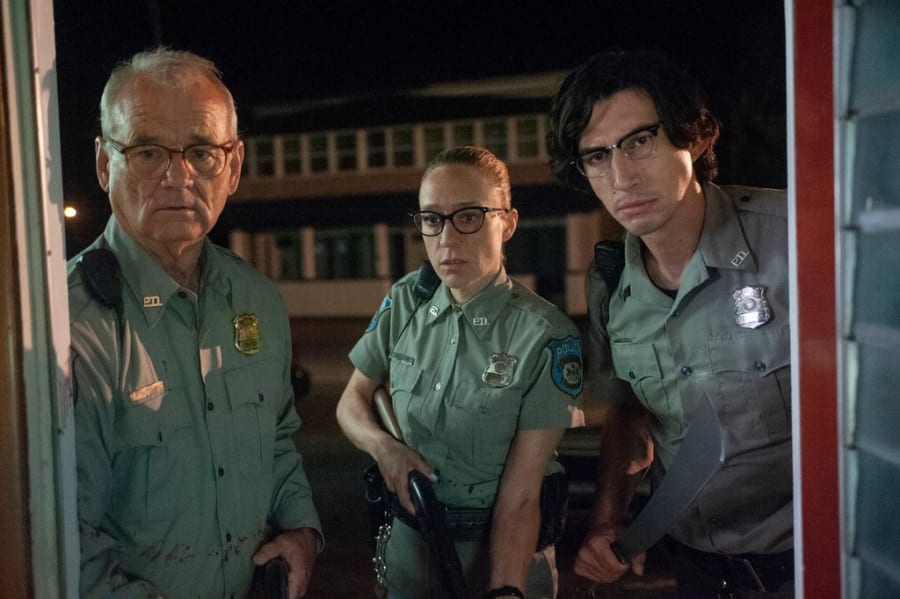 When two small-town cops (Bill Murray and Adam Driver) find the mangled corpses of a couple of friendly locals, the culprit is immediately obvious: zombies. Precisely how Adam Driver's character understands that threat right off the bat is a secret we'll let this deadpan comedy reveal. Stick around to see what wonderful things Tilda Swinton's character can do with a sword.
Men in Black: International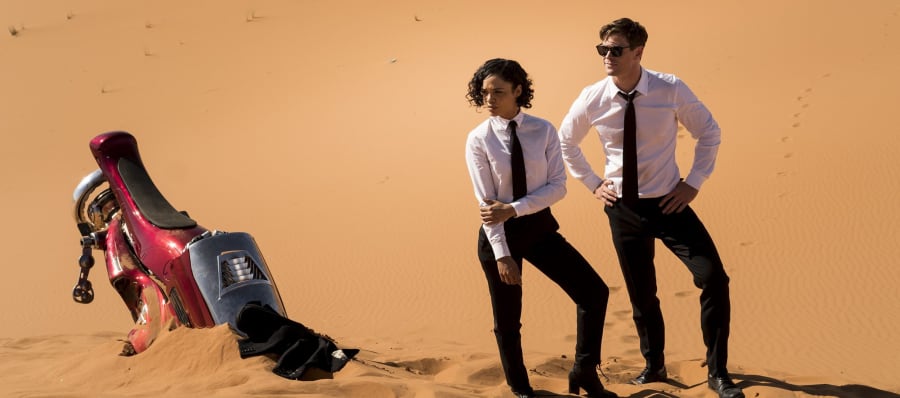 Twenty years ago, when Men in Black Agents J and K (Will Smith and Tommy Lee Jones) used their memory-wiping device to make a whole neighborhood forget about seeing aliens on Earth, they missed someone. Now, she's all grown up and played by Tessa Thompson — not a bad deal! Thompson's character applies to be part of the security force and becomes Agent M. She's teamed with the hotshot Agent H (Chris Hemsworth) for a particularly difficult assignment: They must ferret out a mole in the MIB organization.
Shaft
You have to respect a film series in which most of the movies all have the same name! Three generations of tough-as-nails Shaft men team up in this sequel to SHAFT (1971) and SHAFT (2000). Jessie T. Usher plays John Shaft Jr., a cyber-security expert who needs a little help to uncover the truth about the death of his best friend. Enter Dad (Samuel L. Jackson) and Granddad (Richard Roundtree), both of whom know a little something about being the coolest private eye in New York. Regina Hall and Alexandra Shipp co-star.
June 21
Anna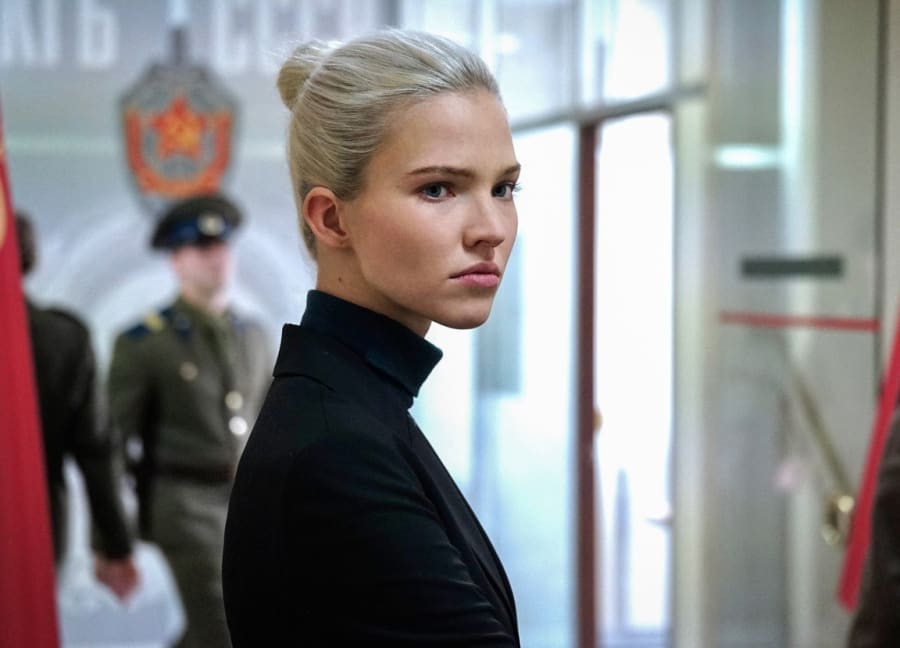 Writer/director Luc Besson (LÉON: THE PROFESSIONAL, THE FIFTH ELEMENT) returns to one of his favorite subjects: striking young women who become assassins. Newcomer Sasha Luss plays Anna Poliatova, whose background hides a secret that might explain how and why she kills people for a living. But with murderous moves that are as good as hers, maybe it really doesn't matter.
Child's Play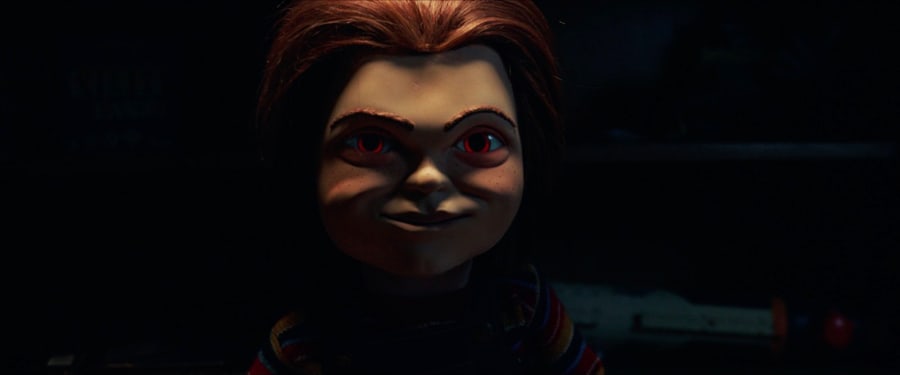 Can't a kid just enjoy the gift of a Wi-Fi-connected doll without the thing going on a killing spree in his new town? For most people, the answer is probably yes. But when the doll in question is Chucky (voiced by Mark Hamill), the rules are unfortunately clear: The only option is to try to survive. Aubrey Plaza and Brian Tyree Henry co-star in this reboot of the 1988 slasher horror hit CHILD'S PLAY.
Them That Follow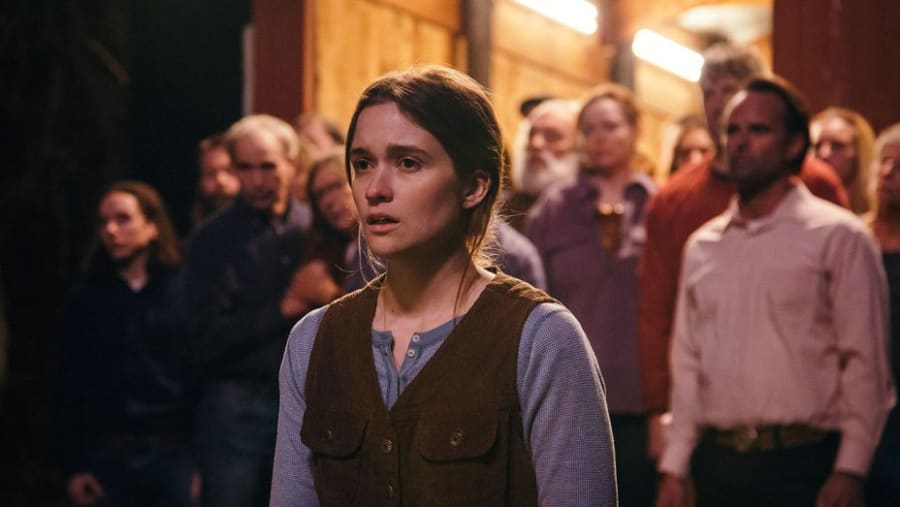 Intense drama ensues as doubt worms its way into an isolated Appalachian Pentecostal community. Olivia Colman and Jim Gaffigan make a surprising pair as the devout parents of Augie (Thomas Mann), who doesn't entirely understand the community's snake-handling faith, which is tested by the bite of unforgiving rattlesnakes. They all collide with Mara (Alice Englert), who is about to make a choice that might upend the entire community.
Toy Story 4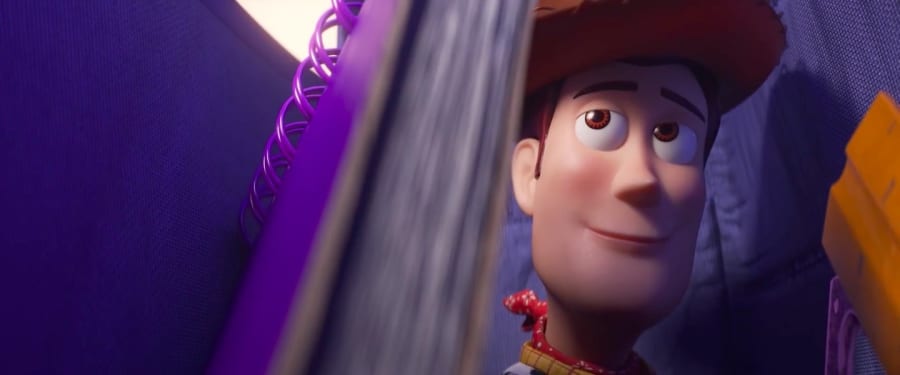 Woody, Buzz Lightyear and the rest of the toys end up on a road trip with their new owner, Bonnie, and her new homemade toy, Forky, voiced by Tony Hale. The trip becomes a test of strength and courage — and reunites Woody with the long-lost Bo Peep (Annie Potts), whose life is very different now that she is not beholden to one owner.
Wild Rose
The ultra-talented Jessie Buckley didn't get the exposure she deserved when she starred in BEAST in 2018. WILD ROSE is a new chance for everyone to discover her as it showcases her singing and acting abilities. Buckley stars as Rose-Lynn Harlan, an aspiring country singer from Scotland who has to leap real hurdles in order to chase success. She's an ex-con, for one, and she also has two kids who can't just sit around while she follows her muse to Nashville.
June 26
Annabelle Comes Home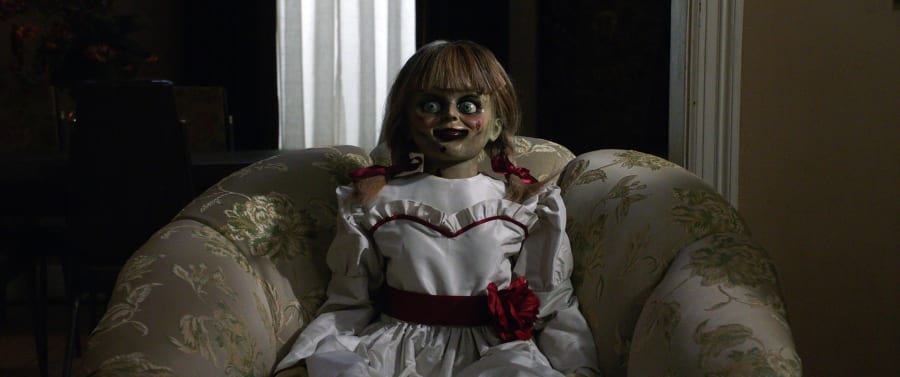 The demon doll Annabelle has been safely locked away in a collection of occult objects. Wait a second, how can that possibly be safe? When spiritual investigators Ed and Lorraine Warren (Patrick Wilson and Vera Farmiga) leave their young daughter with babysitters, Annabelle takes the opportunity to exert a little influence and break free — and no one in the house may ever sleep again.
June 28
Maiden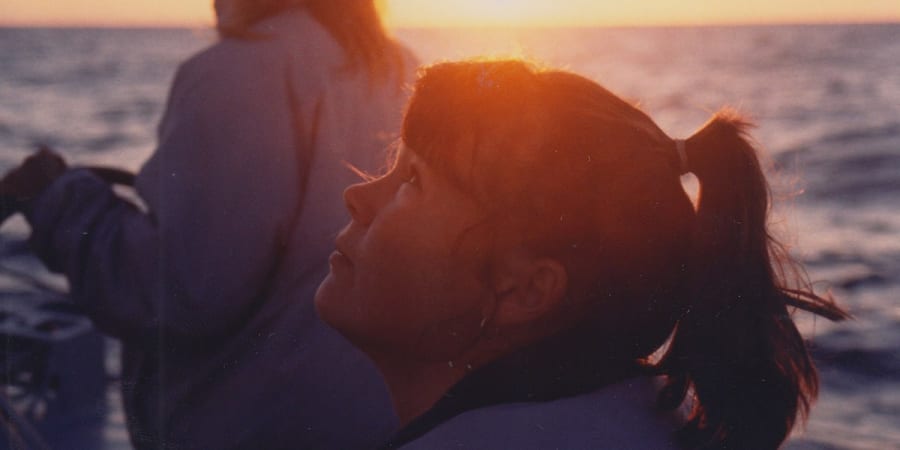 This documentary is a remarkable and inspiring example of dedication as it tells the story of Tracy Edwards, a 24-year-old cook working on charter boats who became the skipper of the first all-female crew to enter what is now called The Ocean Race — a grueling around-the-globe sailing competition that takes competitors through some of the most difficult waters in the world.
The Other Side of Heaven 2: Fire of Faith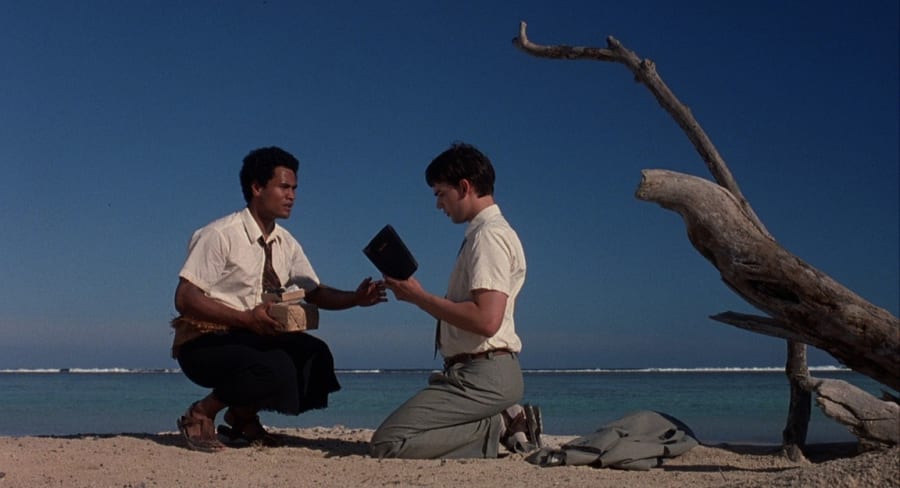 Seventeen years ago, THE OTHER SIDE OF HEAVEN told the story of John Groberg, an Idaho farm boy who became a missionary and traveled to the remote Tongan Islands in the 1950s. In this sequel, Groberg returns to Tonga 10 years later, with his wife and their five young daughters in tow. When their sixth child is born with a serious illness, the Grobergs are tested — but they find unexpected support that helps to break down barriers between cultures and religions.
Yesterday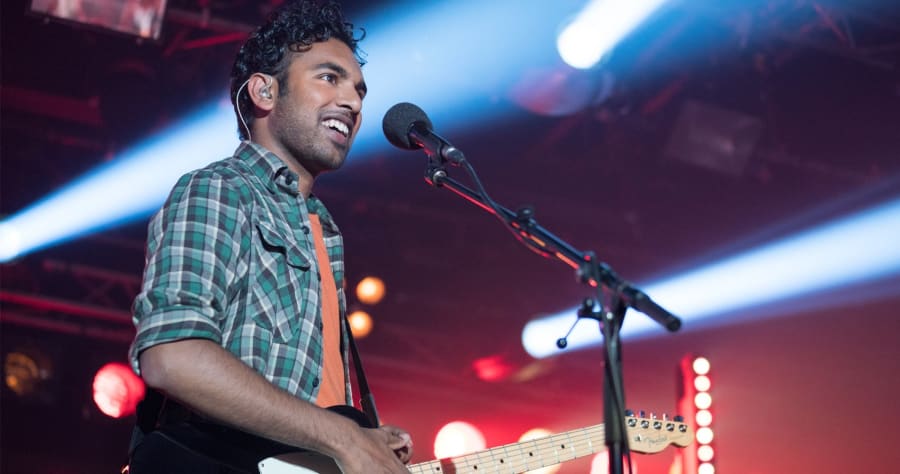 A struggling singer realizes that he is somehow the only person on earth who remembers the Beatles and their songs. He doesn't exactly set out to perform the band's earth-shaking hits as his own — but when one thing leads to another, what's a fame-hungry performer to do? He might start by singing "Love Me Do" to the steadfast woman who could be left behind in his new rush of celebrity status. The greatest gift of YESTERDAY may be that director Danny Boyle (TRAINSPOTTING) found a tremendously talented newcomer, Himesh Patel, to act and sing in this musical romantic comedy.