With AVENGERS: ENDGAME in theatres tomorrow, the summer movie season is officially underway. We've got horror, comedy, animation and even monsters fighting each other — actually, that one fits both GODZILLA: KING OF THE MONSTERS and POKÉMON DETECTIVE PIKACHU.
This month, there's a little something for everyone at AMC. Here are the best new movies in May 2019.
May 3
The Intruder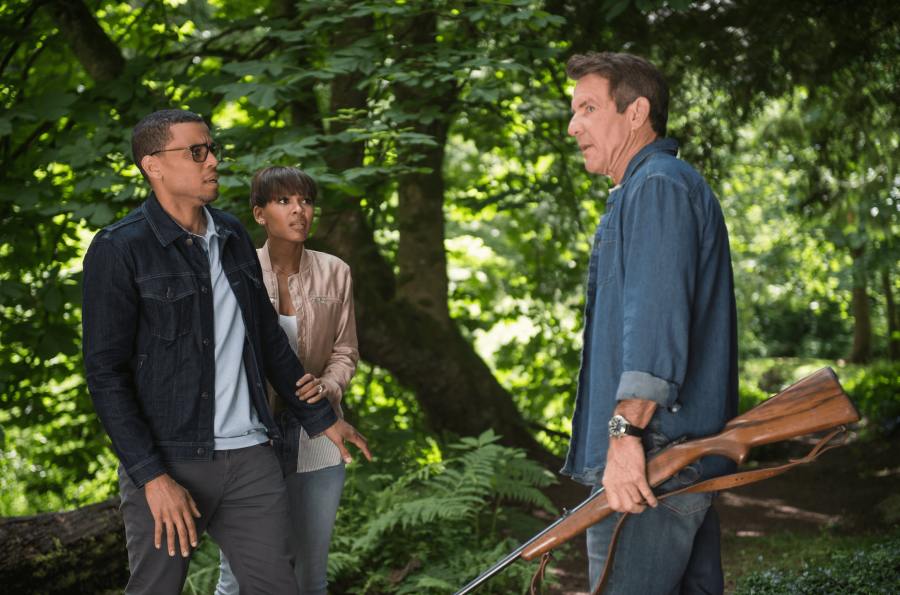 A young couple in love, moving into a new home, is welcomed to the bucolic neighborhood by the home's previous owner, Charlie (Dennis Quaid). The guy couldn't be nicer, helping with their move-in and even mowing the lawn. Charlie lingers around his former property for an uncomfortably long time, though, and neighbors suggest there are dark intentions behind these gestures of kindness. THE INTRUDER sets audiences up for a home invasion thriller, with echoes of movies like Sam Peckinpah's STRAW DOGS and Stanley Kubrick's THE SHINING. Michael Ealy (the BARBERSHOP movies) and Meagan Good (THINK LIKE A MAN) play the unlucky couple.
Long Shot
Talk about out of your league. Journalist Fred Flarsky (Seth Rogen) runs into his former babysitter and current Secretary of State, Charlotte Field (Charlize Theron), at a glitzy function — only to embarrass himself in front of the entire room. Flarsky might not have everything in his life together, but Field thinks he's the perfect fit to be her speechwriter as she enters the presidential race. The duo rekindle their long-lost connection and spark an unlikely romantic chemistry on the campaign trail. This romantic comedy is likely the least divisive — and most entertaining — political rally you'll see on the big screen all year.
UglyDolls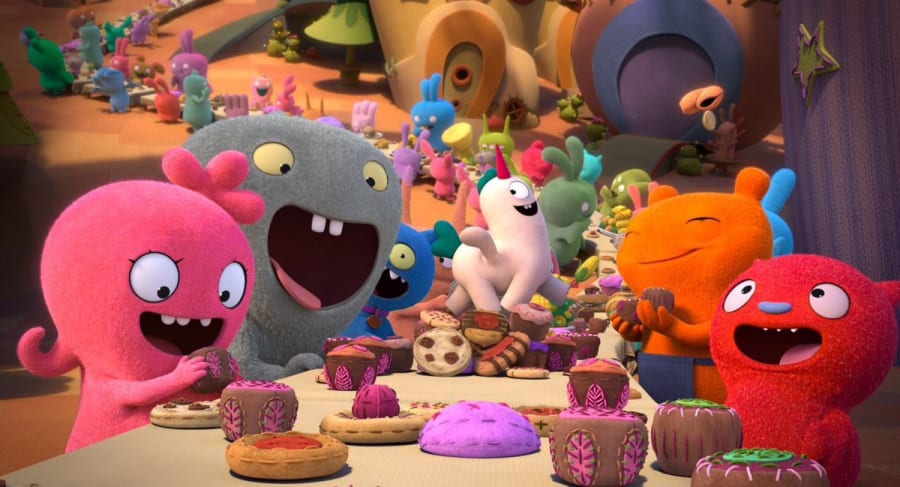 Based on the toy line of the same name, UGLYDOLLS brings its popular, unconventional plush monsters to the big screen. Working from a story developed by filmmaker Robert Rodriguez, who launched the family-friendly SPY KIDS franchise, the film takes a gang of misfit dolls from Uglyville on a journey to an intimidating new place: the town of Perfection. The first animated film from STX Entertainment is stacked with a talented voice cast that includes Kelly Clarkson, Nick Jonas, Janelle Monáe — and "Mr. Worldwide" himself, Pitbull, playing the appropriately named Ugly Dog.
May 10
The Biggest Little Farm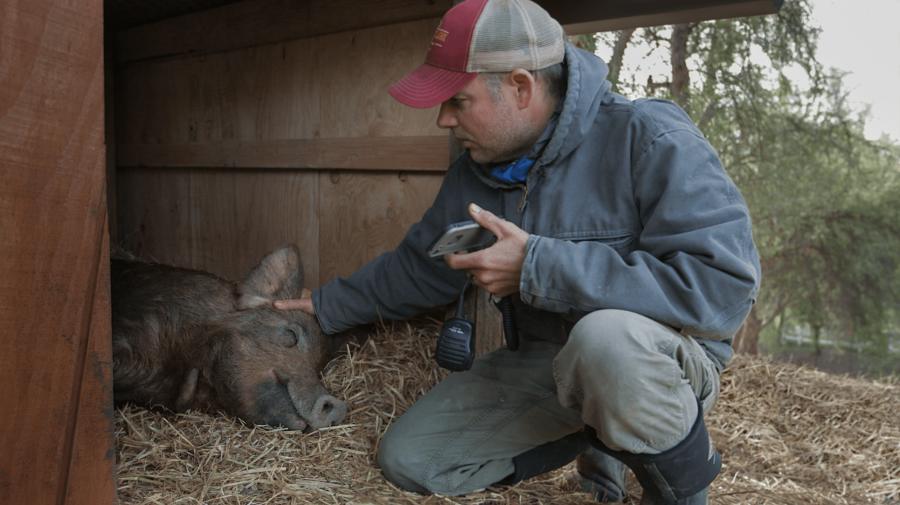 It's a pipe dream of countless big city couples: leaving it all behind and starting a farm. The fresh air, the scenery, the … challenges of raising and maintaining crops and livestock? Of keeping pests and predators away and maintaining your investment even in the face of a wall of fire? This documentary follows filmmakers John and Molly Chester as they dive head first into developing a sustainable farm — and all of the ups, downs and "oinks" that come with it. THE BIGGEST LITTLE FARM was lauded at festivals across the country in 2018, picking up the audience award at AFI Fest and placing as a runner-up for audience honors at major sites like Sundance and Toronto.
Pokémon Detective Pikachu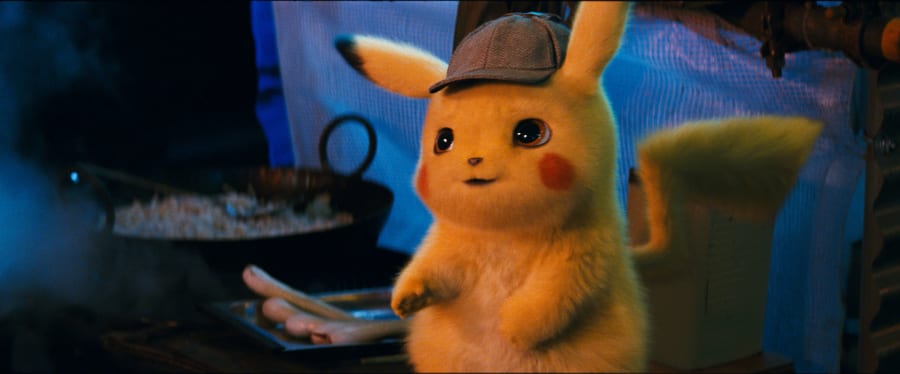 The first-ever live action Pokémon movie follows the adventures of young Tim Goodman (JURASSIC PARK: FALLEN KINGDOM's Justice Smith) as he tries to unravel the mysterious disappearance of his father. To do so, he partners with his father's partner: Detective Pikachu, a sarcastic yet adorable wannabe world-class sleuth. Chasing clues through Ryme City, where humans and hyper-realistic Pokémon coexist peacefully, the pair discover that Tim's father's disappearance is linked to a bigger plot threatening the whole Pokémon universe. On top of the beloved Pikachu, voiced by DEADPOOL star Ryan Reynolds, expect to find many classic creatures from across the Pokémon franchise.
The Hustle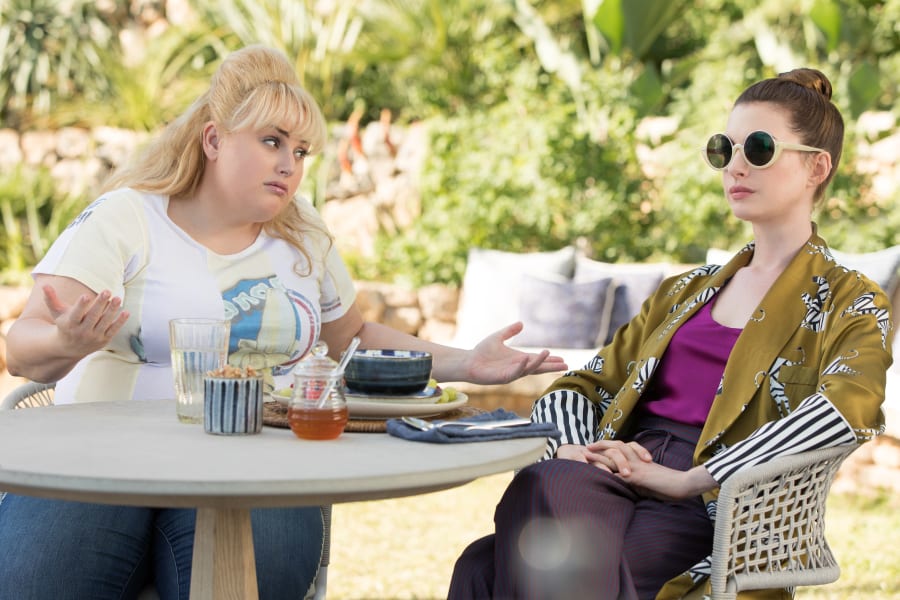 Anne Hathaway and Rebel Wilson star as dirty rotten scoundrels in "Veep" director Chris Addison's THE HUSTLE. In this gender-swapped remake of the 1988 film DIRTY ROTTEN SCOUNDRELS (itself a remake of the 1964 Marlon Brando and David Niven movie BEDTIME STORY), two very different scam artists — one classy (Hathaway), one low-rent (Wilson) — team up to achieve one common goal: use their most undervalued strengths to take down the men who have wronged them.
Poms
The uplifting comedy POMS centers on Martha, played by film legend Diane Keaton, who moves into a retirement community but refuses to live a quiet life. Instead, she forms a cheerleading squad with fellow residents Sheryl (Jacki Weaver), Olive (Pam Grier) and Alice ("Cheers"' Rhea Perlman). Arriving in AMC theatres just a year after BOOK CLUB, also starring Keaton and produced by Alex Saks, POMS proves that you're never too old to make your dreams come true.
Tolkien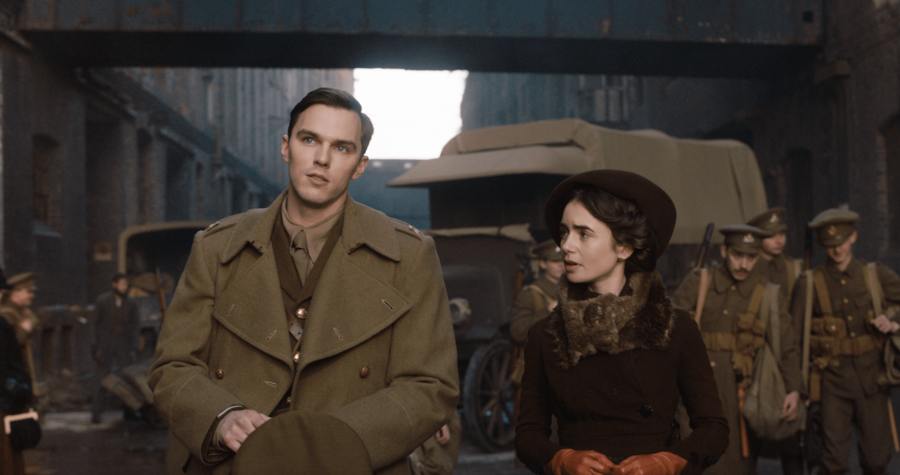 Five years after THE HOBBIT: THE BATTLE OF THE FIVE ARMIES, we finally get another Middle-Earth-related film. This time, the grandmaster of it all — J.R.R. Tolkien, who wrote "The Hobbit" and "The Lord of the Rings" trilogy — gets his due in a biopic from director Dome Karukoski. Playing the titular role, Nicholas Hoult (MAD MAX: FURY ROAD, the X-MEN franchise) delves into the formative years of the fantasy author's life as he finds friendship, love, courage and inspiration among a group of fellow outcast artists. The bond of the "fellowship" grows throughout the years, but is ultimately tested by the outbreak of World War I.
May 17
A Dog's Journey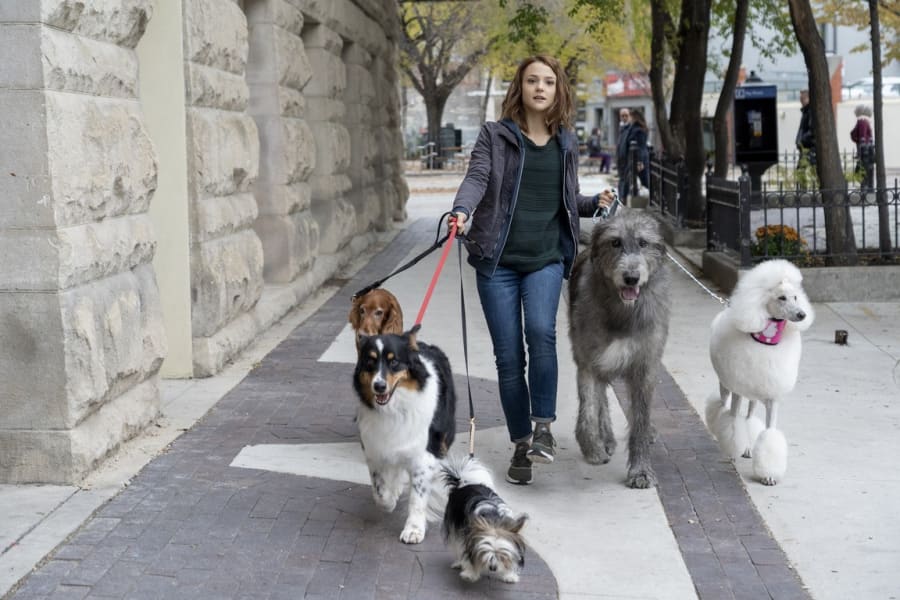 In this sequel to the 2017 hit A DOG'S PURPOSE, Josh Gad (BEAUTY AND THE BEAST) reprises the role as the voice of Bailey, a dog who finds himself (and sometimes herself) being reincarnated into different canine bodies. In A DOG'S JOURNEY, Bailey continuously crosses paths with CJ (Kathryn Prescott), granddaughter of Dennis Quaid's character from the first film. No matter where she goes, no matter where life takes her, every few years, her new dog is the same lovable pet with the same memories — just in a different animal body.
John Wick: Chapter 3 – Parabellum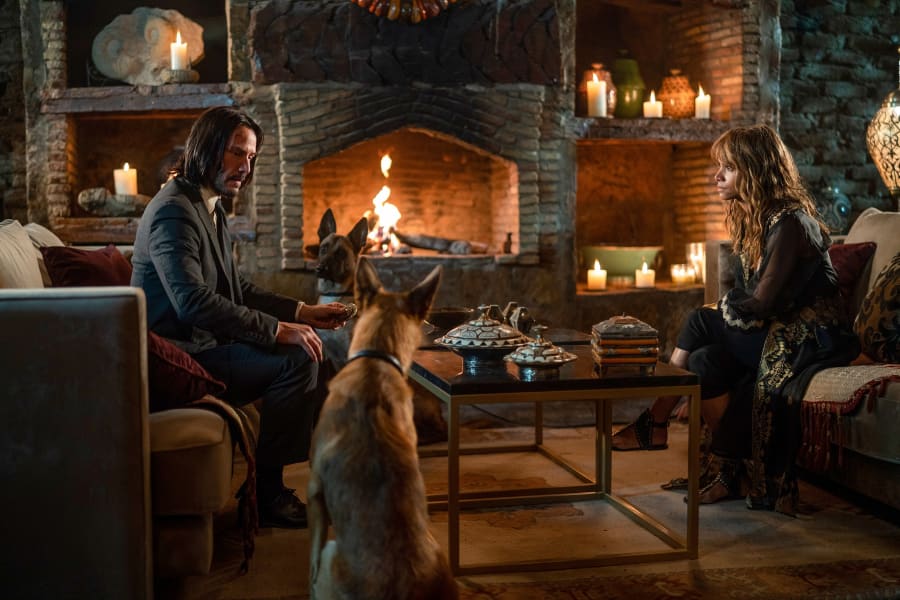 Keanu Reeves returns as the dog-loving assassin John Wick in this third installment of the hard-rated-R action thriller series. As PARABELLUM kicks off, there's a $14 million bounty on Wick's head. Can he escape New York City with his life intact? Oscar®-winner Halle Berry joins the series as fellow assassin Sofia. Ian McShane ("Deadwood"), Laurence Fishburne (THE MATRIX trilogy), Jerome Flynn of "Game of Thrones" and the legendary Anjelica Huston also make up the star-studded cast.
The Sun Is Also a Star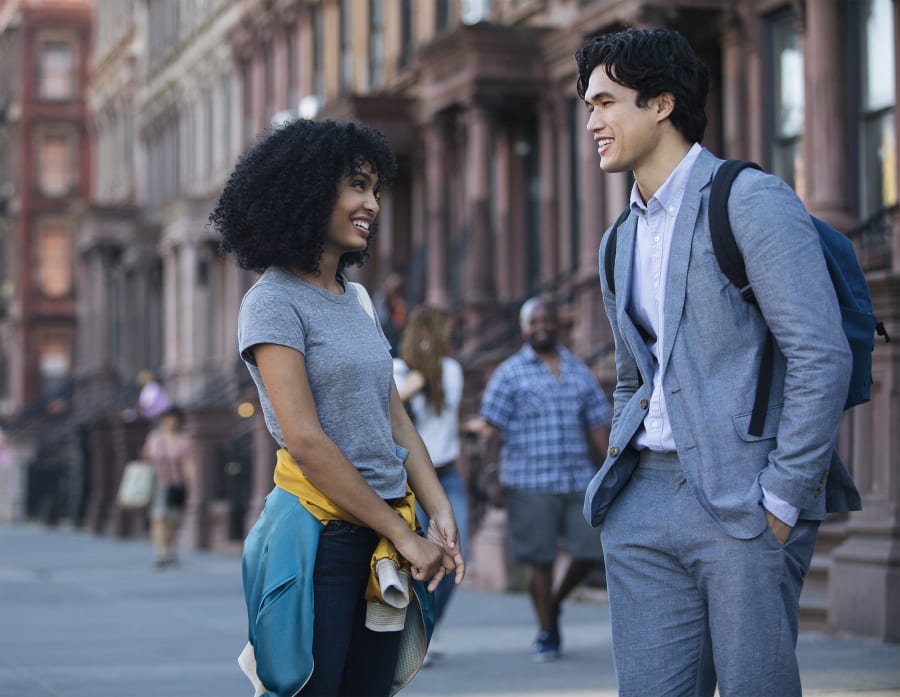 Natasha Kingsley's family has been living in New York City as undocumented immigrants for a decade and will be deported back to Jamaica in only 24 hours. When Natasha's life is saved after exchange student Daniel Bae pulls her away from an oncoming car, they make the impromptu decision to spend the rest of the day together. Can their burgeoning love be cemented before Natasha ("Black-ish"'s Yara Shahidi) and Daniel (Charlie Melton of "Riverdale") are separated? THE SUN IS ALSO A STAR is based on the best-selling novel by Nicola Yoon, whose "Everything, Everything" was adapted into a 2017 film.
Trial by Fire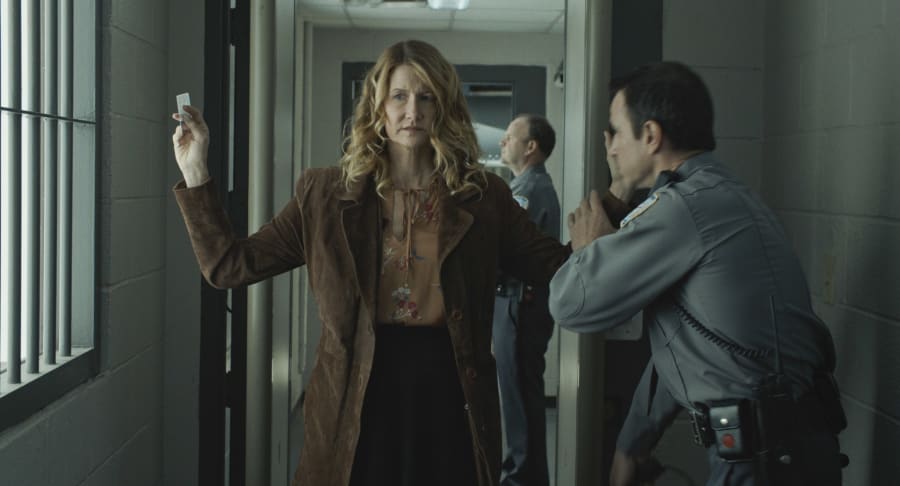 Cameron Todd Willingham has been sentenced to death for the murder of his three children in a house fire in a small Texas town in 1991. The state claims he committed arson and the jury agreed, despite Willingham always claiming that the fire was accidental. The only person who believes him is Elizabeth Gilbert, a middle-aged French teacher who volunteers as a pen pal for prisoners. Doing her own independent research, she discovers that scientific evidence and expert testimony were suppressed at trial. TRIAL BY FIRE is based on a true story and stars Laura Dern (JURASSIC PARK and "Big Little Lies") and Jack O'Connell (from the Angelina Jolie-directed World War II film UNBROKEN) in this drama about one non-lawyer's attempt to exonerate a man she barely knows.
May 24
Aladdin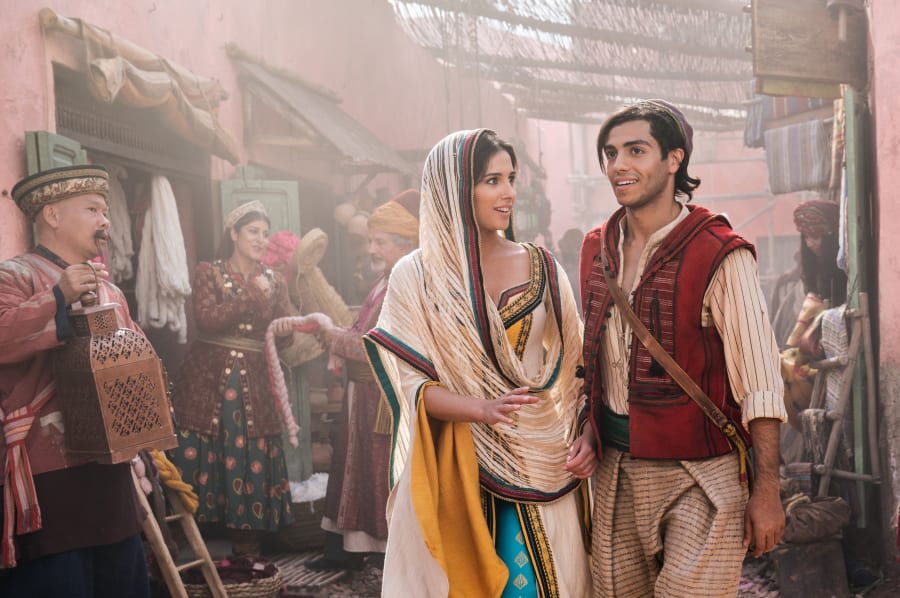 Disney's original 1992 animated musical classic, the story of a young street rat granted wishes by a genie, needs little introduction. It became the highest-grossing film of the year, both domestically and globally, and had a No. 1 song in "A Whole New World." In this live-action remake, Will Smith takes over from the late Robin Williams as Genie. Relative newcomers Mena Massoud and Naomi Scott play Aladdin and Jasmine.
Booksmart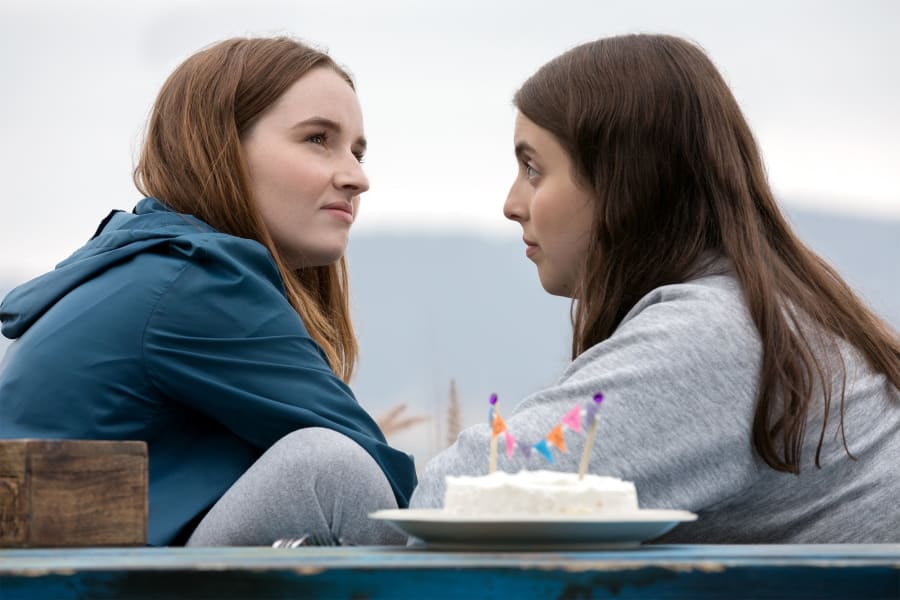 High school seniors Molly (LADY BIRD's Beanie Feldstein) and Amy ("Justified"'s Kaitlyn Dever) worked their butts off for four years so they could get into prestigious colleges. But on the last day of school, they discover a problem: All of the students they looked down on for partying instead of hitting the books also got into great schools. What to do, what to do? In this case, the answer is "try to catch up on four years of fun in one wild night." Jason Sudeikis and Jessica Williams co-star in the directorial debut of actress Olivia Wilde (TRON: LEGACY).
Brightburn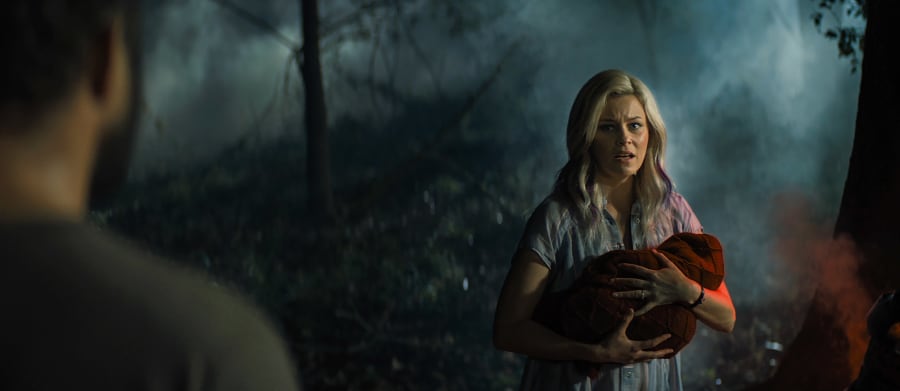 Director David Yarovesky gives moviegoers a new addition to the time-honored "evil kids" genre. Joining THE OMEN's Damien, the Children of the Corn, and demon-possessed Regan from THE EXORCIST is Brandon Breyer, who crash-landed on Earth as an infant and was adopted by human parents Tori (Elizabeth Banks, THE HUNGER GAMES) and Kyle (David Denman of "The Office"). As he grows into adolescence, Brandon skips the Superman route in favor of using his extraordinary strength and speed to hurt people in his small town.
May 31
Godzilla: King of the Monsters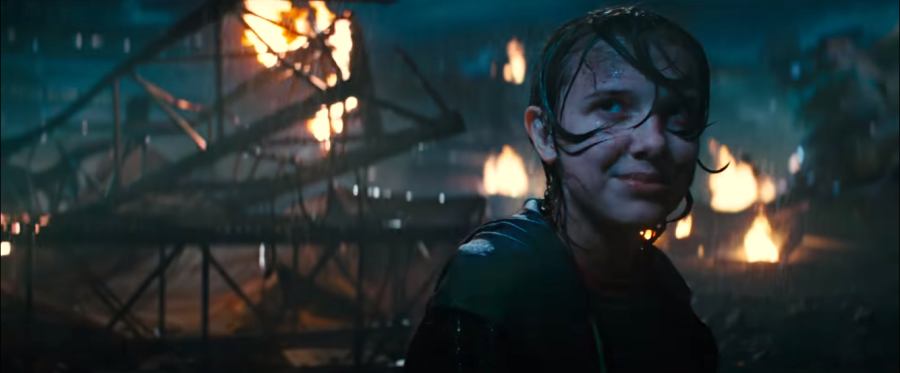 Godzilla is joined by his kaiju frenemies — Mothra, Rodan and the three-headed King Ghidorah — in this MonsterVerse sequel from Michael Dougherty, director of the low-budget horror hit KRAMPUS. A Godzilla movie isn't just about the monster fights, of course. Some humans are also needed to even things out. Ken Watanabe and Sally Hawkins reprise their roles from 2014's GODZILLA. They're joined by Vera Farmiga (THE CONJURING franchise), Charles Dance of "Game of Thrones," "Stranger Things" breakout star Millie Bobby Brown, "Friday Night Lights" hero Kyle Chandler and Chinese superstar Zhang Ziyi (CROUCHING TIGER, HIDDEN DRAGON).
Ma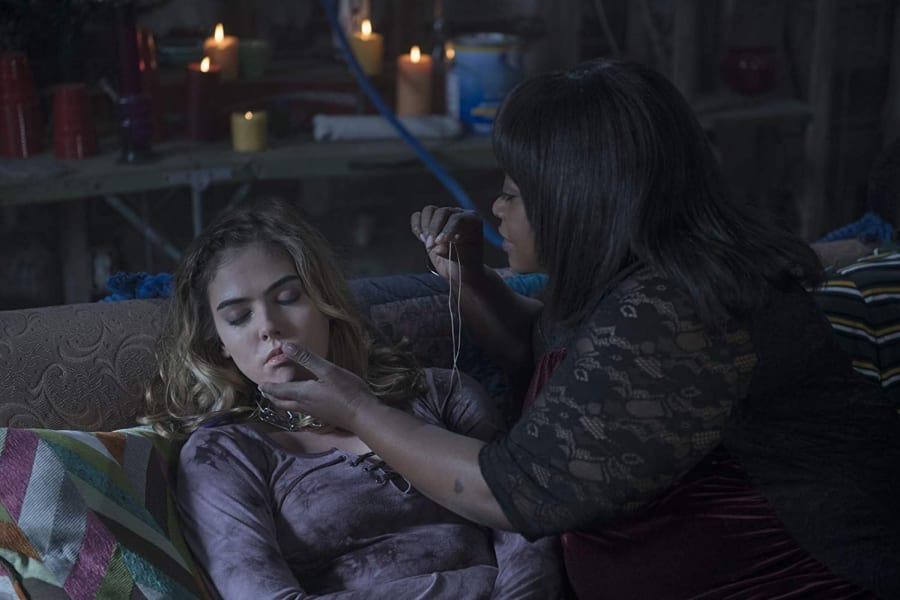 Octavia Spencer reunites with her THE HELP director Tate Taylor for a very different sort of story. Spencer, playing against type, is Sue Ann, a lonely woman who gives a group of teenagers free run of her basement to drink and party. But are Sue Ann's intentions as pure as that? This being a horror film, it's no spoiler to say, "No, absolutely not." Luke Evans (THE HOBBIT movies) and Allison Janney (I, TONYA) co-star.
Rocketman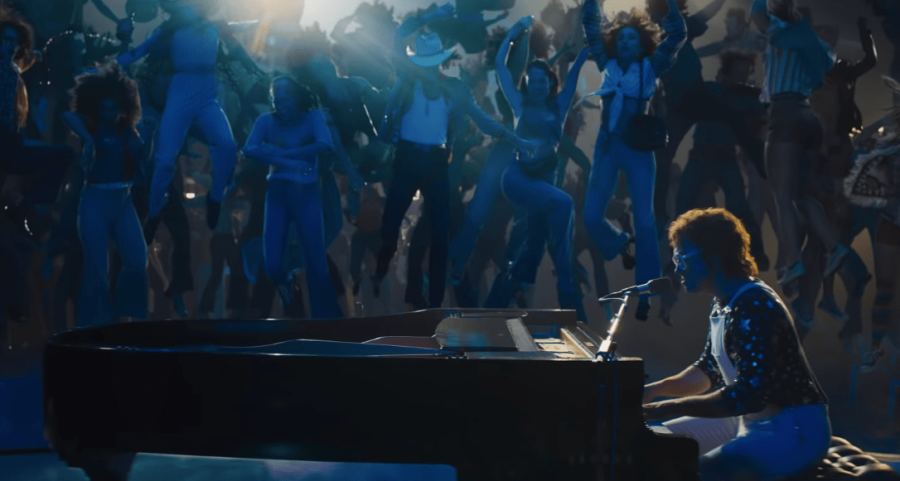 Elton John gets the biopic treatment in ROCKETMAN, from director Dexter Fletcher. Playing the famous rocker is Taron Egerton, who broke out after playing the rough 'n' tumble Londoner-turned-suave single agent Eggsy in 2014's KINGSMAN: THE SECRET SERVICE. Richard Madden ("Game of Thrones") plays Elton John's former manager/boyfriend, John Reid. Joining the pair in the cast are Bryce Dallas Howard (JURASSIC WORLD) and Jamie Bell (BILLY ELLIOT).