It's been almost a decade since we last saw Woody, Buzz and the rest of the gang, but they're back for a new story that has some big surprises.
TOY STORY 4 introduces new friends and villains, but there will be plenty of familiar faces, too — including the return of Bo Peep, who we haven't seen since TOY STORY 2. Helping Pixar bring the latest TOY STORY to life is a fantastic voice cast filled with returning stars and a handful of awesome new co-stars, some of whom you'll recognize immediately.
Familiar Faces (and Voices)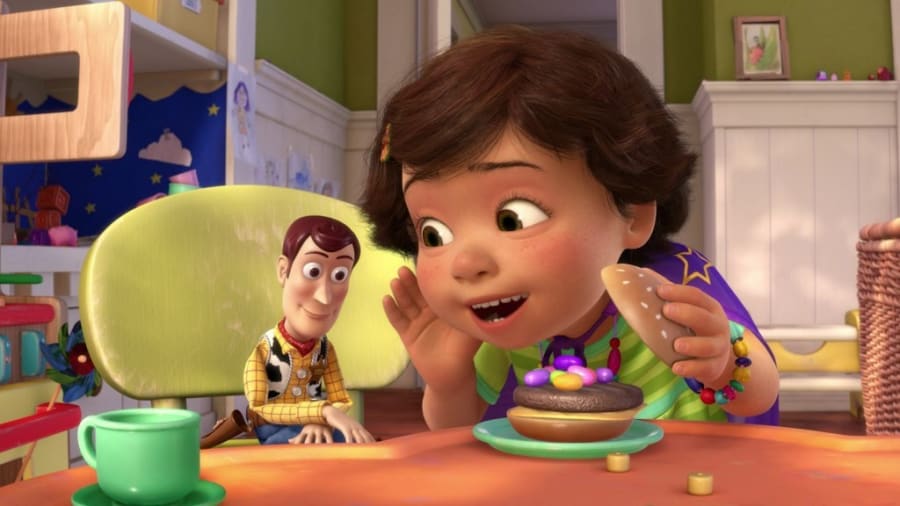 The end of TOY STORY 3 brought about a major change for the toys in Andy's room: Andy got a little too old for toys, so he gave all of his plastic pals away to an adorable little girl named Bonnie. Her room is where the toys live when we meet them again in TOY STORY 4. All of your favorites are there, with actors returning to voice the toys that have been there since the very first movie was released way back in 1995.
Woody (Tom Hanks)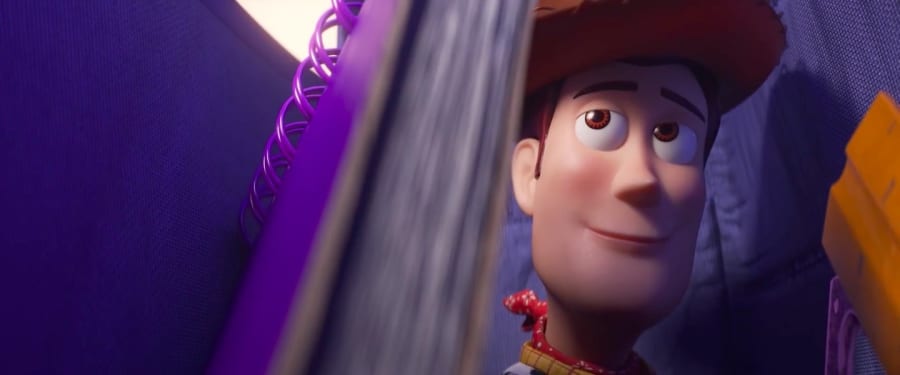 Iconic actor Tom Hanks voices Woody, who embarks on a new, potentially life-altering journey in TOY STORY 4. When Woody lived in Andy's room, he was almost always the favorite, but now that he lives with Bonnie, he finds himself ignored more often than not — until he sneaks into Bonnie's backpack on the first day of kindergarten and helps her through a tough day.
Buzz Lightyear (Tim Allen)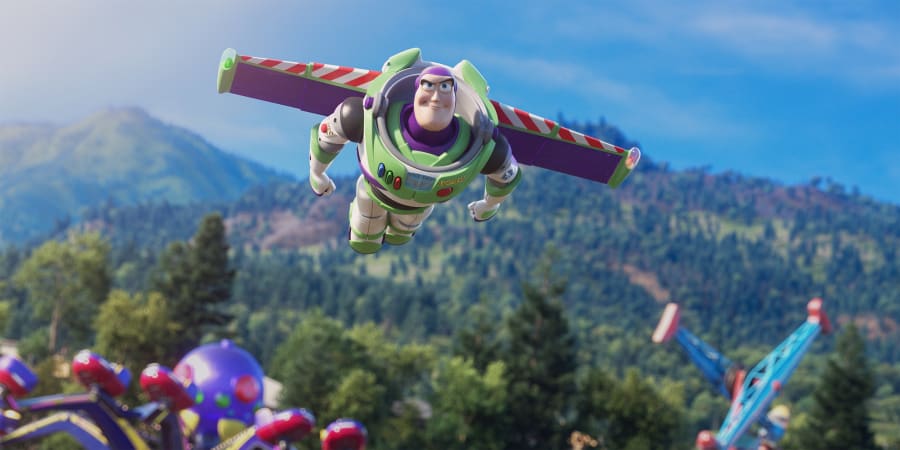 The "Last Man Standing" star returns as Buzz, a space ranger and Woody's best pal who is just starting to listen to his inner voice.
Jessie (Joan Cusack)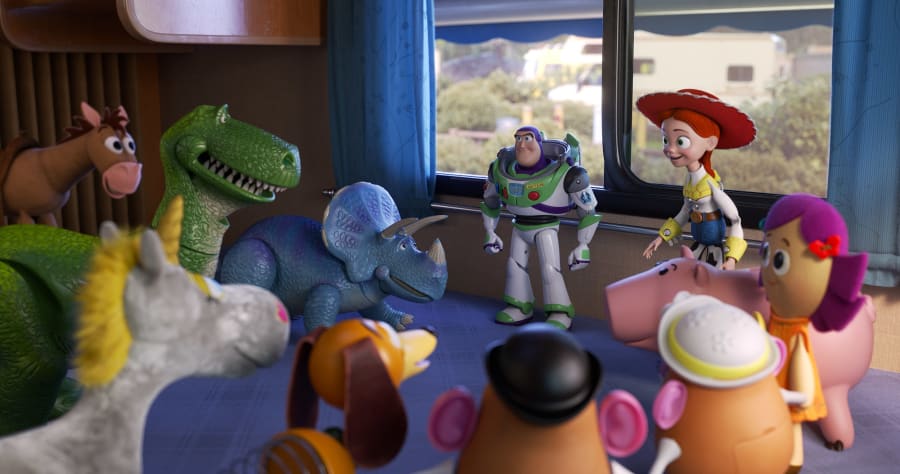 Joan Cusack, best known for roles in WORKING GIRL and SCHOOL OF ROCK, is Jessie, the cowgirl who became pals with Woody and Buzz in the second movie and has been with them ever since.
Bo Peep (Annie Potts)
Annie Potts, best known for roles in classic movies like GHOSTBUSTERS, is back as Bo Peep. In the years since we last saw her, Bo Peep has become a "lost toy," but she's discovered just how freeing and fun it can be. Woody is reunited with Bo Peep, who opens his eyes to the possibilities in life beyond Bonnie's room.
The Rest of the Gang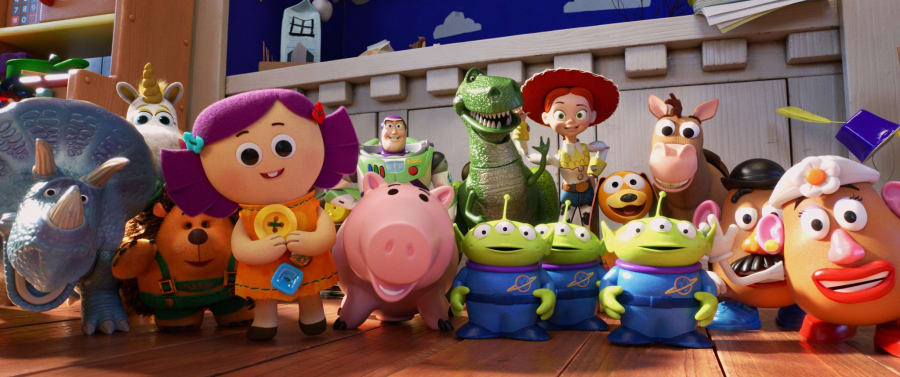 There's Rex, the nervous dinosaur (Wallace Shawn, CLUELESS), and Hamm, the sassy piggy bank (John Ratzenberger, "Cheers"). Voicing Slinky Dog this time is Blake Clark, who replaces the late Jim Varney. Mr. and Mrs. Potato Head are also back, voiced by legendary comedian Don Rickles (who has since passed away) and Estelle Harris. And we can't forget some of the newer toy-friends we've made in the past couple of movies, like Trixie the triceratops (Kristen Schaal, "The Last Man on Earth"), Dolly the rag doll (Bonnie Hunt), Mr. Pricklepants the hedgehog (Timothy Dalton of James Bond fame), and especially the scene-stealing Buttercup the unicorn (Jeff Garlin, "Curb Your Enthusiasm").
New Friends and Foes
Forky (Tony Hale)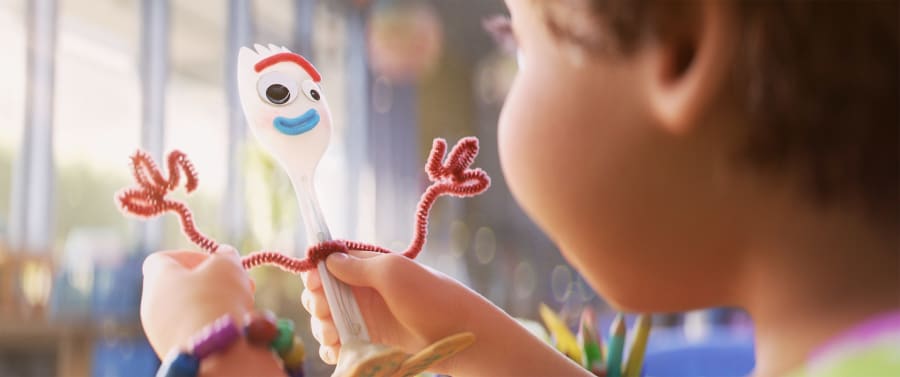 This little plastic spork has already become a fan-favorite character. Voiced by "Veep" star Tony Hale, Forky is a very confused toy. He's technically not a real toy, but Bonnie creates him at school with some craft supplies and brings him to life. Woody takes it upon himself to help Forky acclimate to being a toy, even though, since he was made from things pulled from the trash, all Forky wants to do is throw himself away.
Ducky and Bunny (Keegan-Michael Key and Jordan Peele)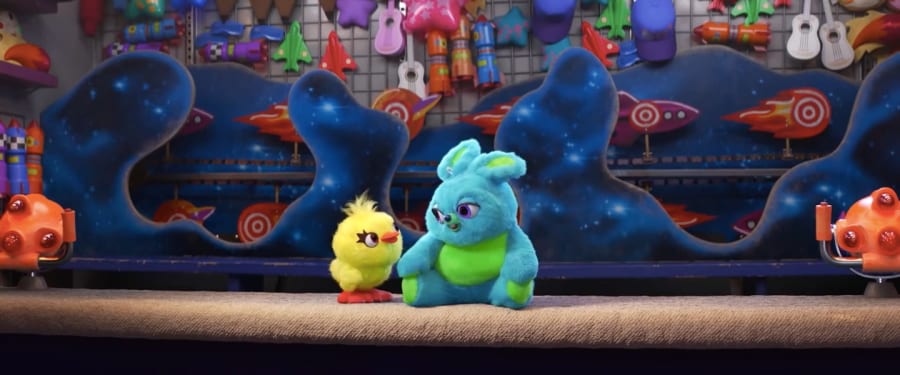 Two more friends we meet along the way are Ducky and Bunny, a pair of stuffed animal prizes at a carnival. They look cute and fluffy, but life on the carnival circuit has made them tough (kind of). They're voiced by "Key & Peele" masterminds Keegan-Michael Key and Jordan Peele.
Duke Caboom (Keanu Reeves)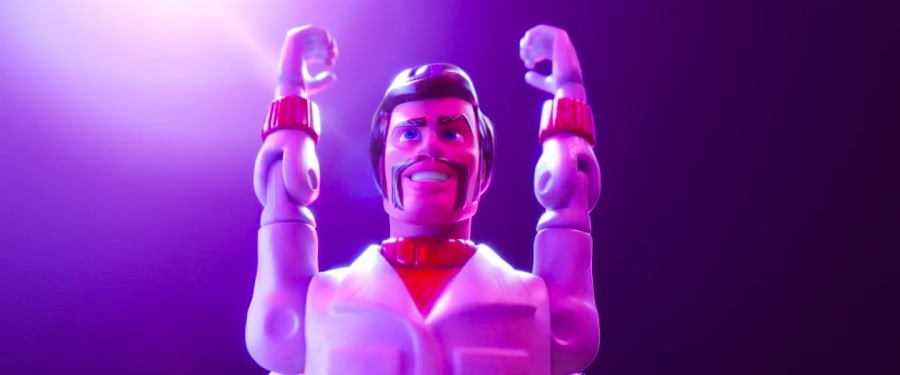 One surefire favorite new character is Duke Caboom, voiced by JOHN WICK and THE MATRIX star Keanu Reeves. Duke is a toy based on a Canadian daredevil character, but his play set doesn't work the way it was advertised, so he's become a lost toy. Although he's not the toy he was meant to be, Duke is still a brave and talented guy, and he loves to show off cool poses on his motorcycle.
Gabby Gabby (Christina Hendricks)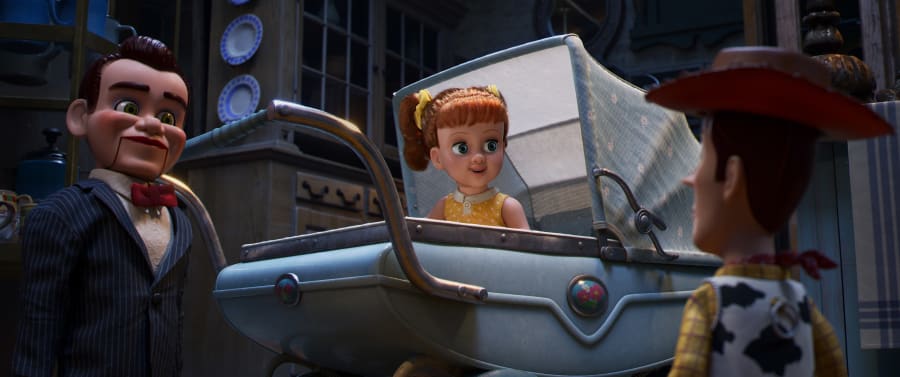 Former "Mad Men" star Christina Hendricks plays the very first female villain in the TOY STORY series. Her name is Gabby Gabby, and she's a vintage babydoll who lives in an antiques mall. Like Woody, she was created in the 1950s, and she also has a pull string-activated voice box. Unfortunately, her voice box never worked properly, which has made it hard for her to be adopted by a child. Gabby Gabby is desperate to get out of the antiques mall and, with the help of her creepy ventriloquist dummy companions, she's come up with a dastardly plan to make it happen.
TOY STORY 4 comes to theatres on June 21.