Tyler Perry has become one of the few names in Hollywood who can help sell a movie by putting his name ahead of the title. A Spike Lee Joint, a Martin Scorsese Production and Tyler Perry Presents: Those are phrases that are going to bring massive audiences out to AMCÒ on opening weekend, especially when looking for a feature to celebrate Black History Month.
Naturally, the Atlanta-based filmmaker, actor, producer and writer has carved out his niche playing the larger-than-life character Madea in multiple movies over the years. But ever since Perry introduced movie audiences to the honest-talking grandma in 2005's DIARY OF A MAD BLACK WOMAN, there's been no limit to the power and influence the storyteller wields.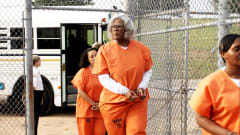 Tyler Perry is one of the most consistent filmmakers working in the industry today. Since directing MADEA'S FAMILY REUNION in 2006, Perry has released at least one — and oftentimes two — feature films into theatres every year. Usually, these are continuations of the MADEA universe, including BOO! A MADEA HALLOWEEN and MADEA'S WITNESS PROTECTION.
But Perry also tests his skills as a dramatic storyteller when he tackles projects like I CAN DO BAD ALL BY MYSELF (which paired him with his frequent collaborator, Taraji P. Henson); the rom-com GOOD DEEDS; and his adaptation of Ntozake Shange's award-winning play FOR COLORED GIRLS, which took home the Best Movie trophy at the BET Awards in 2011. Perry is the definition of versatility in an industry that likes to pigeonhole filmmakers. He's happy to try anything and everything, and he's very much in tune with what his audiences like and dislike.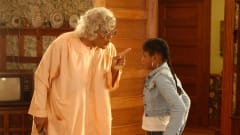 Don't mistake Perry as "only Madea," though even if that was his lone trick, it'd be a truly remarkable and wildly successful one. When he's not busy on his own films, Perry often backs filmmakers he believes in by serving as a producer on anticipated titles. He famously backed Lee Daniels' PRECIOUS, an adaptation of the novel "Push" by Sapphire. That film went on to earn six Academy AwardsÒ nominations in 2009, including Best Picture. It ended up winning two: Best Adapted Screenplay and Best Supporting Actress for Mo'Nique.
He'll even occasionally act in a project that he didn't write or direct. Case in point, you can head to AMC now and see him play Colin Powell in Adam McKay's Oscar®-nominated VICE.
With an estimated worldwide gross of $953 million in tickets sold (according to Box Office Mojo), there's no denying that Tyler Perry has been a force in the film industry for the better part of two decades. As he prepares to say farewell to his greatest creation in next month's A MADEA FAMILY FUNERAL, we eagerly anticipate what the gifted storyteller will do next.
A MADEA FAMILY FUNERAL opens in AMC theatres on February 28.