The summer movie season just kicked off, and this week we have plenty of options for moviegoers. Whether you are looking for a sci-fi, family-friendly, or a love story, this weekend there's something for everyone. Here are four new movies playing at a theatre near you.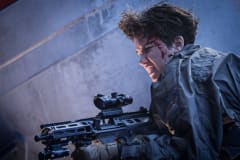 Alien Covenant
In space, no one can hear you scream. Return to the world of Ridley Scott with Alien Covenant – the 8th movie in the Alien franchise (including the two Alien vs. Predator crossover films) and a direct sequel to the 2012 prequel Prometheus. Unlike Prometheus, Covenant will feature the (terrifying) Xenomorph as a crew aboard a colony ship face off against the deadly Alien species. Check out our footage from the world premiere in London, and then get your tickets.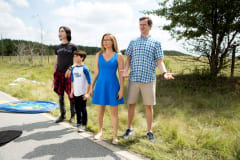 Diary of a Wimpy Kid: The Long Haul
Wimpy kids, unite! It's been five years since the last Wimpy Kid movie, and this one features an all-new cast (Zachary Gordon who played Greg Heffley in the previous films is now 19 years old, and hardly a kid). Diary of a Wimpy Kid: The Long Haul is a perfect choice for families, especially with kids who are fans of this best-selling book series. This film might also be nostalgic for parents because it features the star of 1995's classic comedy Clueless, Alicia Silverstone. Watch the trailer, and then get your tickets.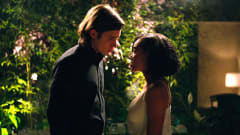 Everything, Everything
If you're looking for a much needed girls night out, then Everything, Everything is just for you. Feel the rush of first love when you see this adaptation of the New York Times bestselling novel. Everything, Everything tells the unlikely love story of an 18 year old girl who cannot leave her sheltered house because of an illness, but risks it all for love. The film features two young stars from big franchises. Amandla Stenberg played Rue in The Hunger Games & Nick Robinson is known for playing Zach Mitchell in Jurassic World. Get the inside scoop from the stars in this video, and then get your tickets.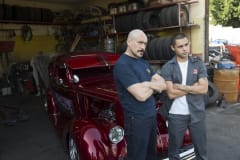 Lowriders
From the Latino cinema program at AMC (Pantallas AMC) comes Lowriders. The film had a great opening last weekend, and is expanding to more theatres this weekend. This family drama follows the Southern California lowrider car culture, and stars Demián Bichir (who you can also see in Alien Covenant) & Eva Longoria. And if you love cars as much as they do in the movie, then you need to enter our #ShareAMC and #LowridersMovie sweepstakes for a chance to upgrade your ride. Follow AMC Independent on Facebook and Twitter to learn how to enter, and then get your tickets.