Get ready for a super weekend! Two (very different) heroes are smashing their way to AMC Theatres. Check out the new releases.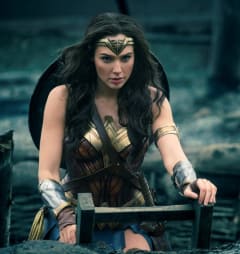 Wonder Woman
We first saw Gal Gadot as Wonder Woman in 2016's Batman V Superman: Dawn of Justice, and this weekend, the Amazonian princess of Themyscira is finally making her feature-length debut! Wonder Woman explores Diana Prince's origin and transformation into Wonder Woman as she tries to stop the threat of World War I and restore peace in the world. Boasting a 'certified fresh' score of 92% on the review aggregator Rotten Tomatoes, DC Comics' latest film is getting rave reviews. And if you're seeing the movie this weekend, AMC has two wonder-ful ways to enhance your experience. AMC Stubs Members seeing the film in IMAX this weekend will get a FREE pin! And for our 21+ moviegoers, we have a Wonder Woman themed MacGuffins cocktail that displays red and blue just like the heroine herself. Experience the wonder of Wonder Woman, and get your tickets.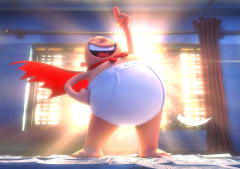 Captain Underpants: The First Epic Movie
The other hero hitting the big screen this weekend is Captain Underpants! Based on the popular children's book series by Dav Pilkey, this animated film follows two michieveious kids who hypnotize their school principal and turn him into their comic book creation, Captain Underpants. Featuring an all-star comedic cast of Ed Helms, Kevin Hart, Thomas Middleditch, and Nick Kroll, audiences can expect plenty of laughs and toilet humor (the villain is named Professor Pippy Pee-Pee Poopypants). As your little ones are getting out of school for the summer, Captain Underpants will be the perfect family-friendly movie adventure. Check out this video from Kevin Hart on why the movie is a must-see, then get your tickets.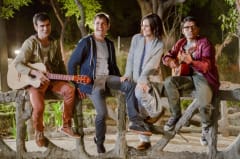 3 Idiotas
From the Latino cinema program at AMC (Pantallas AMC) comes the comedy 3 Idiotas. This remake of the 2009 Bollywood hit 3 Idiots is about three nerdy friends who go on a hilarious quest to find their long lost buddy who disappeared without a trace on their college graduation day. 3 Idiotas features Martha Higareda, who audiences may remember from 2016's Pantallas AMC film No Manches Frida. Get your tickets, and follow AMC Independent on Facebook and Twitter to stay up to date on all things Latino cinema!