This holiday weekend, plan your staycation at the movies. There are plenty of options to choose from, whether you're looking for a family flick, a comedy, an action-packed ride, or an indie. Escape the heat and join us at AMC!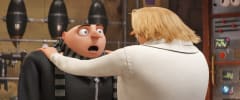 Despicable Me 3
The third installment (technically the fourth if you include the 2015 spin-off Minions) of the Despicable Me franchise opens in theatres this weekend! In Despicable Me 3, Gru (voiced by Steve Carell) finds out he has a long lost twin brother named Dru (also voiced by Steve Carell). Eager to meet his new brother, Gru brings his guuurrlls, their new mom, Lucy (voiced by Kristen Wiig), and his adorable minions on a family vacation to meet Dru. Hear from the voice of the hilarious duo in this exclusive behind-the-scenes look, then get your tickets.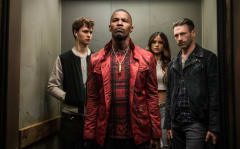 Baby Driver
From writer/director Edgar Wright (Hot Fuzz, Shaun of the Dead, Scott Pilgrim vs. the World) comes the high-speed action film Baby Driver. In the movie, a young getaway driver relies on the beat of his personal soundtrack to be the best in the game. He must face the music when a doomed heist threatens his life, love, and freedom. Featuring a stacked cast (Ansel Elgort, Jamie Foxx, Kevin Spacey, Lily James, & Jon Hamm), this film puts the pedal to the metal from beginning to end. You can expect high speeds, plenty of thrills, and one killer soundtrack in Baby Driver. Watch the trailer, then get your tickets.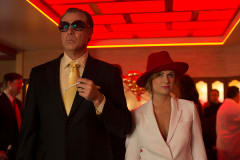 The House
Five words… Will Ferrell and Amy Poehler. That's all you really need to know about The House. Starring two of the comedy's powerhouses, this film revolves around two parents who can't afford to send their daughter to college. In order to raise money to pay for tuition, they turn their basement into a casino. This is the first time the two SNL veterans have teamed up together since 2007's Blades of Glory. Double down with this sneak peek of the film and a special message from Ferrell & Poehler, then get your tickets.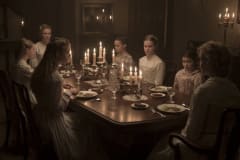 The Beguiled
Based on the 1966 book and 1971 film of the same name (starring Clint Eastwood) comes Sofia Coppola's interpretation of The Beguiled. Starring Colin Farrell, Nicole Kidman, Kirsten Dunst, and Elle Fanning, film premiered at this year's Cannes Film Festival. Coppola won the Best Director award at the festival and became only the second woman to do so. This Civil War drama unfolds in a secluded girls' school in the state of Virginia who shelter a wounded Union soldier. To get an alluring glimpse at the film, check out this exclusive clip with a special shout out from Kirsten Dunst, then get your tickets.