No. 1: Guardians of the Galaxy Vol. 2
The Guardians gang held onto the #1 spot at the box office for the second weekend in a row bringing in $63M this weekend and $246M total domestically. It's clear movie fans still have some out of this world love for Peter Quill, Gamora, Drax, Rocket and Baby Groot. Which is no surprise to us, they kick some serious butt and have a super fun AWESOME soundtrack. But what might be surprising is where Guardians ranks on the Marvel Studios all-time opening weekend list. Take your guess then check out the where it falls on the list.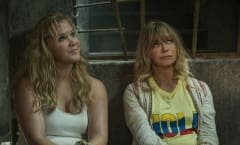 No. 2. Snatched
This mother – daughter adventure comedy starring comedic favorite Amy Schumer was well placed with its Mother's Day weekend debut pulling in $17.5M opening weekend. Snatched marked the cinematic return of Goldie Hawn. For the young bucks out there, she's Kate Hudson's mom. While you might not have the same crazy international adventure this comedy duo has in the movie, we think we an adventure to the theatre to LOL might be close second. Check out this exclusive clip from the Snatched.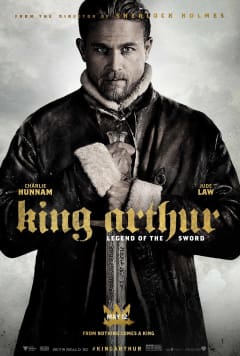 No. 3 King Arthur: Legend of the Sword
Directed by Guy Ritchie, this legendary tale returned to the theatres over the weekend giving fans some action and some eye candy…hey there Charlie Hunnam. With a $14.7M domestic and $29.1M international opening weekend, the story of King Arthur will likely need a wee bit more love from fans to stay in our top three next week. We'll see if movie goers rally this coming weekend. Stay tuned…
Looking ahead to next weekend…
Get excited to see Alien: Covenant, Diary of a Wimpy Kid: The Long Haul and Everything, Everything. If you're keeping track, that's two additions to franchises and a touching love story. Will one or all of the new debuts shake up our top three? Check back next week to find out.