What if you woke up one day and were the only person on the planet to remember the Beatles? Would you try to convince everyone that John, Paul, George and Ringo were real people? Would you sing their songs in hopes of enlightening the world? Or would you claim their songs were yours and become the biggest rock star of all time?
Oscar®-winning director Danny Boyle (SLUMDOG MILLIONAIRE, TRAINSPOTTING) and writer Richard Curtis (LOVE ACTUALLY, NOTTING HILL) imagine this world in YESTERDAY. After an accident caused by a mysterious global blackout, struggling musician Jack Malik (Himesh Patel of "EastEnders") finds himself in a world where everything is normal except one thing: The Beatles never existed. As the only person on the planet with any recollection of the iconic band, Jack reaches stardom by performing their songs. But as his star rises, he risks losing his childhood best friend and biggest supporter, Ellie (Lily James, CINDERELLA). In the process, YESTERDAY shows how we're shaped by all of the pop culture around us.
How Danny Boyle Made the Beatles Disappear
Growing up with Beatle-mania in full swing, Danny Boyle is a self-declared huge Beatles fan. He and his siblings used to pretend they were the Fab Four. (Boyle was always John.) When Richard Curtis sent him the quick-witted script for YESTERDAY, Boyle couldn't refuse. The filmmaker wrote to Paul McCartney and Ringo Starr in order to obtain their support for the film, along with some very encouraging messages.
With McCartney and Starr's support, classic songs such as "Let It Be," "I Wanna Hold Your Hand," "Something," "Hey Jude" and, of course, "Yesterday" are featured in the movie. Other songs including "And I Love Her" and "All You Need Is Love" are worked into Jack's dialogue. In an interview with the Hollywood Reporter, Boyle revealed that they also filmed a rooftop concert with more than 6,000 extras showing up in the small seaside town of Gorleston Beach to hear Jack sing "Help!"
"All You Need Is Love"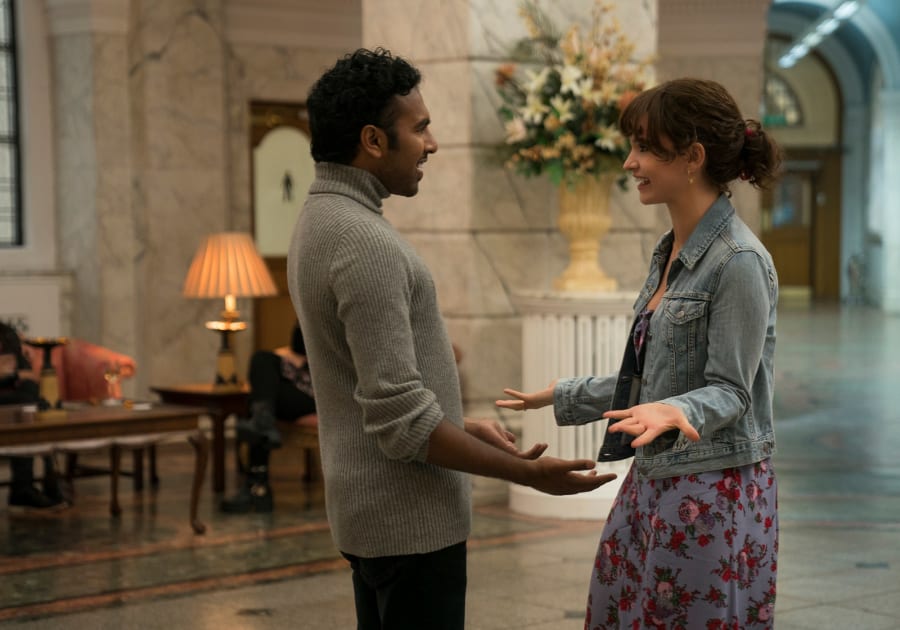 More than an excuse for audiences to sing along to iconic songs, YESTERDAY is also a profound film about love, friendship and memory. When Jack plays "Yesterday" to his friends, before realizing that they don't recall the song or the band who made it, they are amazed by his talent. But one of them replies, "Well, it's not Coldplay," putting popular successes into a contextual perspective.
YESTERDAY raises questions about how popular culture shapes us as a society and as people. The film explores the role of memory in the creation of popular myths, mass culture and societal values. As custodian of a trove of powerful songs, Jack suddenly becomes responsible for the preservation of our cultural heritage. How can he protect it? How can he re-inject it into our collective memory? Where do you draw the line between remembering and exploitation?
As Jack gets caught between the love of his fans, his own love for music and the potential of losing his loved ones, YESTERDAY also delves into the personal challenges brought by fame and love.
"Act Naturally"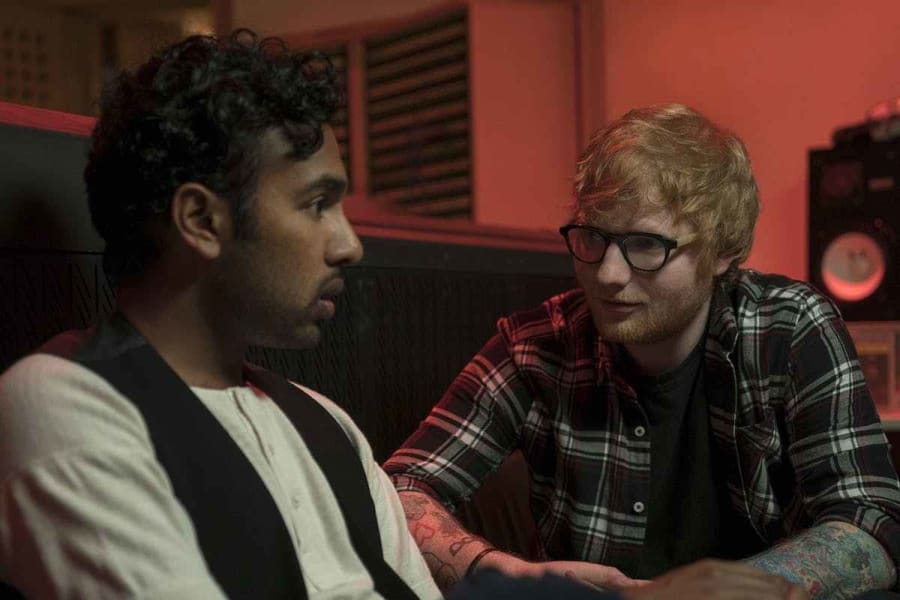 Danny Boyle knew he'd found the perfect lead in Himesh after he saw the actor sing "Yesterday" and "Back in the U.S.S.R." Boyle was impressed by his natural, wholesome performance. "It's not like karaoke or impressive virtuosity or over-reverence or an agenda. They're pure. You just hear the songs again," said Boyle. 
Audiences will also see English superstar singer-songwriter Ed Sheeran playing himself — perhaps with a bit of tongue-in-cheek quality, as evidenced by the scene in the trailer where he suggests changing "Hey Jude" to "Hey Dude." According to Boyle and Curtis, Sheeran saw echoes of his own road to stardom in the script, which compelled him to participate in the project. Filming coincided with his world tour, giving Himesh the opportunity to play in front of a live crowd.
Alongside Himesh Patel, Lily James and Ed Sheeran, we find comedy queen and Emmy-winner Kate McKinnon ("Saturday Night Live") as Jack's agent.
See YESTERDAY at AMC beginning on June 28.