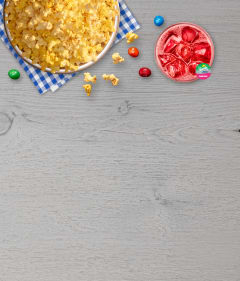 AMC STUBS® MEMBERS:
Be Sure to Get Your Concession Perks
Don't leave your benefits on the table! Remember to scan your virtual card at concessions every time to enjoy all that your membership has to offer.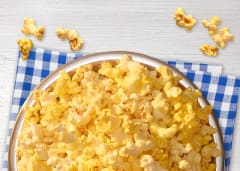 FREE Refill on Large Popcorn
All members get a FREE refill on their large popcorn every time they visit. At AMC CLASSIC® theatres, the second same-day refill is always FREE on your 2019 annual popcorn bucket.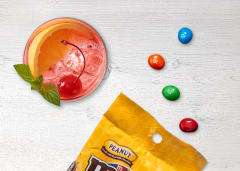 Points Earned Toward $5 Rewards
Earn points on your purchases and get a $5 reward every time you reach 5,000 points. A-List and Premiere members earn 5x faster than Insiders. That's 10% back on eats, drinks and bar purchases.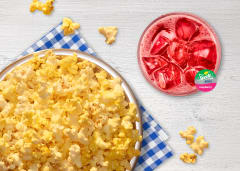 $5 Cameo Combos on Discount Tuesdays
Pair a Cameo popcorn with a Cameo fountain drink or 21. oz ICEE® and save weekly on Discount Tuesdays!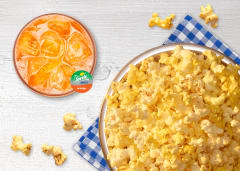 FREE Size Upgrades
A-List and Premiere save big on large fountain drinks and popcorn. Simply ask for the large, scan your virtual card and watch your savings apply.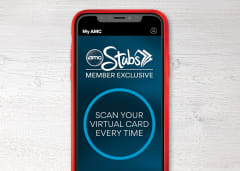 Plus, Save on Tickets and More
There are even more benefits to being an AMC Stubs member. Scan your virtual card at the box office and make sure you're logged in on our site or app before you check out.
©2020 The Coca-Cola Company. "Coca-Cola" and "Sprite Zero" are registered trademarks of The Coca-Cola Company. ICEE is a federally registered trademark. $5 Cameo Combo: Valid for a 20 oz. fountain drink or ICEE and 53 oz. popcorn bag at participating theatres, while supplies last. Not valid in full-service Dine-In auditoriums. Tax not included. Not valid with any other offer. Not eligible for AMC Stubs upgrades. No cash value. AMC associates are not eligible for this offer. AMC Stubs members can earn points and redeem rewards on eligible purchases only. Exclusions apply. AMC Stubs members are eligible for one large popcorn refill on day of purchase only. Gourmet popcorn is excluded. Free size upgrades will show as a discount on one-size only items in Full-service Dine-In auditoriums. For a full list of applicable terms and conditions visit AMCStubs.com/Terms-and-Conditions.