Shoot first and argue afterward.
After robbing a gas station, Enrico Cesare Bandello, known as Rico, leaves his small town for the city with his friend Joe Massaro. Joe wants to find work as a dancer, but Rico admires the front page notoriety that gangster Diamond Pete Montana receives. He joins Sam Vittori's gang, one of the two biggest gangs in town, working directly under Montana, chief lieutenant to Big Boy, the head of the city's underworld. The other gang is headed by Little Arnie Lorch, who owns a gambling salon. Joe has a job as a dancing partner to Olga Strassoff at Lorch's establishment. Rico plans a New Year's Eve raid on Lorch's club and convinces Joe to act as the front man. During the raid, Rico kills McClure, the crime commissioner, who is a guest that night. After that, Rico and Sam compete for leadership of the gang and Rico wins. Lorch tries to kill Rico, and after he fails, Rico hunts him down and drives him out of the city.

Soon afterward, Big Boy offers Rico Montana's territory, and Rico begins to dream of heading the underworld in place of Big Boy. Joe, meanwhile, plans to leave the gang at Olga's urging. Rico cannot bear to let Joe go, however, and in turn, demands that he leave Olga, threatening to kill her when Joe refuses. To save them both, Joe decides to turn state's evidence. Rico intends to kill Joe to stop him from talking, but he cannot pull the trigger. After his failed assassination attempt, Rico flees, hiding out from the police. Hoping to goad Rico into revealing himself, Sergeant Flaherty tells the newspapers that Rico was a coward. Rico reacts by phoning the police, and the call is traced to his hiding place, where the police hunt him down and shoot him. Rico dies beneath a poster advertising the dancing team of Joe and Olga.

</article >
Cast & Crew
Edward G. Robinson

Rico (Little Caesar)

Douglas Fairbank

Joe Massaro

Glenda Farrell

Olga Strassoff

William Collier

Tony Passa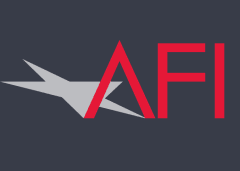 AFI's 10 TOP 10
Counting down the 10 greatest films from 10 classic American film genres, including animation, fantasy, science fiction, gangster, western, sports, romantic comedy, courtroom drama, mystery and epic films.