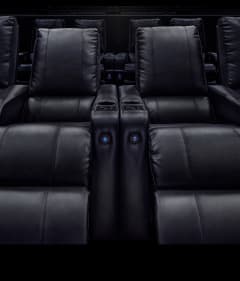 More Premium Theatre Experiences Than Ever
Try new Private Theatre Rentals or amplify a movie with a premium screen. Find out more about our enhanced experiences.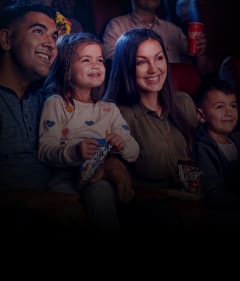 Host a Private Theatre Rental at AMC
Perfect for an everyday getaway or a special occasion! Watch a new or classic movie in your own AMC Safe & Clean™ theatre with family and friends. Select theatres now offer rentals for larger groups.
Private Theatre Rentals are only available at participating theatres and do not include premium formats. Same-day theatre rentals are not available. Total number of guests cannot exceed set number indicated per auditorium or based on local mandates. Occupancy limitations will be indicated during purchase. Movie selection is subject to change and availability may vary by theatre. Pricing may vary by title selection, group size and theatre. Pricing is subject to change. Restrictions apply. No substitutions or rainchecks. For private use only. Seats and tickets not for resale. Private Theatre Rentals pricing only applicable for participating films. Price does not include tax or applicable online service fees. No tax exemption or credits applicable. Offer includes one auditorium rental for one selected film only on one select day. A-List reservations excluded.
IMAX® is a registered trademark of IMAX Corporation.