More Value & Comfort Than Ever
Reserve your AMC Signature Recliner at select locations and save every day with new Discount Matinees and $5+tax fan fave films. Learn more below.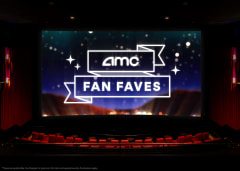 Experience Fan Faves on the Big Screen
You won't want to miss the fan fave films we're bringing back to our AMC Safe & Clean™ theatres. Relive the magic or experience them on the big screen for the first time with tickets for just $5+tax!*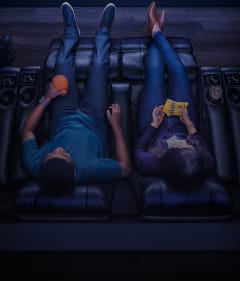 Kick Back in an AMC Signature Recliner
Our comfortable, plush AMC Signature Recliners bring you the power of ultimate relaxation while taking your movie experience to the max. Now reclining at select AMC theatres everywhere.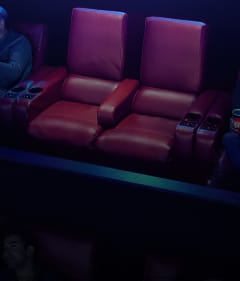 Reserve Your Seat Before the Show
Reserved seating is available at most AMC locations, so you can rest assured your seat is waiting for you when you arrive. Just sit back, relax and enjoy the show!
Discount Matinees: 30% off the evening ticket price for the same title and ticket type (Adult, Child, Senior, etc.) for showtimes before 5pm. Prices do not include tax. Offer valid at participating locations only. Discount is automatically applied. Not valid with any other offer. Offer not combinable with AMC Stubs Discount Tuesday discount. Lower price will be honored. Surcharges for premium formats, alternative content and special events. Exclusions apply.
$5 Fan Faves: *Taxes are applicable. Surcharges for premium formats and special events. Exclusions apply