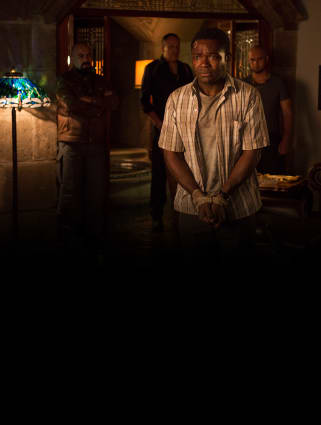 AMC STUBS® MEMBER EXCLUSIVE
Make it Your Business to earn Your Bonus
There's nothing shady about this offer. Enter your account number and register to earn 1,000 loyalty points when you purchase tickets to see GRINGO March 8–11.
Crossing the border. And the line.
The story follows mild-mannered businessman Harold Soyinka (Oyelowo), who has a new wife and a stake in a pharmaceutical company about to go public. He seemingly has the American Dream in his grasp -- until everything goes wrong. Stranded south of the border, with a price on his head, Harold discovers that the life he had never really existed in the first place.
Looking for more info?
Rated R. © 2018 STX Productions, LLC. All right reserved.
Select AMC Stubs members who registered for the offer only. 1,000 Bonus Points will be awarded 2-4 days following completion of the qualifying visit during the promotion window (3/8-3/11). A qualifying visit must 1) include at least one paid ticket to GRINGO, 2) occur at participating locations, 3) occur during the promotion window, and 4) have the member's AMC Stubs account # associated with the transaction. Multiple separate purchases associated with a common movie showtime per date will only count towards a single qualifying visit. Registered members will earn 1,000 Bonus Points following the completion of a transaction with tickets to GRINGO with a total maximum of 3,000 Bonus Points possible over the course of the promotion. AMC associates are not eligible to participate in this Bonus Point promotion.