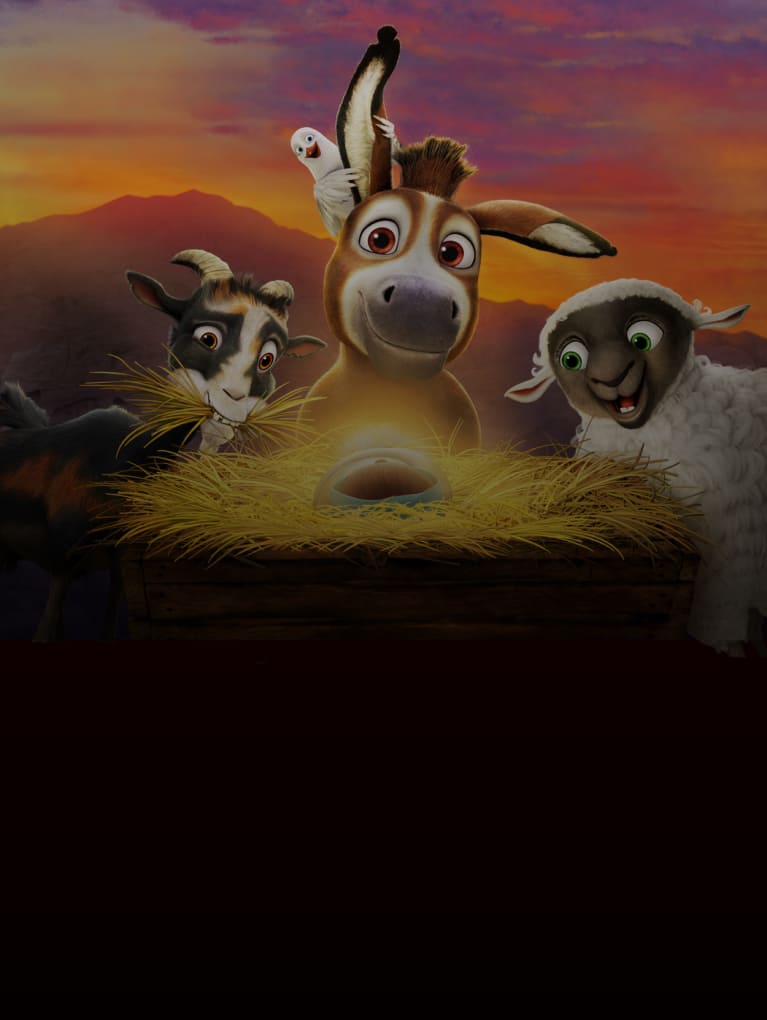 AMC STUBS® MEMBER EXCLUSIVE
Register & See THE STAR to Earn
Enter your account number & get 5,000 Bonus Points when you buy 4 tickets to THE STAR on opening weekend, 11/16-11/19.
The Story of the First Christmas
A small but brave donkey named Bo yearns for a life beyond his daily grind at the village mill. One day he finds the courage to break free, and finally goes on the adventure of his dreams. On his journey, he teams up with Ruth, a lovable sheep who has lost her flock, and Dave, a dove with lofty aspirations. Along with three wisecracking camels and some eccentric stable animals, Bo and his new friends follow the star and become accidental heroes in the greatest story ever told about the first Christmas.
Looking for more info?
© 2017 SPAI. All Rights Reserved.
Select AMC Stubs members who registered for the offer only. 5000 Bonus Points will be awarded 2-4 days following completion of the qualifying visit during the promotion window (November 16, 2017 – November 19, 2017). A qualifying visit must 1) include four paid tickets to THE STAR, 2) occur at participating locations, 3) occur during the promotion window, and 4) have the member's AMC Stubs account # associated with the transaction. Multiple separate purchases associated with a common movie showtime per date will only count towards a single qualifying visit. Registered members will earn 5,000 Bonus Points following the completion of a transaction with tickets to THE STAR with a total maximum of 15,000 Bonus Points possible over the course of the promotion. AMC associates are not eligible to participate in this Bonus Point promotion.