Get a Deal and a Showtime Reveal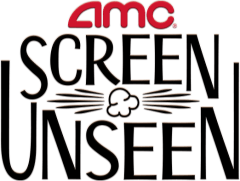 With AMC Screen Unseen, tickets are just $5+tax. We will share the movie's MPA rating ahead of time, but the feature presentation will remain a mystery until showtime.
After the show, share your spoiler-free thoughts with #AMCScreenUnseen on Instagram for a chance to win a film fanatic prize pack.